The Chipster prize I won!
Here is the prize I won in the
chipster contest
. Just got it in the post yesterday.
Thnx to En Arip for fetching it from the Pos Laju office...
Can u guess what I've won?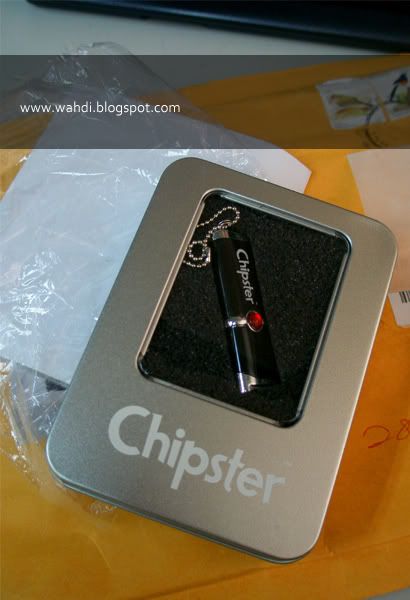 It's a special edition thumbdrive from Chipster! Well, at least I got something from the fun I had in the contest...
BTW, the fake ruby stone attached to it really made me laugh! When I saw it, I was like, no bling-bling? Hmmm... It's a fake stone... But since it's a gift, it still looks nice to me! Thanx, Chipster!