Cameron Highlands = Strawberry
It's not Cameron Highlands, without strawberries, right? And it's not worth the trip, if we hadn't bought any strawberry stuff there, right? Strawberry lover or not, you've got to admit strawberries up there are really fresh and cheap! And believe it or not, it is a bigger Cameron Highlands icon than tea.
En Arip had always maintained that strawberry is girly. He believes strawberry and cherry are fruits belonging to the feminine realm, and a guy would risk his masculinity by eating strawberry or cherry. Really meh?
Like I care! I eat any fruits, and I have a special liking for stawberries! I had strawberries day and night while up there... Hehehe...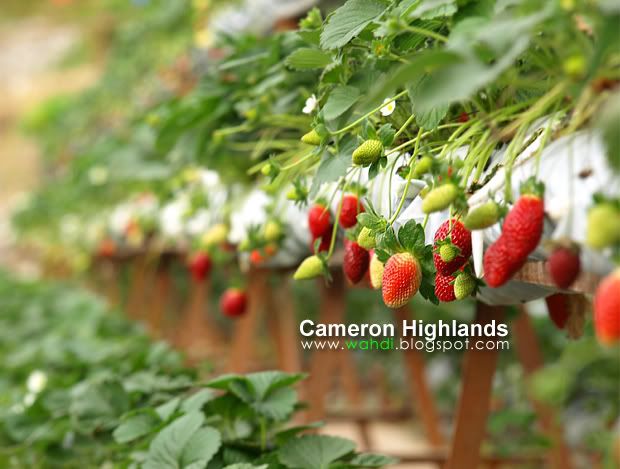 Strawberry farm...u can pluck your own strawberry at an affordable price. Which is MYR20 perkilogram.
It's really worth it to pluck them yourself, instead of buying those ready packed ones.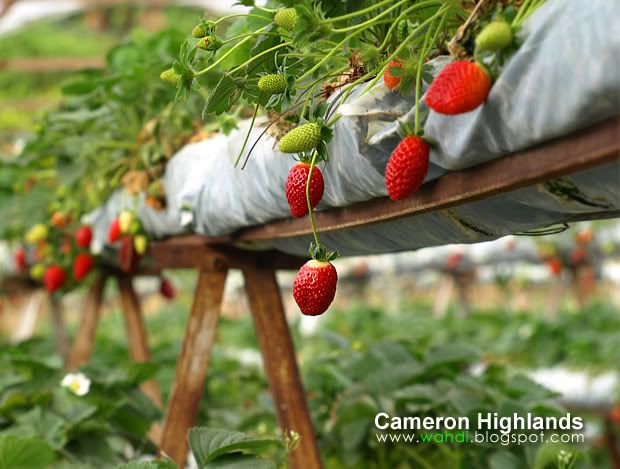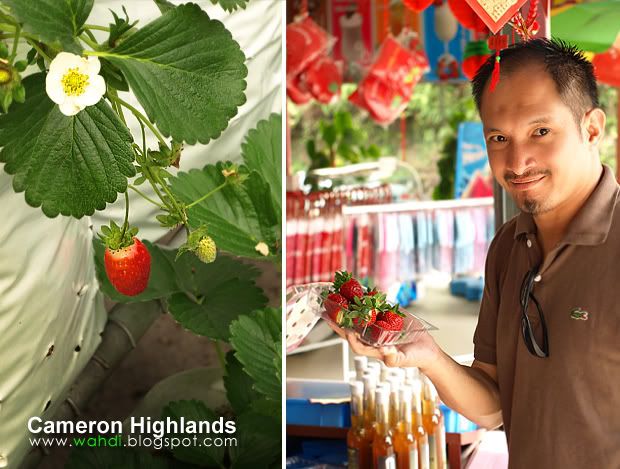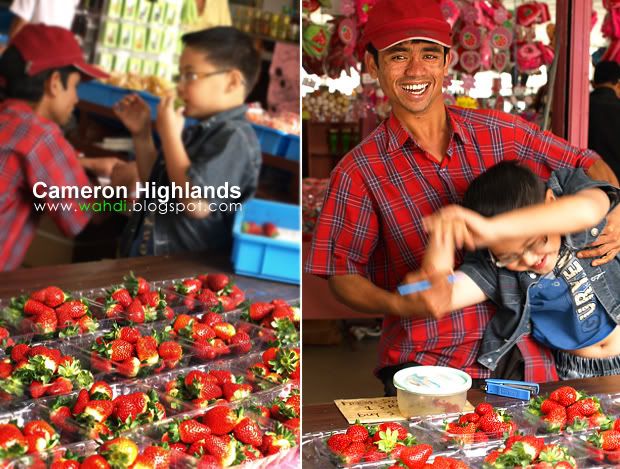 I noticed that only this stall sells fat strawberries... 2 cases for MYR10. cheap!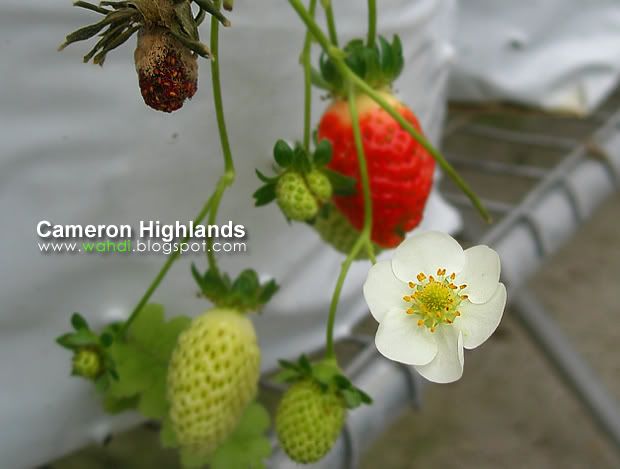 Special original-recipe Snack Plate set from KFC Cameron Highlands. No! I was just joking... Hehehe... Actually, the KFC at Cameron Highlands should serve their chicken like this right? Don't u think so?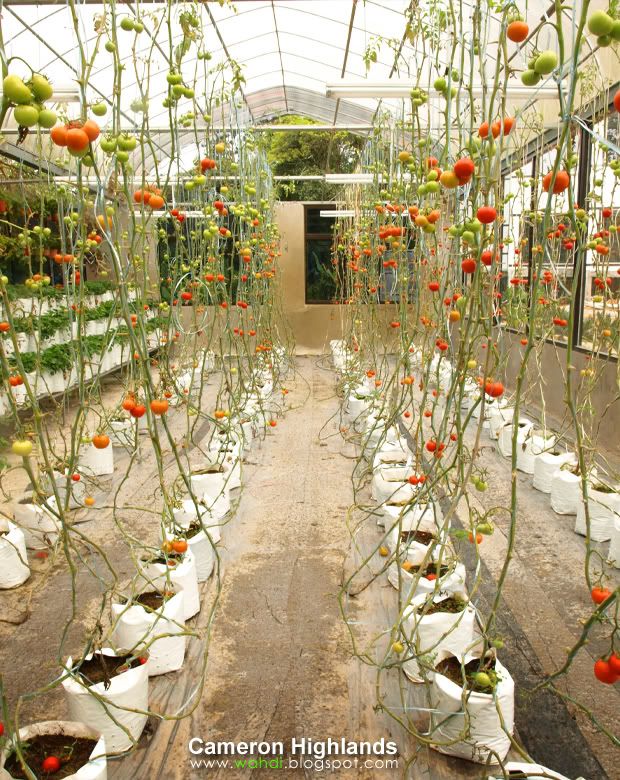 Self-pluck tomato. MYR6 perkilogram.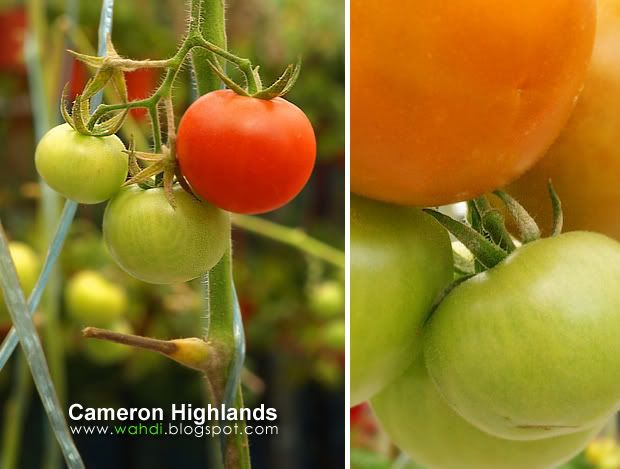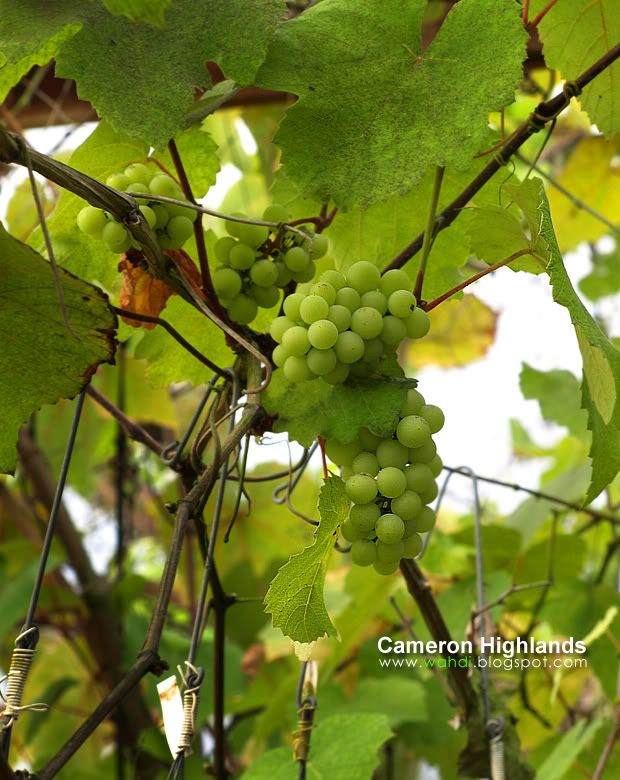 Wine grapes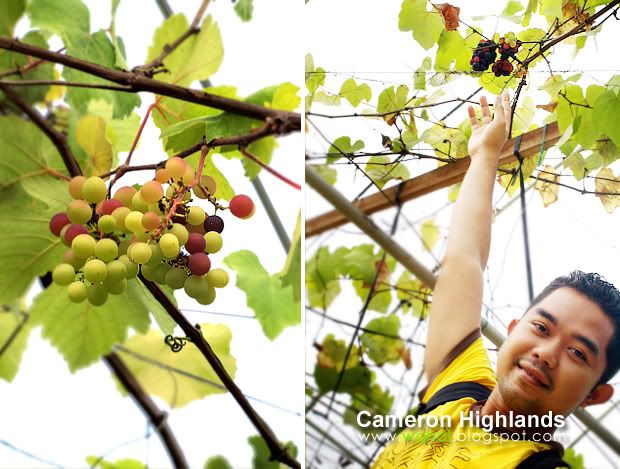 And last but not least, aksi jakun di ladang anggur plak, haha
I had planned to visit a local avocado farm, but had to cancel it last minute.