The Loaf , I Love...
It's has been a week since dad passed away... It has been quite tough, going through everyday knowing that he's no longer around... I feel the emptiness, but on the other hand life must go on. I can just pray as much as I could everyday, for arwah...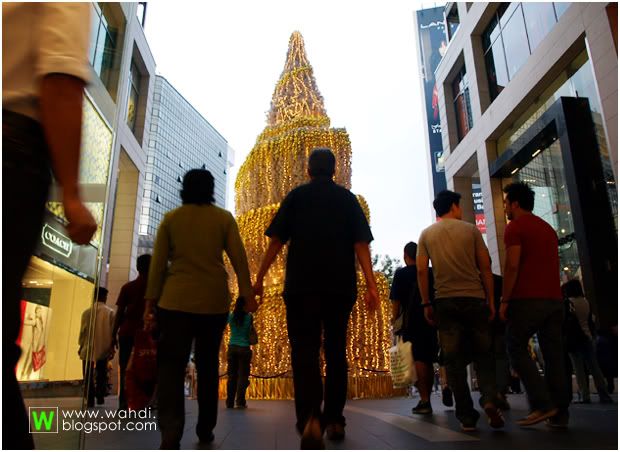 I went to Pavilion yesterday evening to have dinner. And later in the evening, had dessert at The Loaf cafe while waiting for Maghrib prayer... The sky was gloomy and from time to time, wets the land beneath... slowly, the sky turns dark...what a beautiful scenery from the cafe terrace, more so when each of its corners was glittering with Xmas lights and decoration... I just love every moment I spent at the cafe!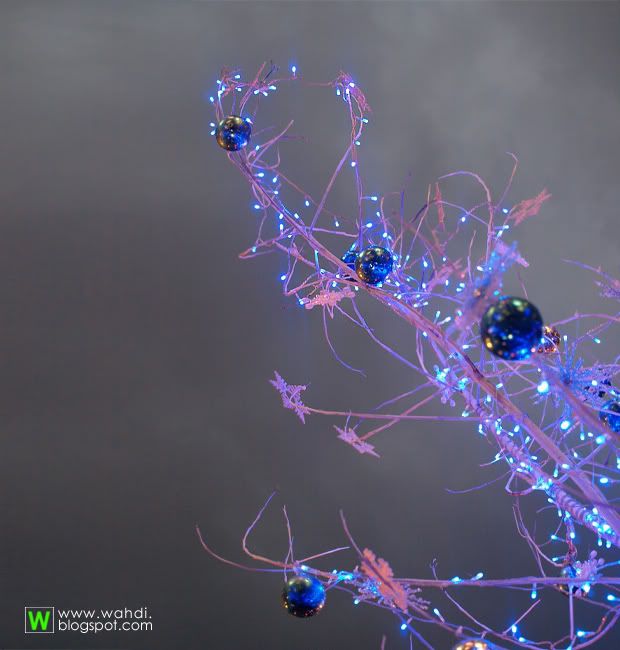 Look at the sky tone in the back...
Nice colours, rite?
I had my favourite strawberry danish and cocounut bread. The coconut taste was almost exactly like our traditional kuih kelapa, but I forgot what it was called LOL. OK, lets continue with the pictures ;)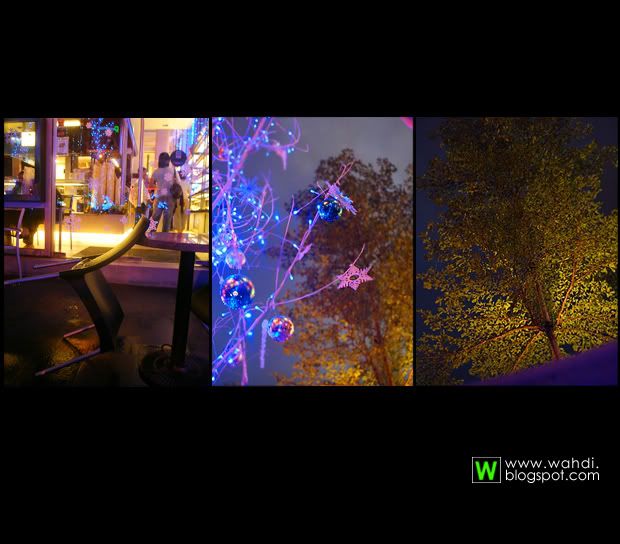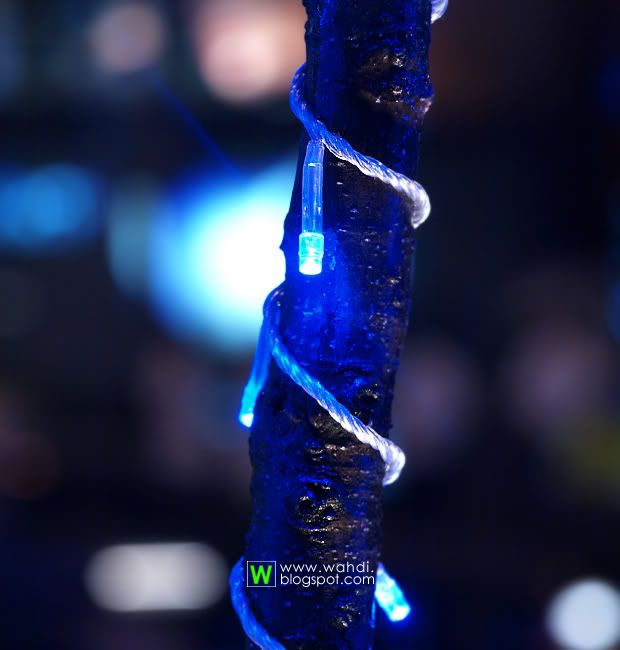 Luv this...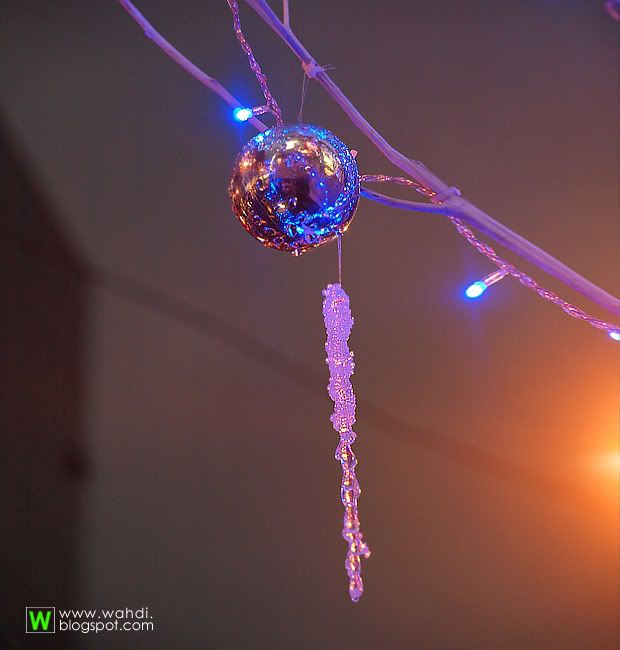 This one too...
Across the road...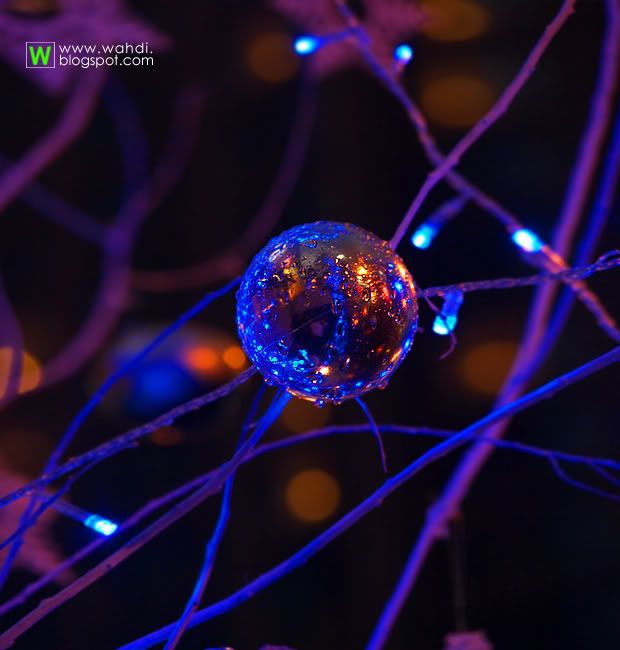 Finally, the sky went completely dark...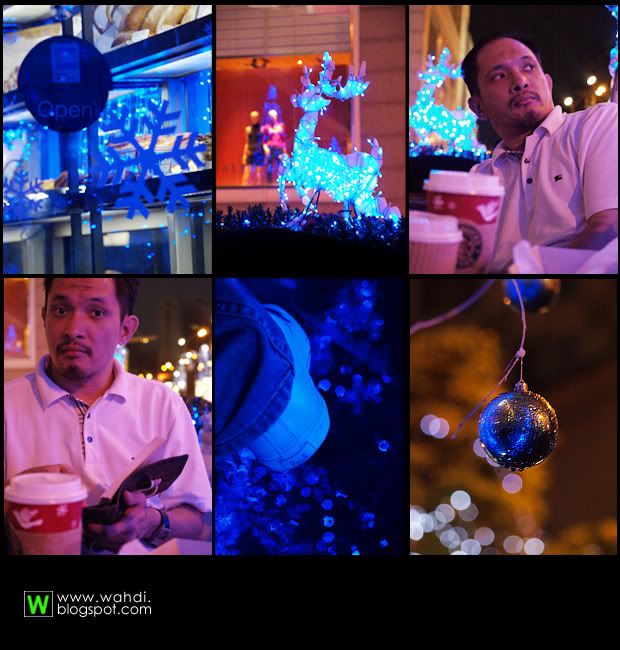 What a great scenery at The Loaf... I really miss these momments...
Below are the pictures taken just before we had dinner... and to me personally, Pavilion's X'mas decoration last year was way better compared to this year's... And lucky thing they re-cycled last year's giant X'mas carolling tree at the main entrance - at least that was their saving grace!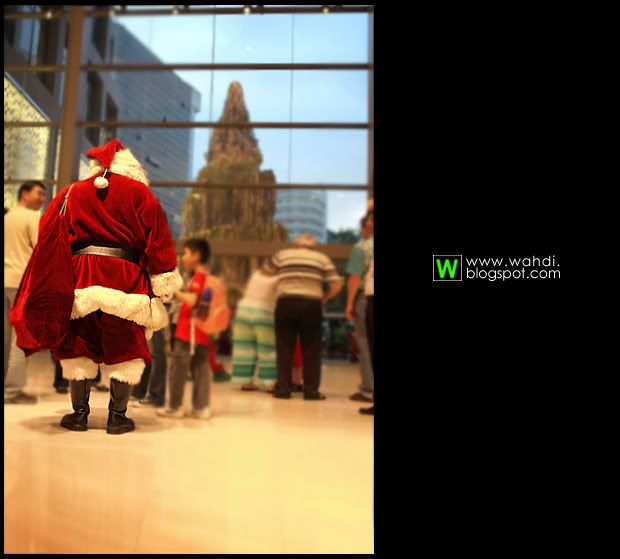 This is my favourite picture!
Ho! Ho! Ho! The first Santa I saw this season...
Capturing a self potrait ;)
Me in a ball...