Ah Pek & Nyonya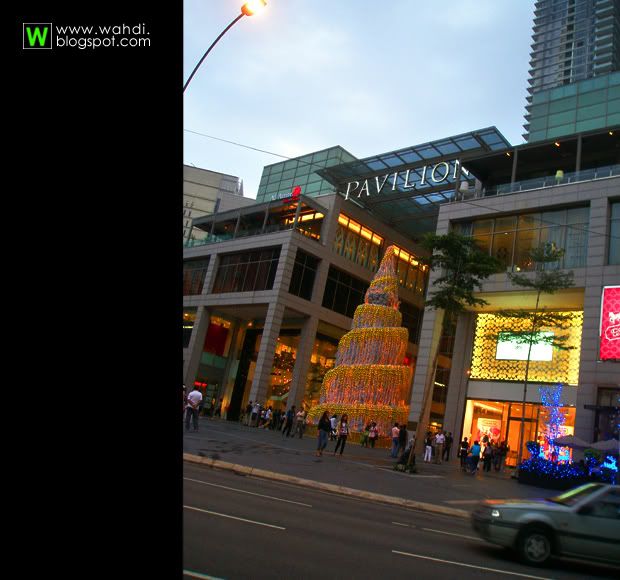 *Giant X'mas tree standing proud at Pavilion's main entrance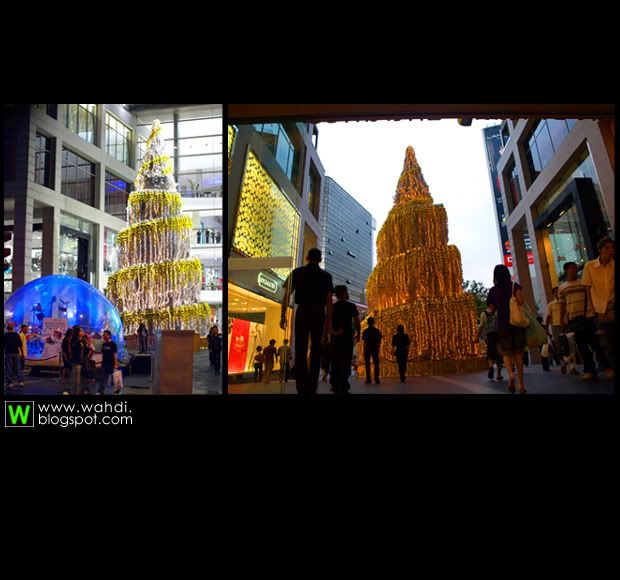 Still on the story of what happened at Pavillion last weekend... I saw an old Chinese couple standing at the foot of the giant X'mas tree at the entrance. This happened just moments before I left Pavilion. The wife needed two walking sticks to walk, and the hubby helped her with her hand bag. Both looked up the massive X'mas tree peak, probably in awe of something they had never experienced in their long-gone youth.
Moments later, the wife displayed a tired and unhappy look, and her hubby tried to cheer her up... Hubby made some funny gestrures to make her happy, but still, she looked unmoved... Undefeated, he didn't stop but continued trying to make her happy, by rubbing her back and saying something in Cantonese. Still, the wife remained silent and unconvinced... I, on the other hand, continued to observe them through my lens...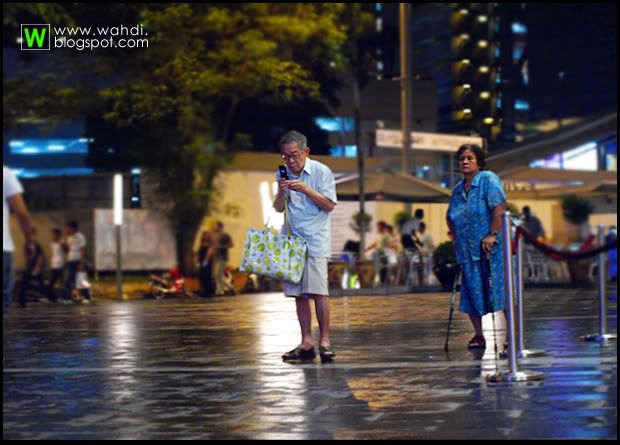 Probably with a tinge of frustration, the man left his wife, and walked ahead for a few meters... which made the wife looked worried and scared. She retaliated, and said something really loud. Hubby made a sudden turn, back to his wife and immediately snapped a candid shot of her on his mobile phone. This took his wife by surprised, and she looked really shocked for a split second, but ended up laughing... And both continued walking on, with big smiles which light up my heart... Ahh... Such simplicity... such bond!