A & A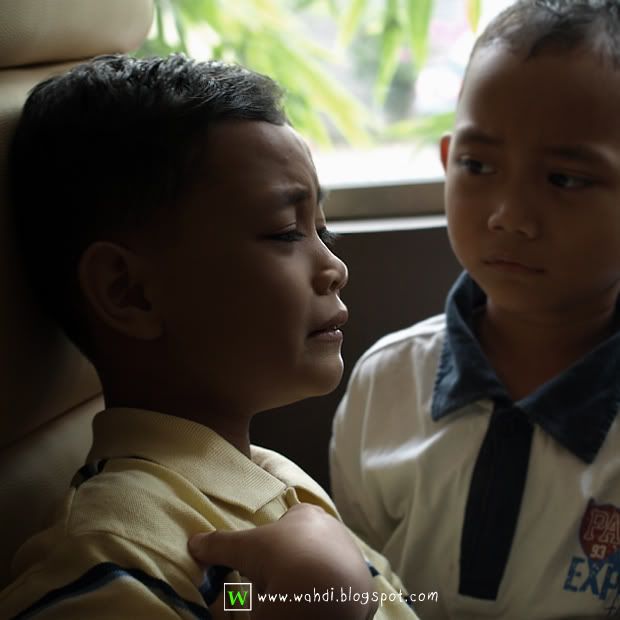 Aiman (left) and Afif... they had a small fight when I brought them to our favourite kopitiam in Muar.
Afif, hiding under the table after the fight.
It started when Afif kept doing the horn sign when I was taking Aiman's pictures. Aiman got angry and they started pinching each other.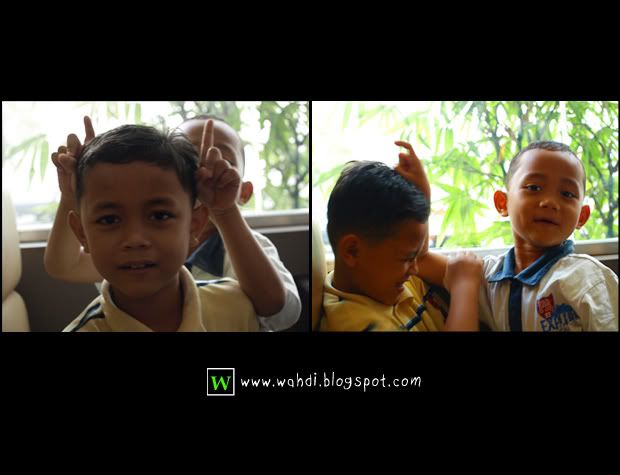 Afif continued sulking... But when I told them both that if they would finish their ice cream in 10 minutes, I will buy them some extra PSP CDs each. Didn't take much to cheer them up!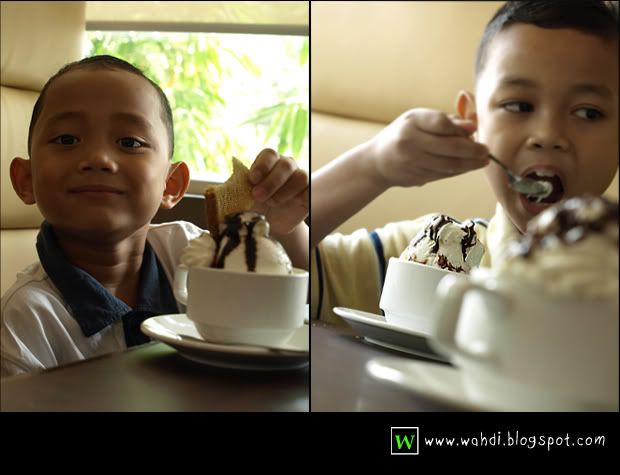 But they couldn't finish their ice cream, so they ended up with just one new CD each ;)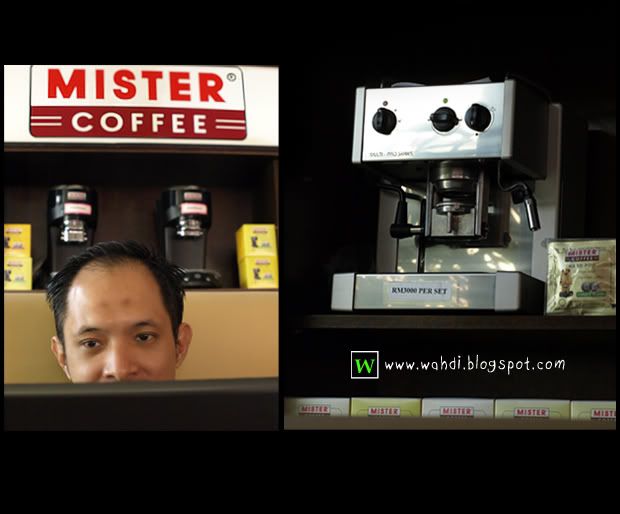 No, he didn't intentionally choose to sit under that sign... but somehow, the "crown" fits... Did he buy that ECM?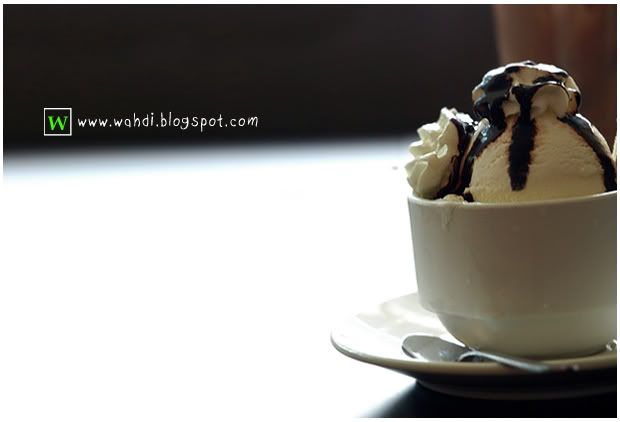 After the cooling ice cream, coffee and breakfast, we headed off to a special place... a place I didn't have the heart to go to, but my heart longs to visit... A place we all will one day, call home... Next entry, ok?