Today is my birthday!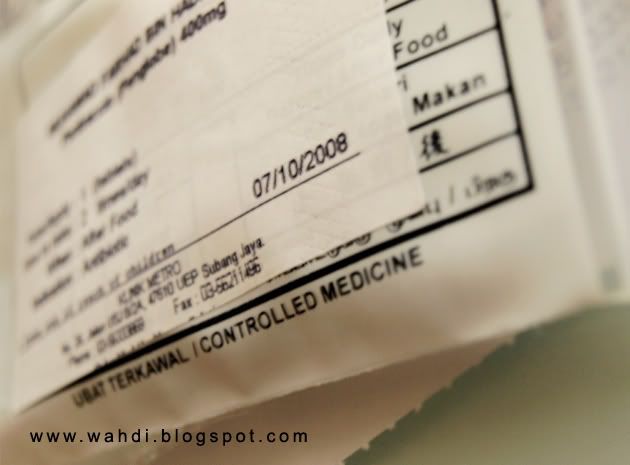 Today is my 28th birthday and I'm celebrating it on my couch in the living room! I have been down with a fever since last nite, and after seeing the doctor, I was given one day medical leave for today... so I hope I will be better later tonite...hopefully...
Since everyone is still in raya mood, I will share some raya pictures in the next entry... Dad has not been well since last year, so it has been quite an emotional difference this hari raya. But it was still a great family get-together as usual!
Before I forget, here is the recipe for my chocolate pretzels as promised before, and I hope u guys will give it a try!!!
The ingredients :
The steps: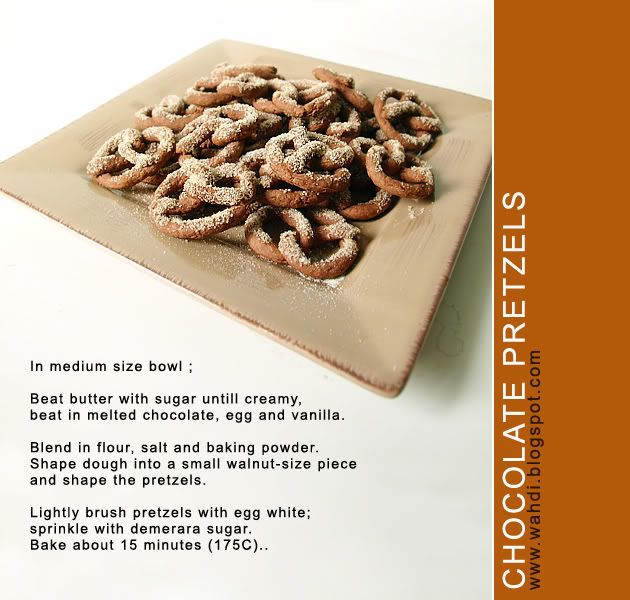 And this hari raya, I had placed all my cookies in Sbux coffee jars. En Arip bought them,(6 in total) during our Sydney trip last May. Nice isn't it? And each jar was only AUD9!!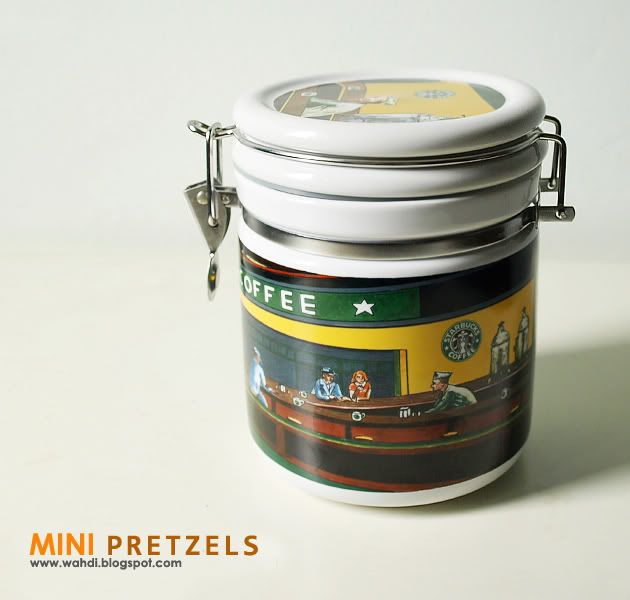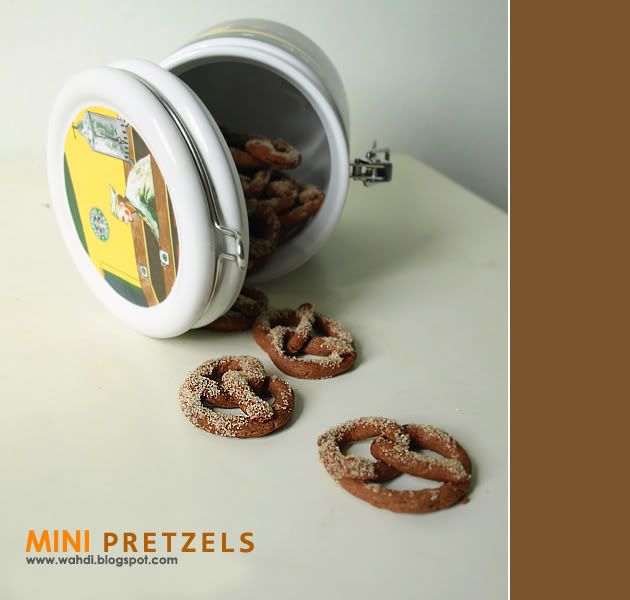 Selamat Hari Raya!