Raya 2008 - part one
Some pics taken during this Raya: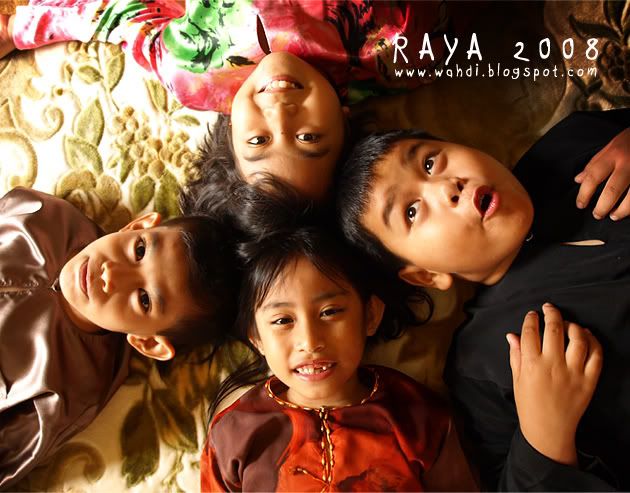 Raya morning, after I got home from solat Aidilfitri. These kids were all dressed up, ready for the traditional family session of 'Maaf-maafan'. They happily obliged when I asked them to give me this pose!
Later on, we visited our uncle's house nearby. And baby Wafri was so eager, since he can already walk. Pic taken as we left our Pak Long's House. *owh his ears are exacly like mine.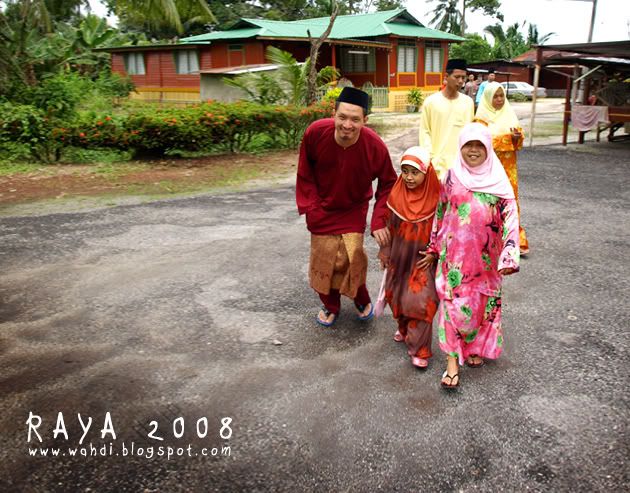 On our way home from Pak Long's house... mmg indah beraya di desa...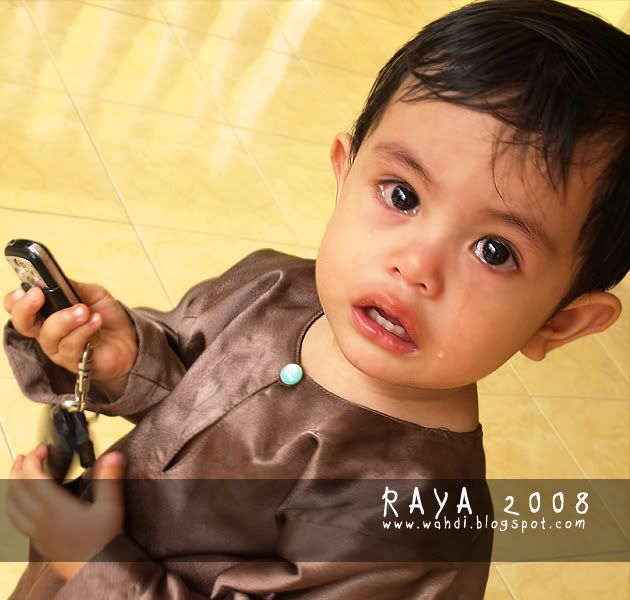 Someone was crying as we reached home ;)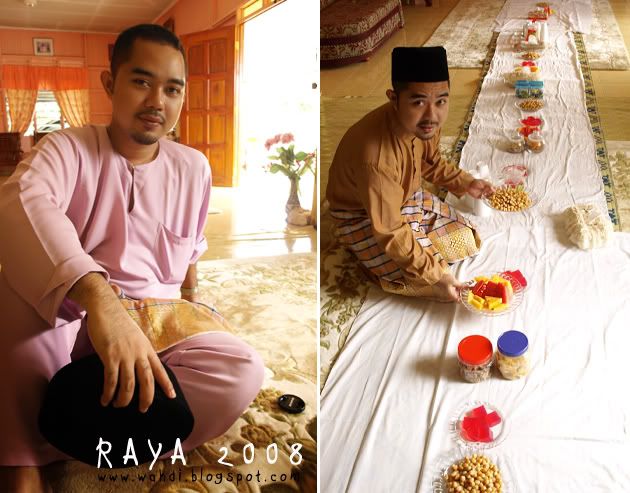 I wore my pink baju Melayu on the 1st day of Hari Raya, since everone said my new baju Melayu was so transparent, and my nipples were clearly visible! *PITAM! On the 2nd day, the whole kampung did the tradiional marhaban, a communal visitation.
The marhaban group that came to my parents' house... And that's just the males! Our kampung is rather huge, ok!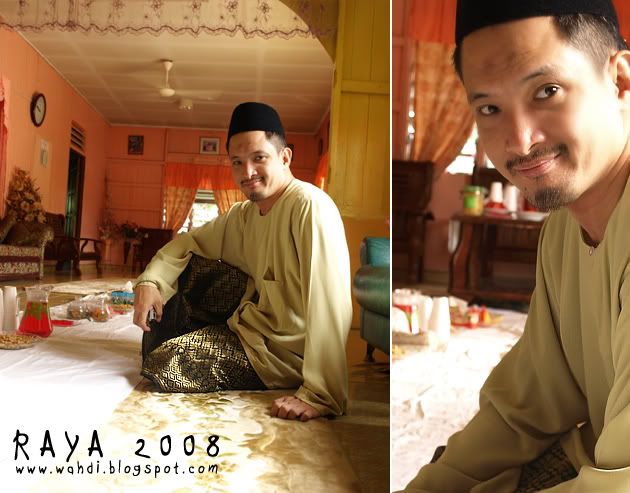 En Arip on the 2nd day of Hari Raya
After the marhaban, we went to Muar town to print some pictures...
Took these pictures below when I got home from town: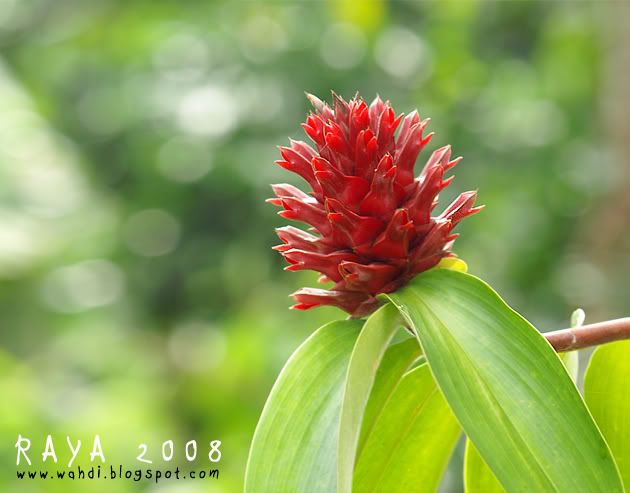 Wild ginger flower
Oooo... ada yg tengah buat anak di pagi raya!!! Hehehehe...