El-Cheapo Haircut
From left : En. Arip, Aiman and Afif Iman
We celebrated En Arip's birthday again last night, as we did on Tuesday night. Afif and Aiman are now frappucino lovers! Had a great time with them at Sbux Pahlawan Mall Malacca. Talking about Aiman, I am amazed by how detailed and well organized he is nowadays. He places all his stuff orderly in boxes and manually labels them. And he told me he's gonna open his own Pokemon library soon! He showed me the progress, and for an 8-year old, I'm proud of what he has done!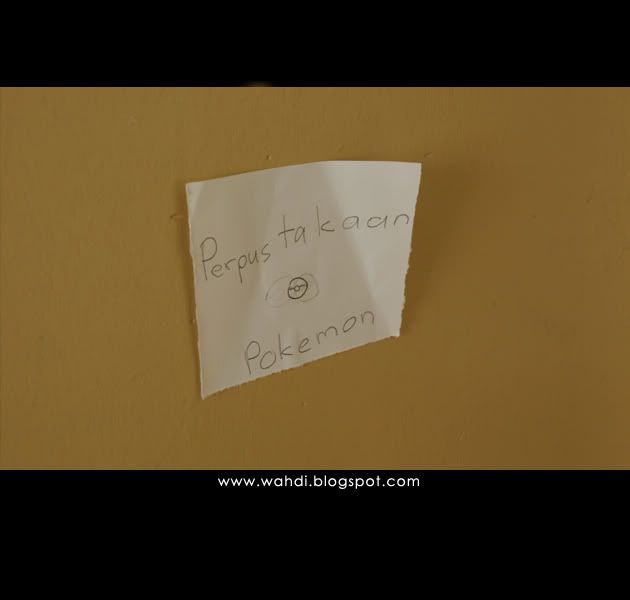 His own writing on the "library" door.
And he put up another sign in the "library". Ahaha... that is really cute, although there's a spelling error. But it's the effort that matters. And he did replace the sign after we had corrected it.
Meanwhile, I had my mohawk hair cut at a Malay barber in Malacca. Hair cut and shoulder massage cost me only RM6!!! En Arip had his too, at a slightly higher price. He has less hair, but definitely longer ones!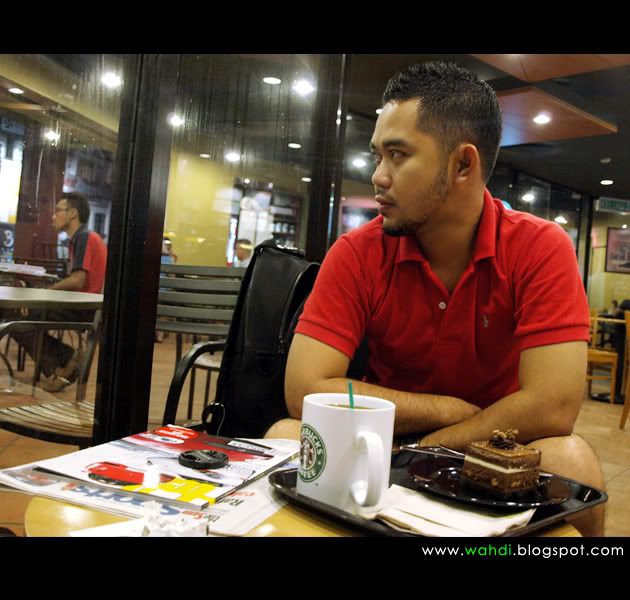 I just luv my new hair cut ;) * sejak diet baru i dah turun 2 kilo dlm 2 minggu~ :P