Starbucks Bearista Bears!
Starbucks has just released their latest Bearista bears for Halloween. I managed to grab mine last nite after terawih, so did En Arip. As I've said before, I don't like teddy bears. But in this case, I collect Starbucks' Bearistas as a minor hobby ;)
Presenting the latest bears :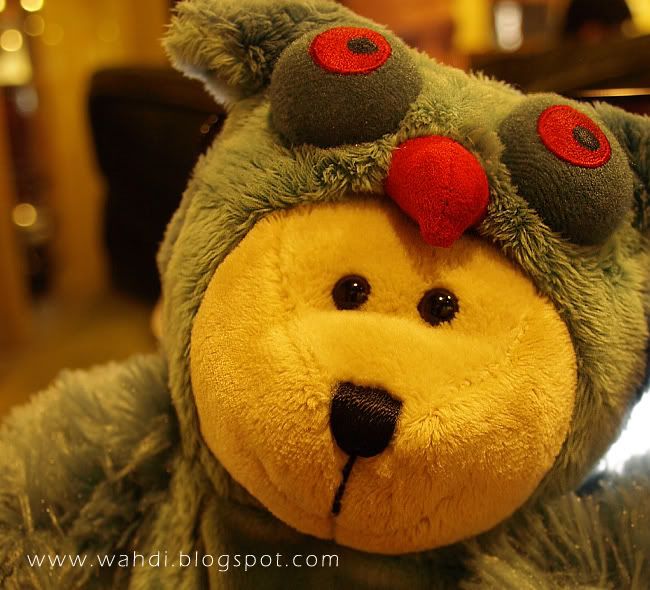 Cute!!




This orange one is my favourite!





This pic just got in from En Arip via e-mail. His American colleague just got back from a trip home to LA, and bought him this cute LA Bearista Bear! Check out those striped shoes! Paul Smith yer! tomei~~




Lately, I luv Starbucks' Marble Cheese cake - it tastes fabulous! Compared to the cheese cake at SR, nah... their's too sourish.


As promised to Malim, Rich, Kasih and Ecah, here are my latest pics with my new hair cut ;) Pics taken 2 days ago at Sunway Pyramid via En Arip's compact camera.



hahahah habislah jadi lanun ketot!