Finally!
Ha! This is the story of last weekend. I took half day's leave to sort out some personal matters, and thereon, headed back to Malacca! The moment I had been waiting for finally came, at a ramadhan bazaar... to look for my ayam percik! From brown to yellow, to pale white ayam percik - they have it all. Dah tak ngidam dah... :P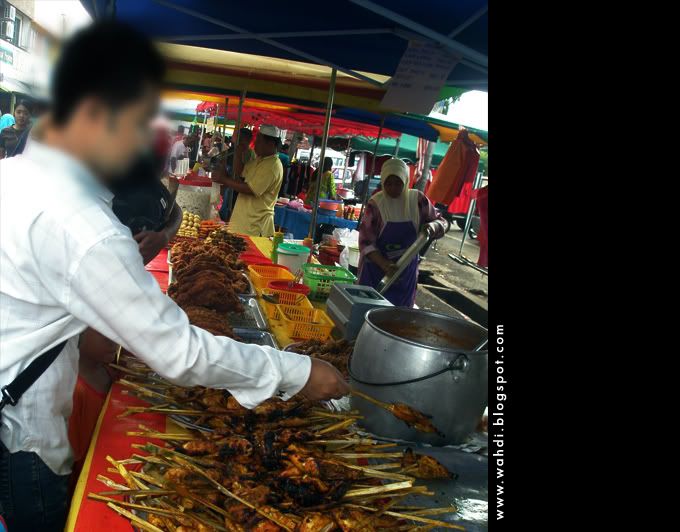 Who is this? :P




I went straight to the ayam percik stall which has all the colours! *Sedap ye ayam percik kepit buluh kedai ni...Later at night, after terawih, we went to the el-cheapo fun-fair in my parents' neigbourhood. I asked Aiman and Afif "nak tak naik carousel tu?" They said, "Ayah cakap ni fun-fair besi burok, jangan naik." PITAM.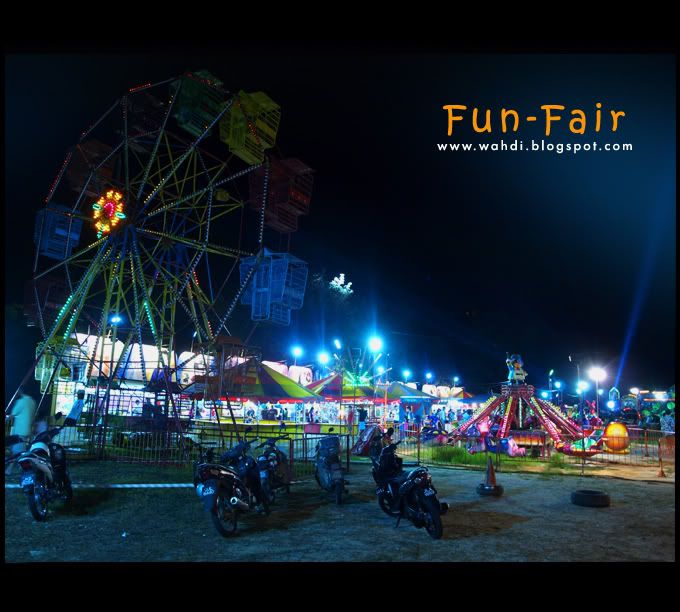 The el-cheapo fun-fair




From En Arip's compact camera.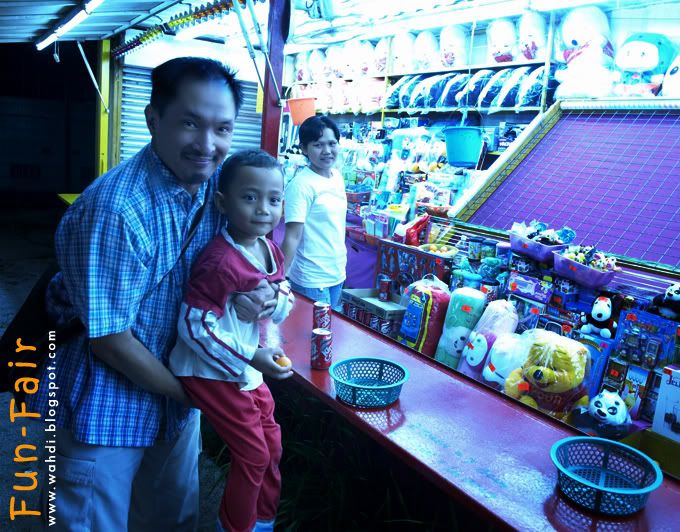 Afif on his last try at a ball-throwing game...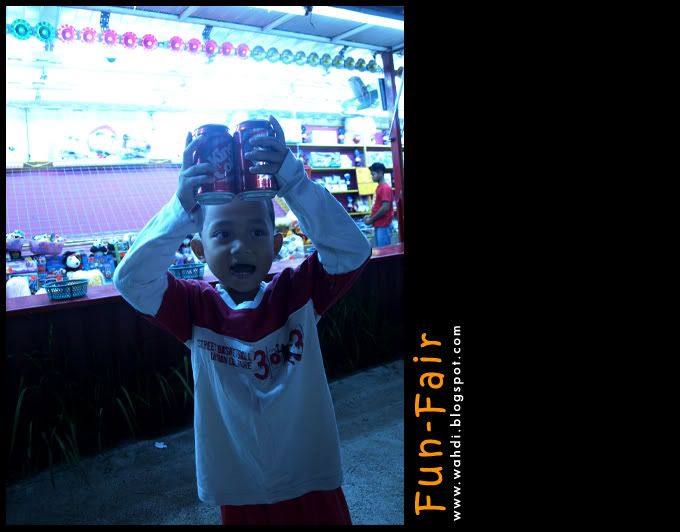 ... and he won 2 cans of soft drink!...