Malacca
Oh...I was so busy yesterday. Btw, I'm off to Malacca after work today. Syioknya!.. Can't wait to do a lot of things! Have a happy weekend, guys! Owh, ikan bakar, Bandar Hilir, cendol, asam pedas, and more! Hehehe...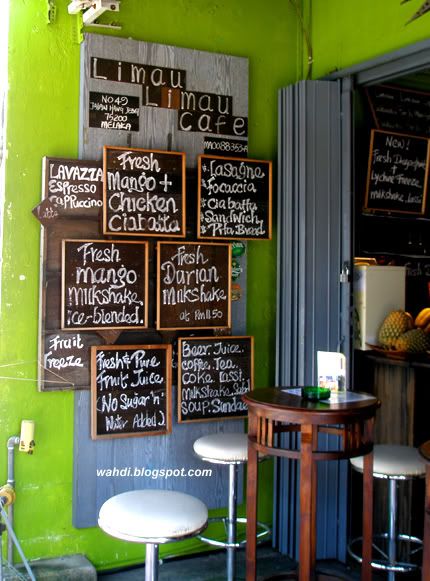 Limau-limau cafe... owh, miss the coffee here!
Jonker Street. A must-visit evertime I'm in Malacca. Happy weekend, guys!