Done!
Last night, I've completed the second painting ordered by Mr. HP ;) . So here is the result! But to make this entry more informative, let's learn something about oil painting :P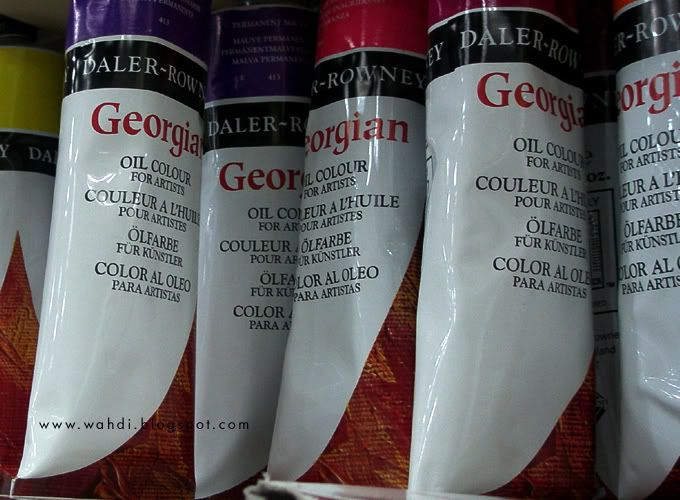 These are tubes of oil paint, guys! I only use this brand, which is considered premium in quality. It has a very smooth texture and gives a very fabulous final outcome! A single tube costs RM60; and to complete this painting, I had used nine tubes.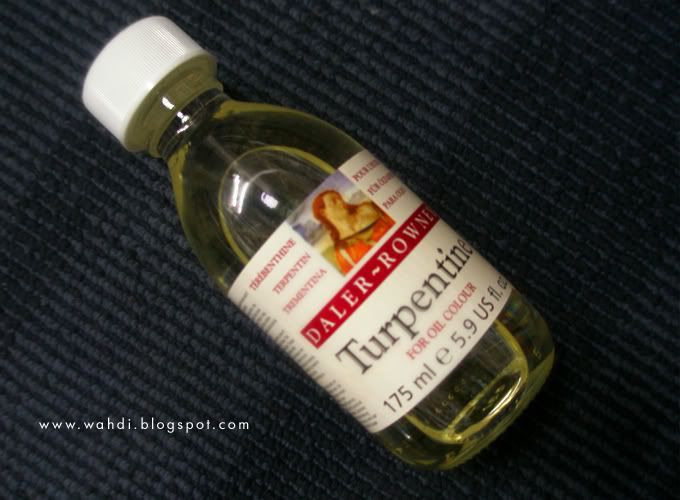 Turpertine. This acts as a solvent to dissolve the oil paint while I do the painting. A few drops ia enought too smoothen your oil paint. A bottle is about RM30+.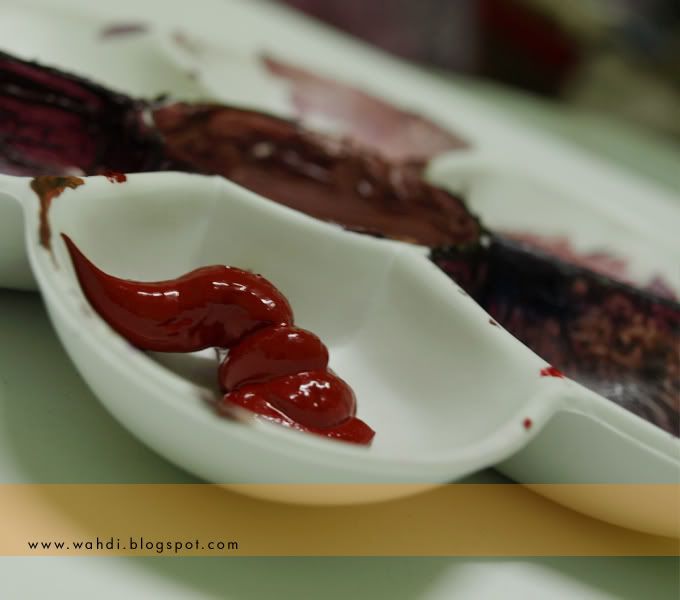 Palette. Generally, I use the el-chepo ones. This one was only RM1.60. I don't like cleanning up my pallet, so I just throw away after using it.. Hehehe... That applies to the paintbrushes too, guys! I had forgotten to snap the pics.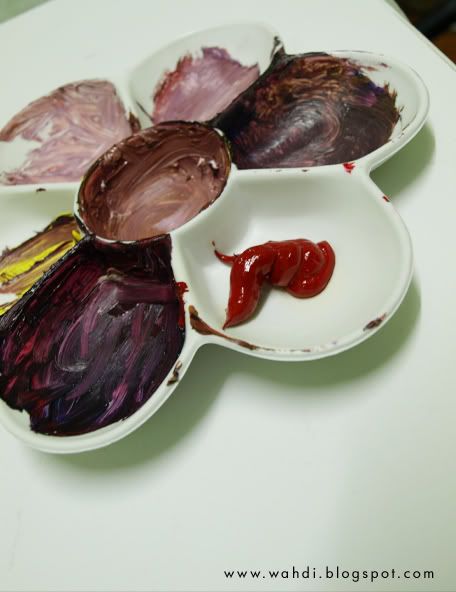 To get matured colours, do not use paints directly from the tube. You ought to mix a few colours together, to get the desired tones.
So, here is the pic from my previous entry when it was 10% done. The paint I used for this layer was diretly from the tube, and looks too fresh, right? This layer acts as my guide as I paint.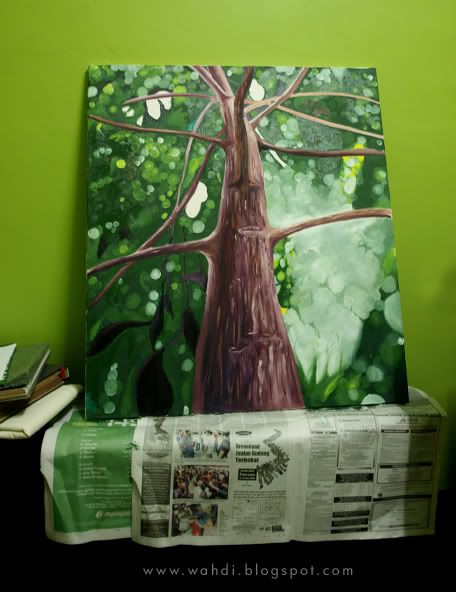 80% done!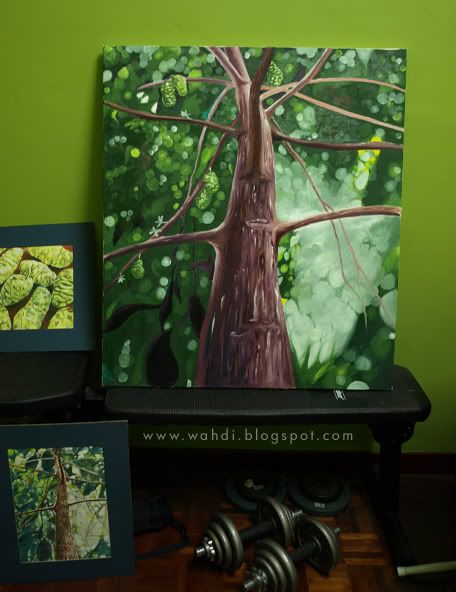 90% done! Just to compare sizes... The two smaller paintings there are A3 in size. O.k Mr. HP, hope u like it ;)