Sydney!
O.K, this will be my last entry about Gold Coast, since I, too can't wait to write about Sydney! Anyway another "must-go" place when u are in Gold Coast is Harbour Town, if u are looking for mega sales. This place offers really good prices and discounts all year round! From Canterbury to Ralph Lauren!
We had a good bargain while we were there... Their "happy hour" also offered truly crazy prices... We went there on the 4th day, right after we revisited Sea World... we took a bus from Sea World and the journey took about 30 minutes to reach the shopping heaven.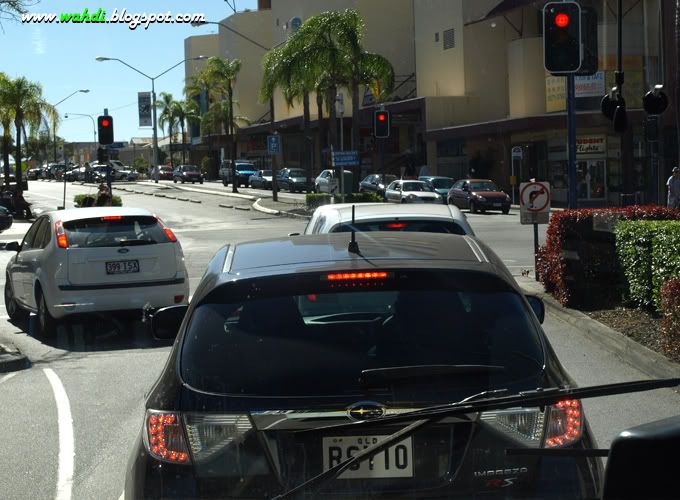 Somewhere near harbour town...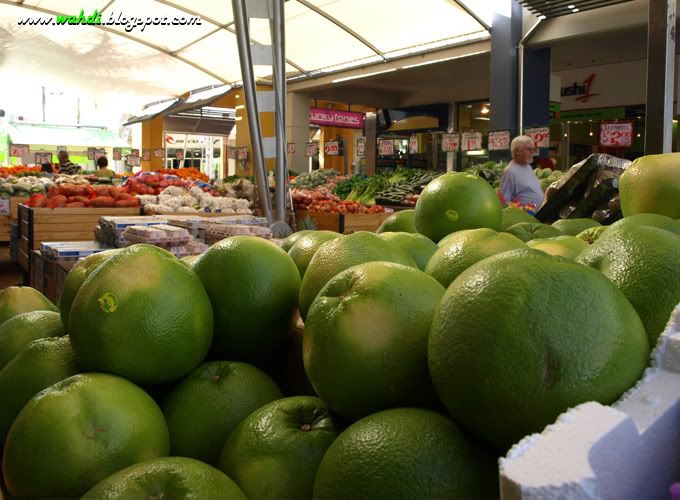 They also have a wet market section which offers fresh fruits.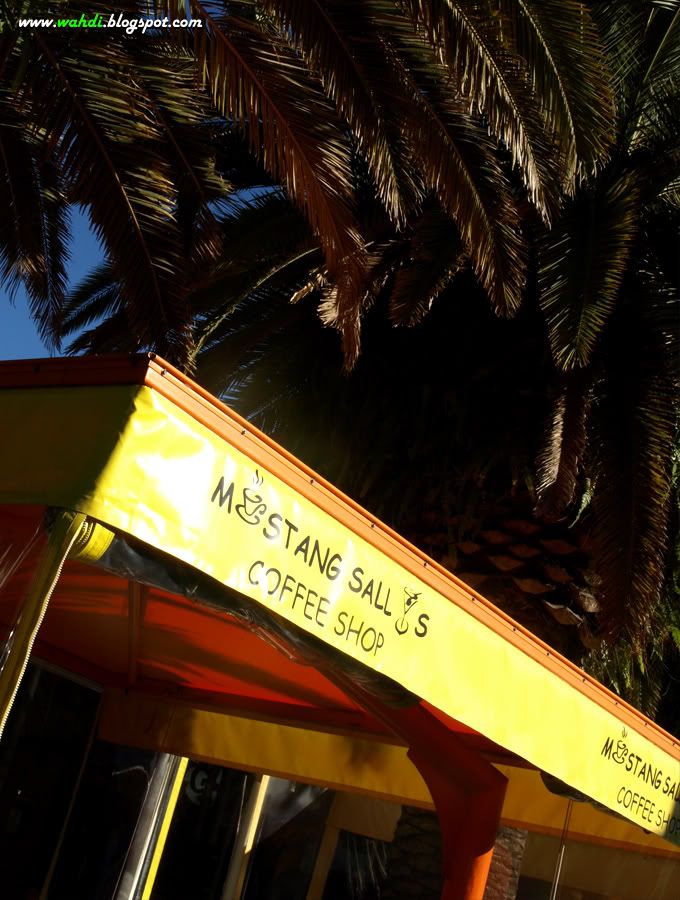 A lot of cafes too! But I forgot to take more pics, as I was too busy shopping... LOL!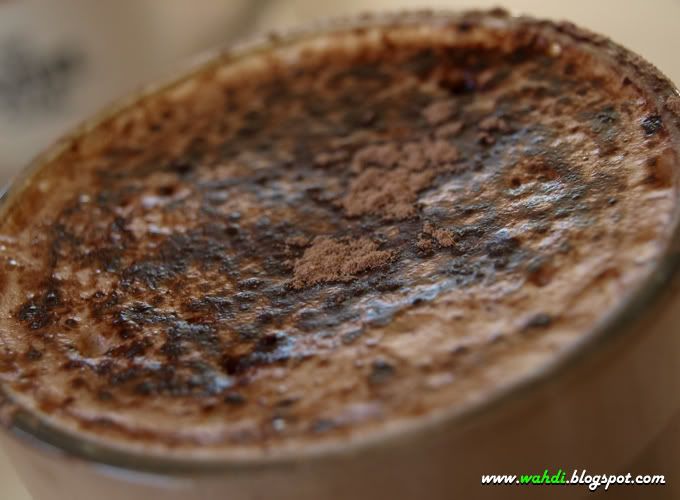 The Coffee Club... luv their coffee so much!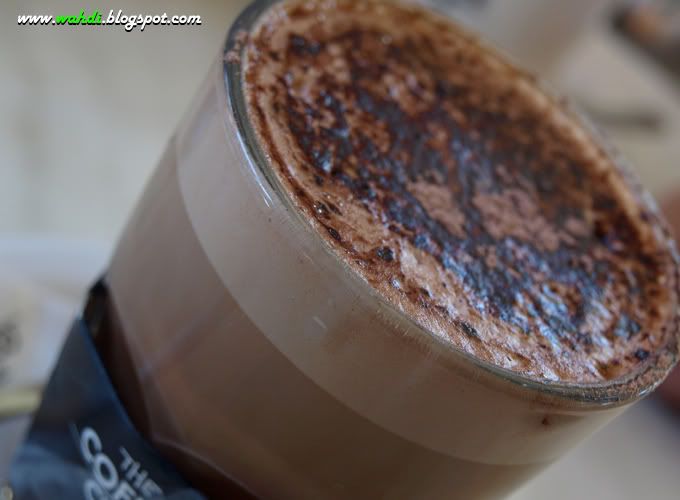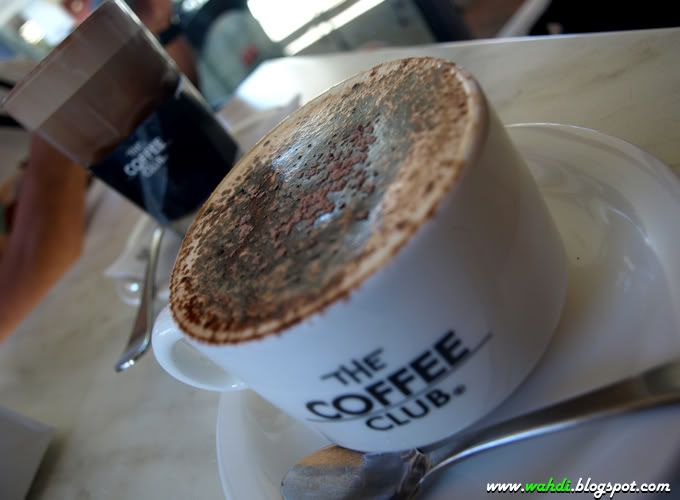 Enjoying the brew...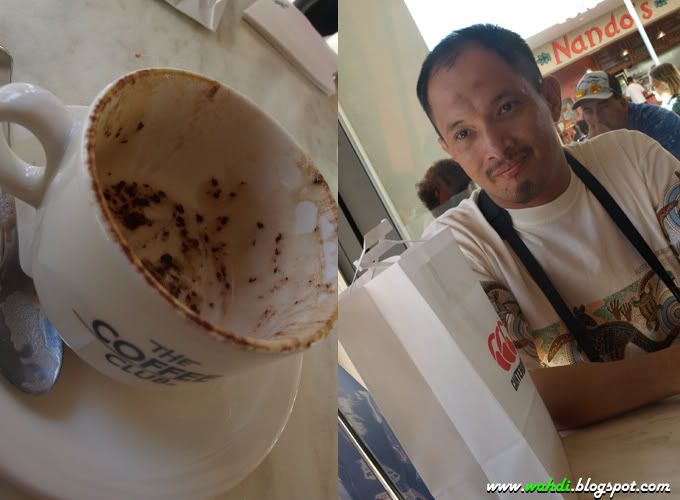 Till the last drop, and the expression of a contented coffee lover...

We didn't do much on the 5th day except having a good time between the beach, chilling out at Cavill Avenue and our last-minute souvenir hunt.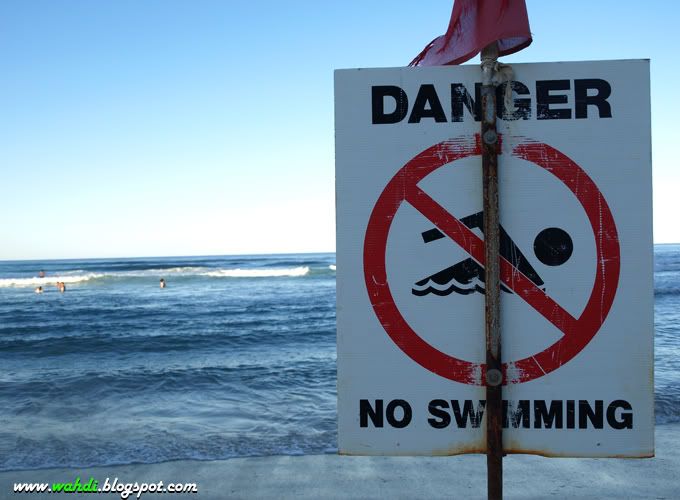 Danger zone... but still, the daredevils won't be so discouraged! Hhurmm...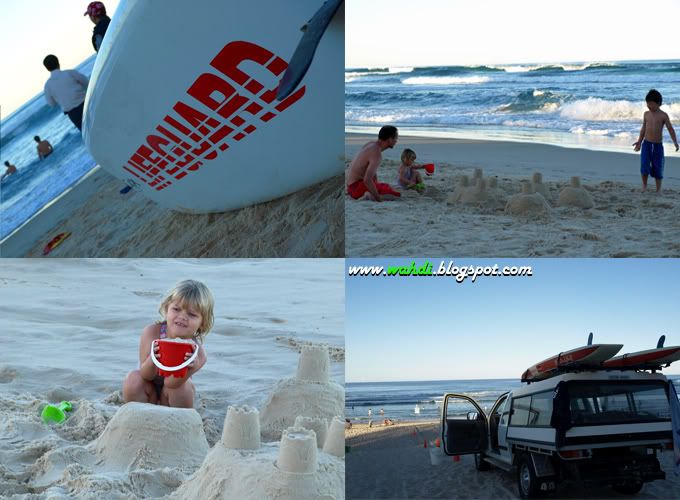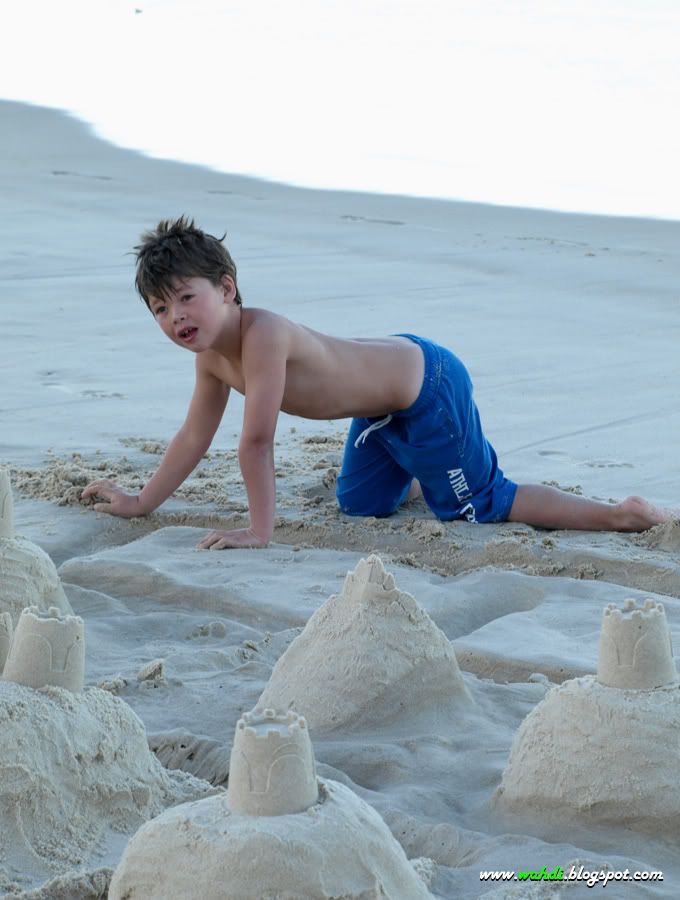 Sandcastles, and no cares for the world...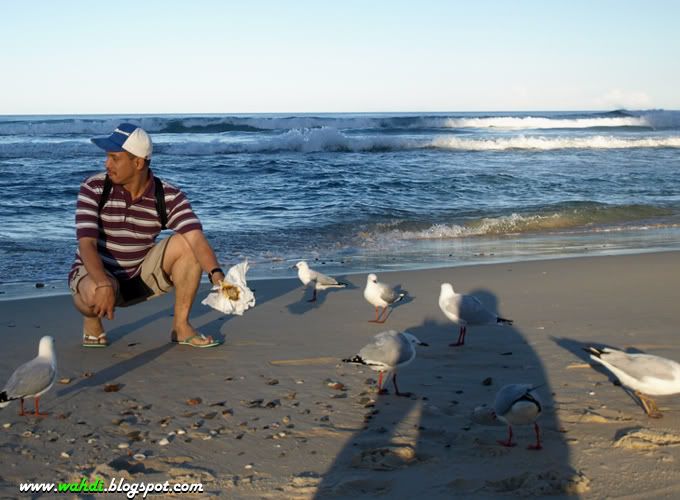 En Arip sharing his kebab with the gulls...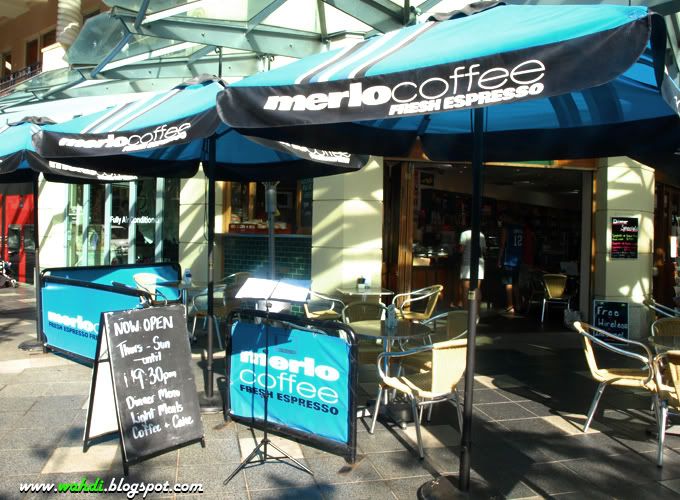 More coffee, En Arip? I lost count of how many cups I had during the entire time we were in Gold Coast!



We then took a Virgin Blue flight at about 9.00 AM from Coolangatta Airport to Sydney, and the flight was abt 45 minutes, as opposed to the whopping 14 hours bus ride from Gold Coast to Sydney way back in 1992. What a terribly long journey, but it was a great experience to remember!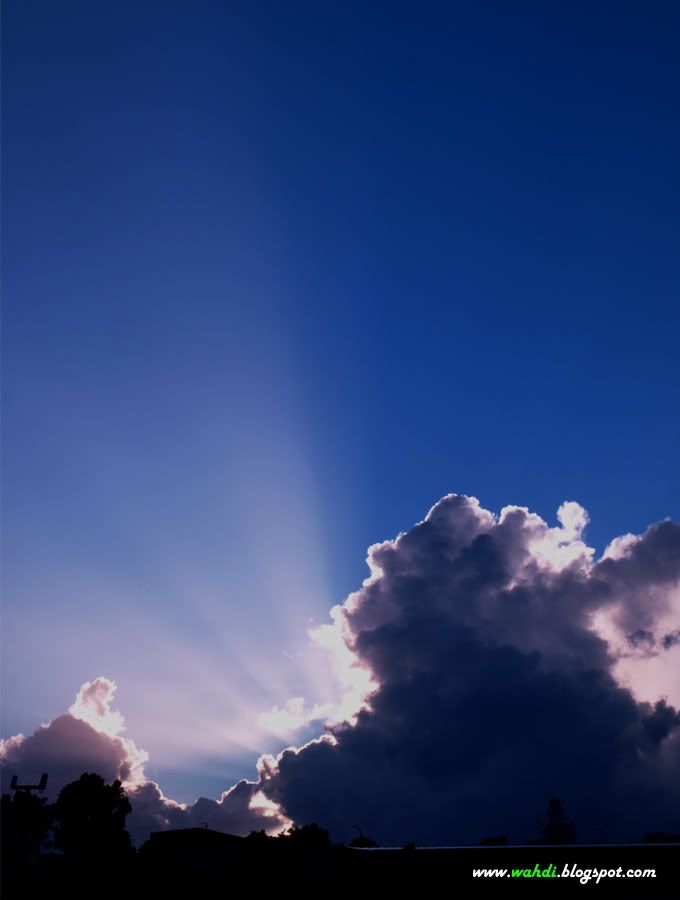 Glorious sight!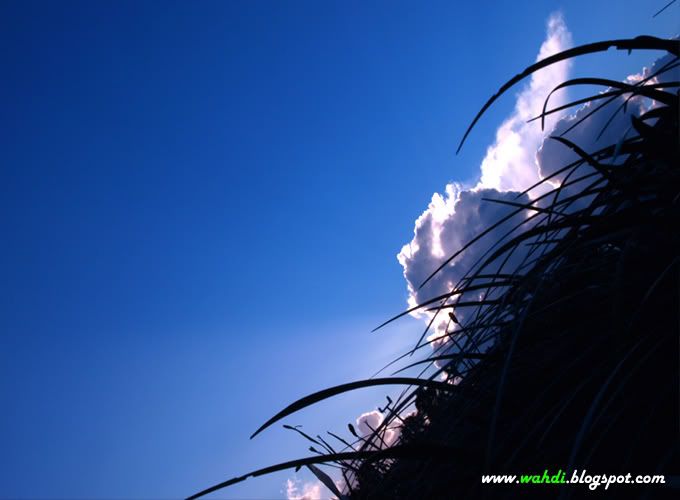 Amazing clouds at the Coolangatta Airport.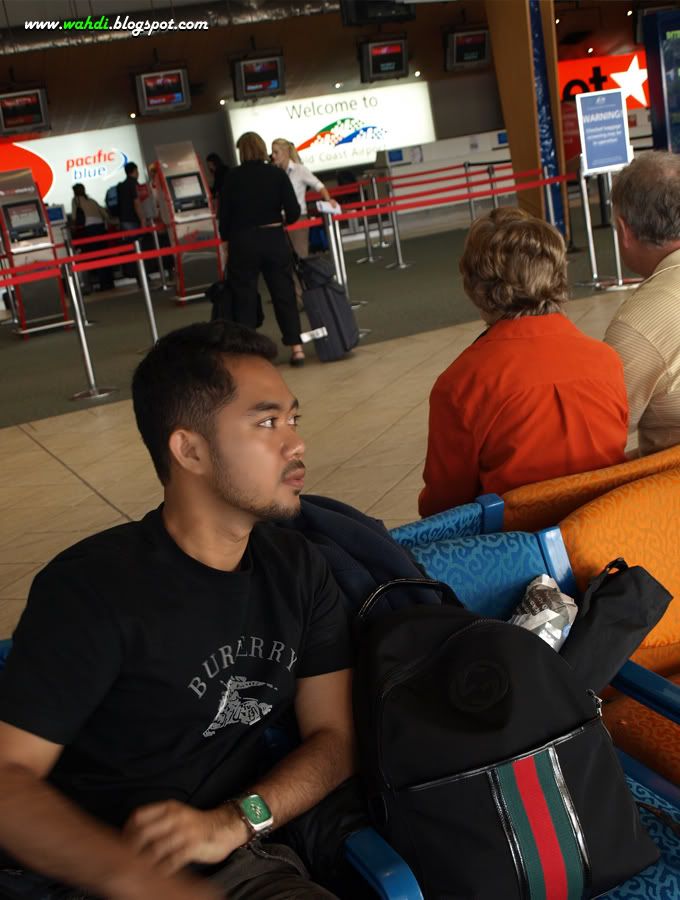 Waiting at the concourse of Coolangatta Airport...





Yeah, there's the plane.

Some views from the flight:




Not much in sight, but good enough to let the mind wander freely...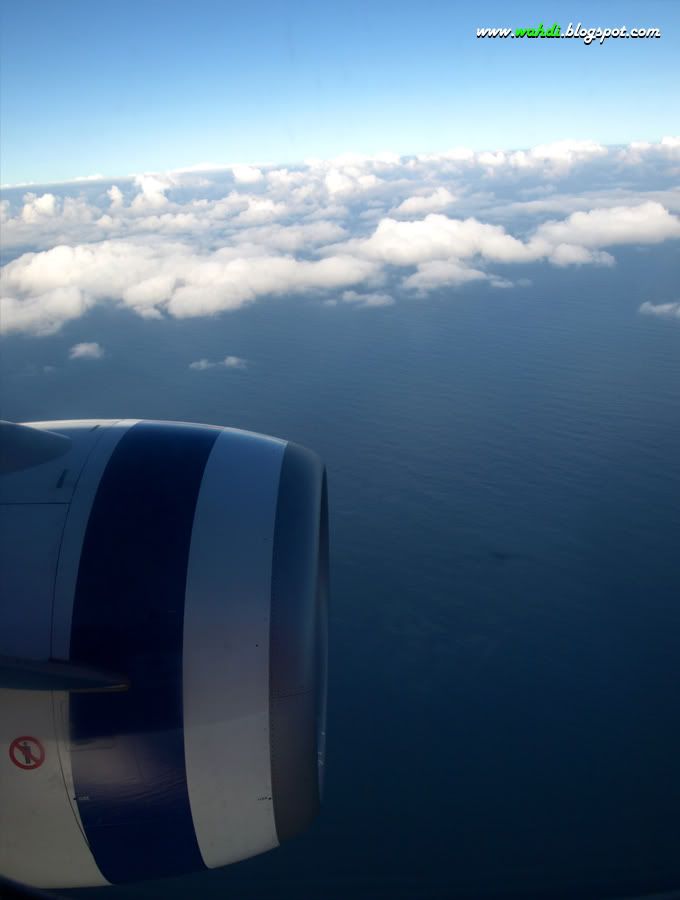 Welcome to Sydney!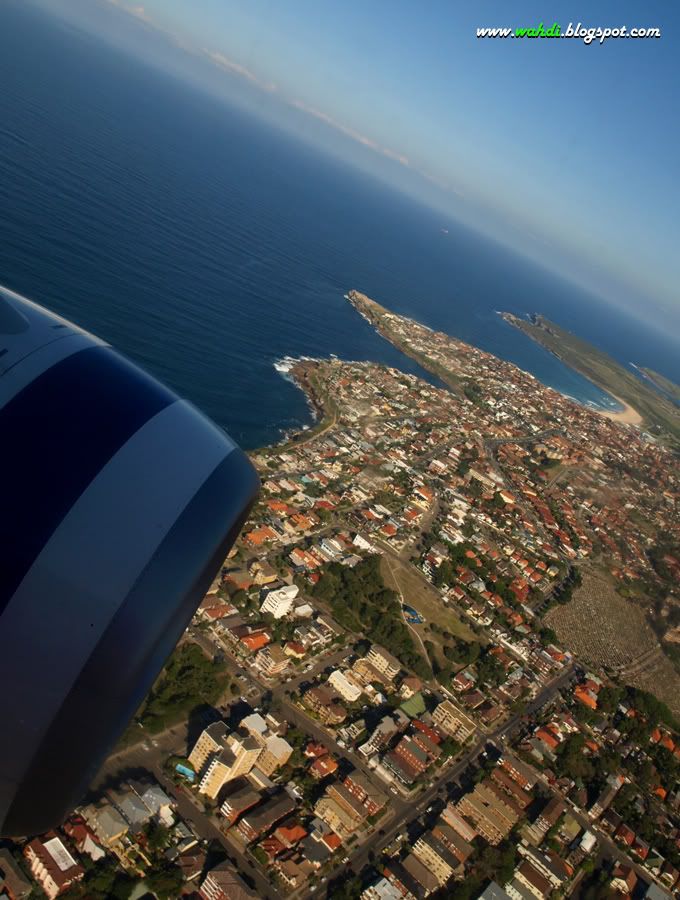 Somewhere near Sydney Airport.





Yeah! Finally touching down, after the 45 minutes flight from Gold Coast... I'll write more about Sydney later! Stay tuned! :)