Pictures of the day
Sweet, and ready-to-eat strawberries from
Just Fruits
, with a slice of Secret Recipe cheese cake, along with some chocolate chip Baskin Robin ice cream... Hmmm... what a great combination for my snack time indulgence, and photography try-out, too!
I was actually inspired by the La Paris Cafe at Bondi Beach where I had one of the greatest coffee breaks in Sydney. Will write about the cafe soon!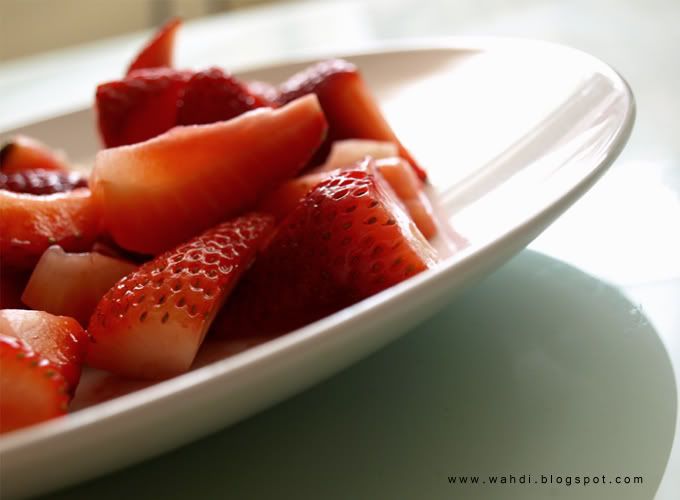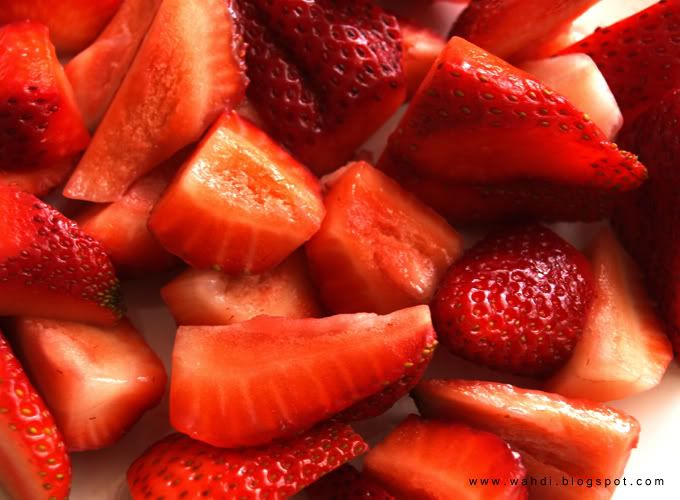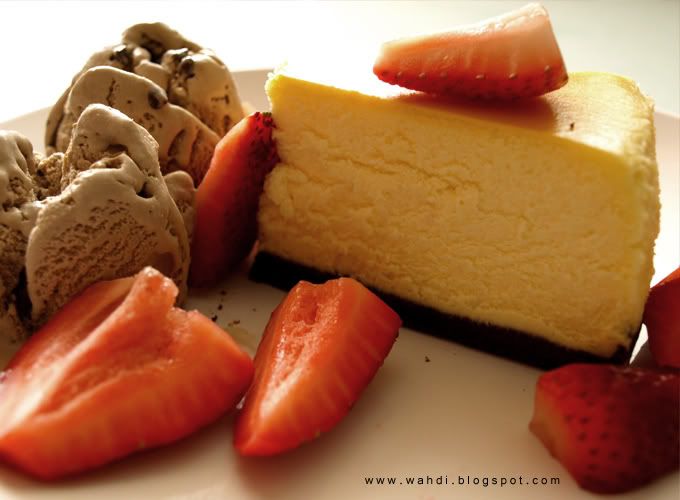 Something succulent, something moist, and something that melts in your mouth... Mmmmmm....