Night cruise on the Paramatta
Owh... from QVB, we went back to our hotel, had a good rest, and in the late evening, we went on a night cruise down the Paramatta river. We had our dinner at the usual Oporto cafe.
The night cruise started at about 8 PM at Circular Quay, and took us all the way to Sydney's Olympic Park. What a stunning view of the Sydney Harbour Bridge and Opera House! It was very challenging for me to capture the both the Opera House and Harbour bridge at night on camera. Wait! Remember, I was on a moving ferry, and holding the camera with bare hands and with no tripods! Huhuhu... it was so freaking difficult! But I somehow managed to do some proper photography on the Opera House and the Harbour Bridge the following days. Here are some pics taken during the night cruise:
Darling Harbour, Cockle Bay.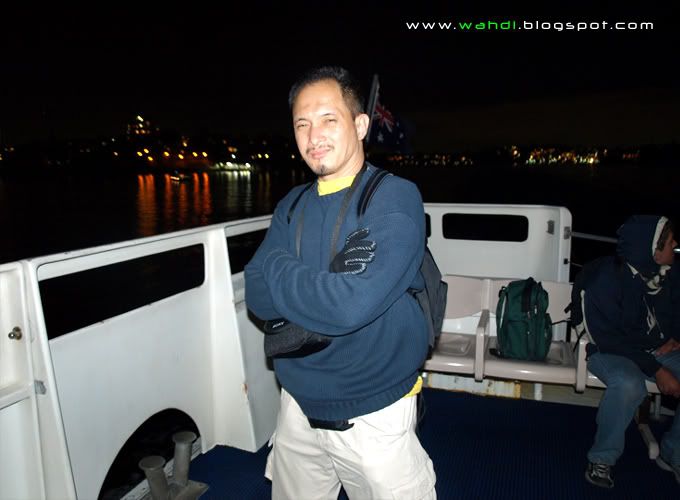 It was getting too cold for En Arip...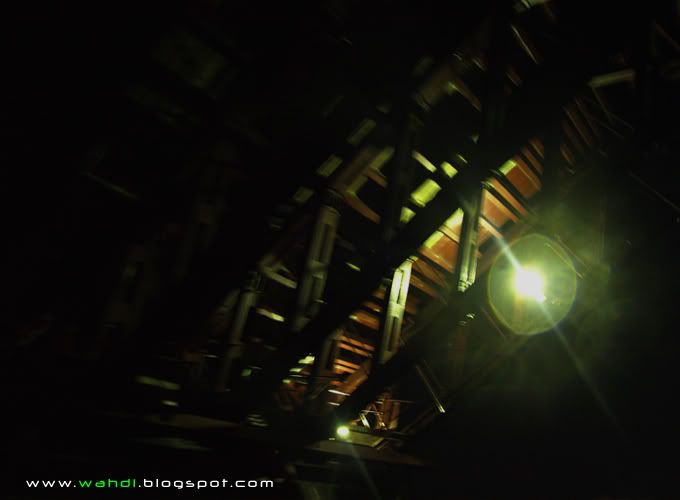 It's amazing to see how the different the bridge looks from down under it...
No less romantic than Paris...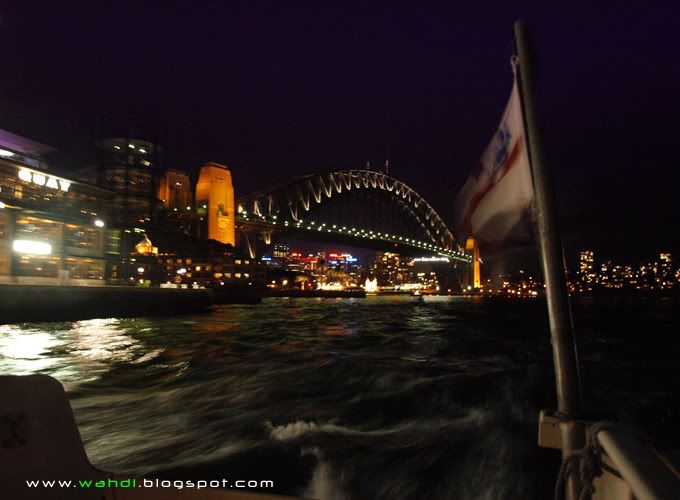 To enjoy the true beauty of the bridge, you have to stay at a distance...
The Opera House splashed in majestic light.
The two gems of the Sydney bay area...
Next entry:
Bondi Beach! Stay tuned!