Morning at Surfers Paradise
I was supposed to upload about Caville Avenue, but after yesterday's entry about Vibe, I think something about Surfers Paradise will break the monotony... just to avoid u guys from get bored looking at architectural pictures, ;)
Anyway, the few days we were at Gold Coast, we were already down at the beach as early 6.0AM - just to pass time, do some reading, enjoying the beautiful daybreak, and to have breakfast by the beach before we start the day... Of course, we did some photography, too! Such wonderful days... Here are some pics...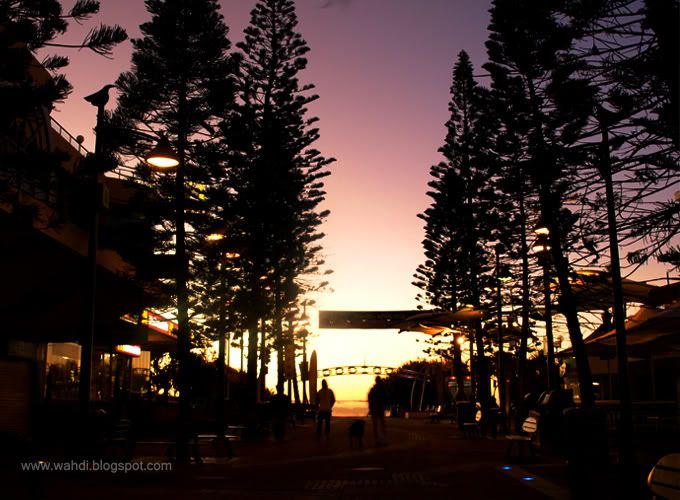 We weren't the first ones to wake up Surfers Paradise!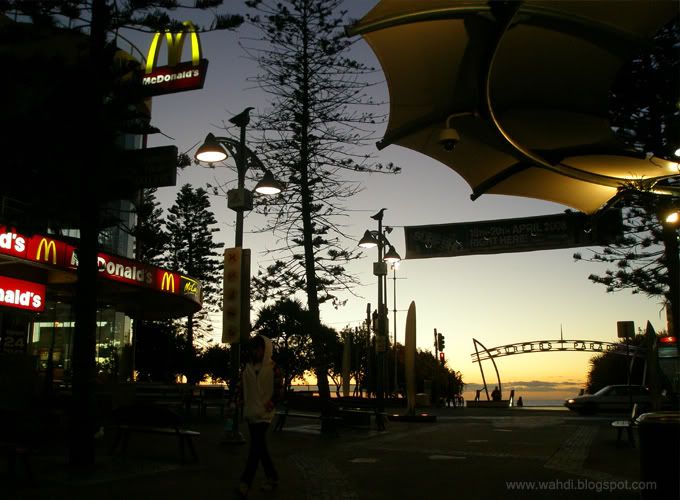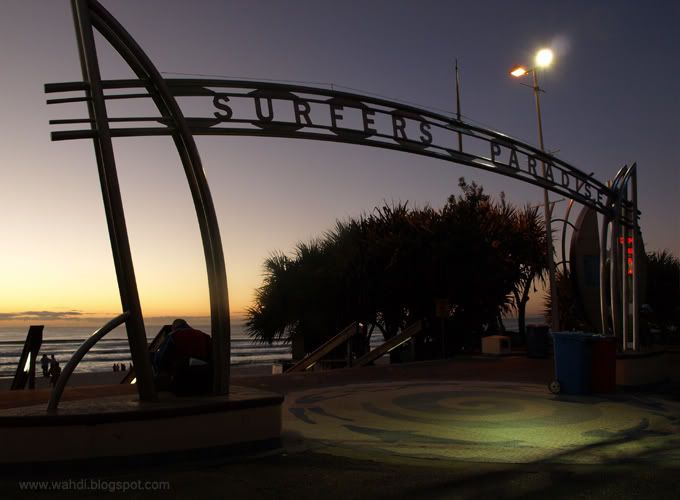 The famous Surfers Paradise arch...




Each morning, the "beachcomber" truck tidies up the beach by picking up the sand and sieve it to extract any rubbish...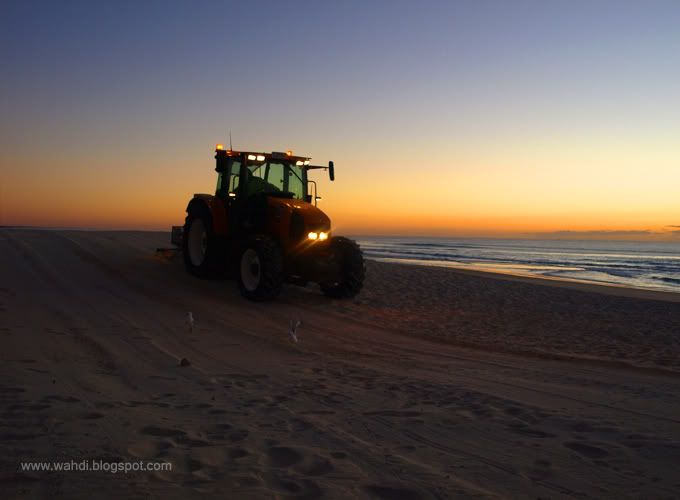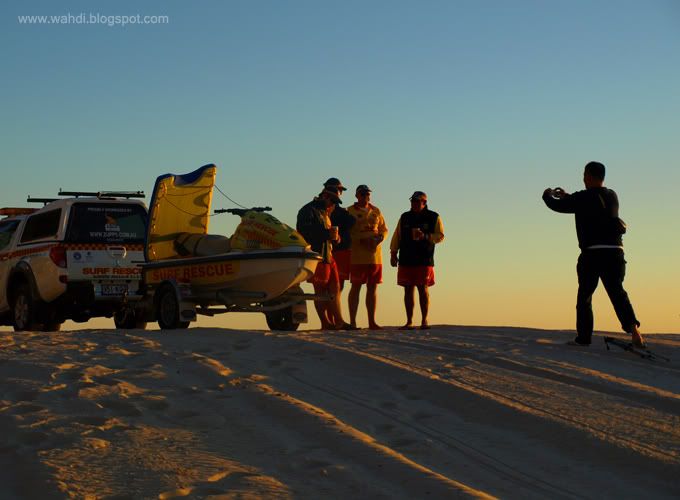 En Arip harrassing some lifeguards to pose for him...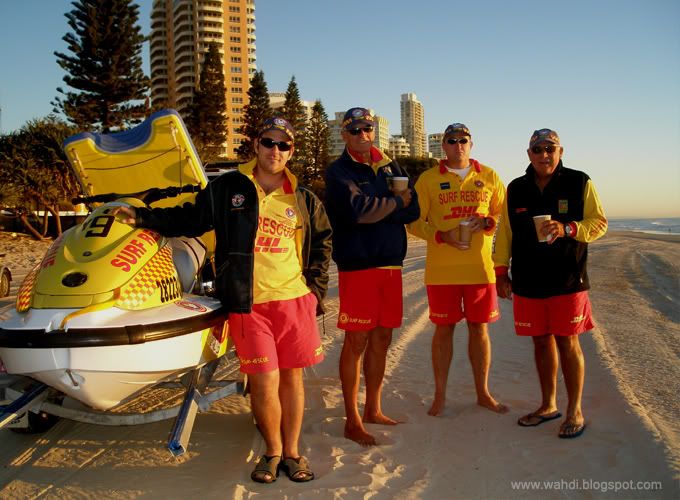 En Arip the true coffee aficionado, always intrigued by people with coffee... They asked En Arip for AUD10 for this shot!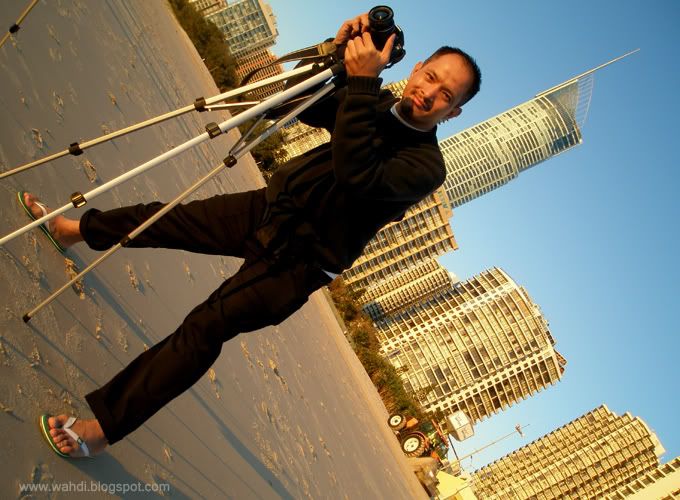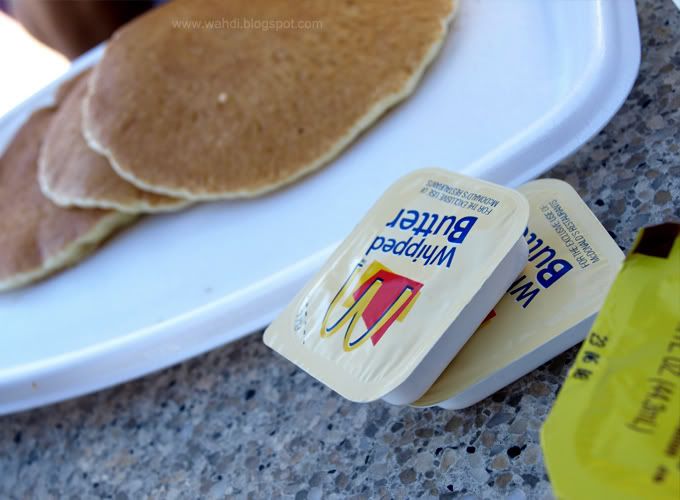 Breakfast at the nearby McCafe...