Flying with Air Asia X
This is my first ever experience flying with Air Asia... En Arip's too... So, we had no idea how the ambiance at the LCCT would be like... We had taken an airport limo to the terminal, four hours ahead of the 8.40 take-off time. And just before leaving the house, I had joked with En Arip, how would it be like if we had reached the airport only to realize that we had left our cameras at home?
And u know what? It actually happened!! Haiyo!!! Luckily, only five minutes in the limo, I had noticed that I had left my DSLR on the TV rack! But En Arip, always double-checking his belongings, had not forgotten his video cam and compact... Haiyoo! We made a quick trip back to get the DSLR camera... Thank God we had not gone too far away!
On reaching the LCCT, wow! It was really busy! We went on to wait for the flight at the Coffee Bean outlet, although we both dislike their drinks... It was made worse, as they had been a scrooge with the air-cond! Of course, they wouldn't want you occupying the seats too long. If the place was cool and comfy, people would take their nap there, right? Hehehe...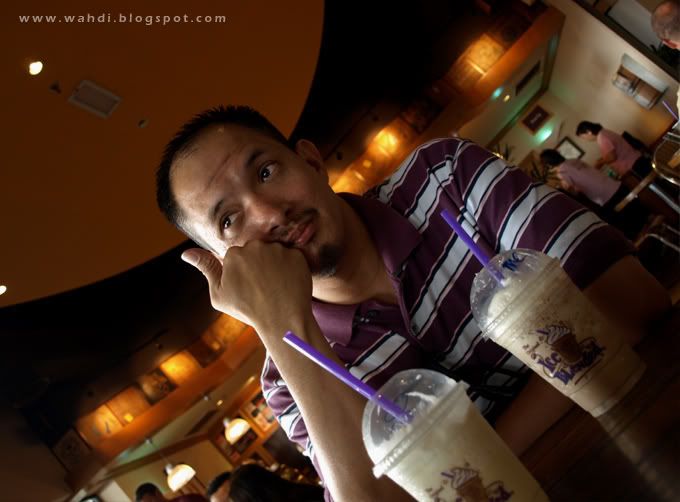 Sweating from the heat...


We had to kill time by playing with our cameras... And the following pics are the outcome of our boredom...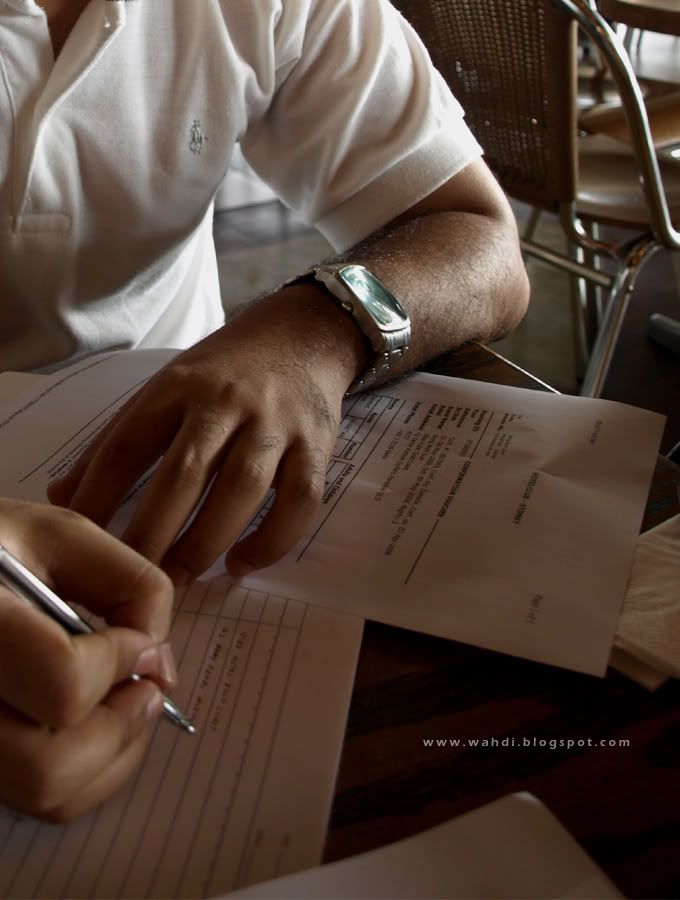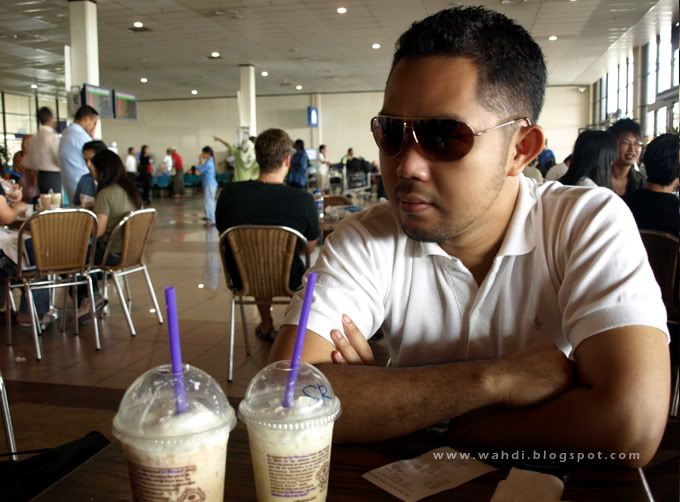 We waited there for an hour, and when the heat really got onto us, we left and took a stroll around the LCCT. And suddenly, we saw the following banner which startled us!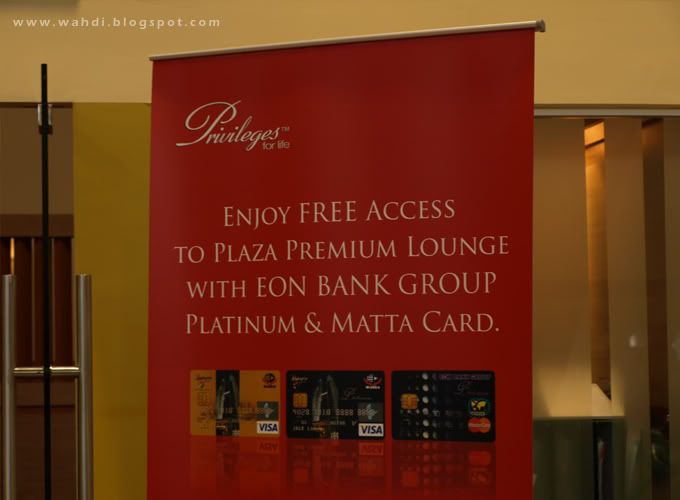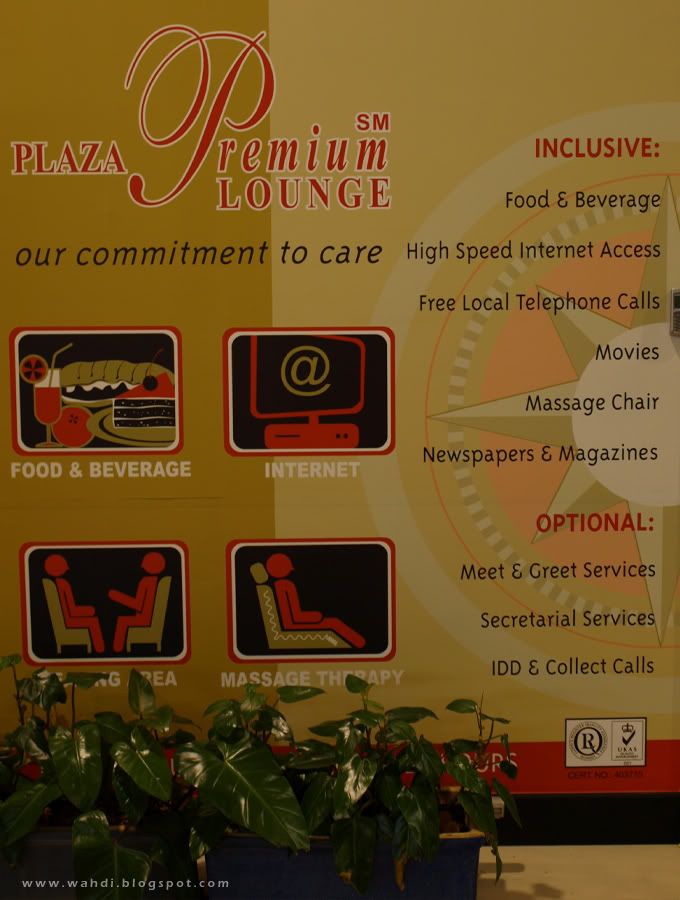 If we had known that the LCCT has this lounge, we would've headed straight to it...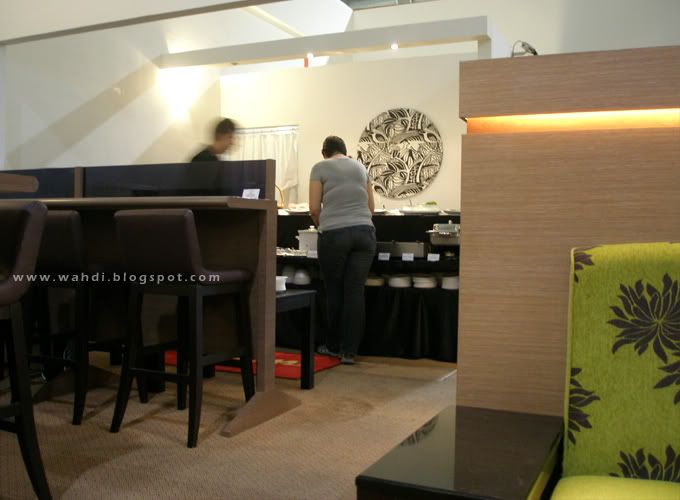 This is the dining lounge, with their free buffet spread. The variety offered was not too bad! Quite nice actually, with chicken porridge!~ But most importantly, the air-cond was a blast!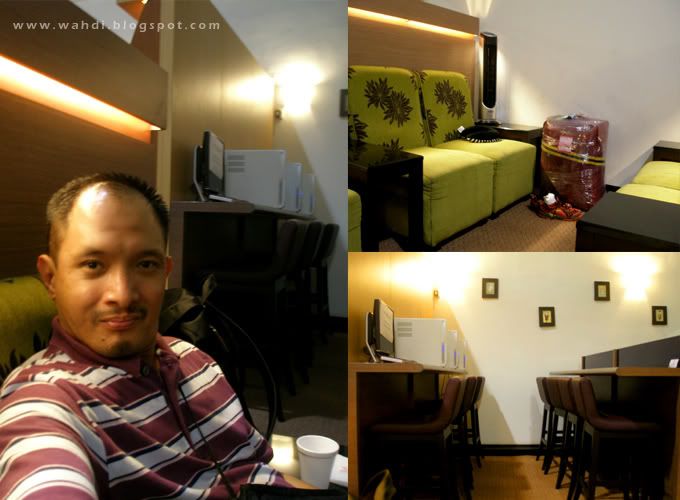 That was really worth it, heheheh... We had enough time to go online, read some magazines, eat, drink, relax... It was so relaxing that we stayed in this lounge till boarding time. The luggage in the top right pic wasn't mine, ok! ;)



And so, our journey begins... Air Asia X took off right on time, and I must say that all their cabin crew were very nice and cheerful. What is there to do, except sleeping! The seat was quite comfortable... I thought it would be really narrow and hard, but it was far from that! After about six hours into the flight, we woke up to En Arip's alarm... And just after our subuh prayers, I just had to snap a few pics of the glorious sun rise!!! The view was breathtaking... so picture-perfect, like a real painting!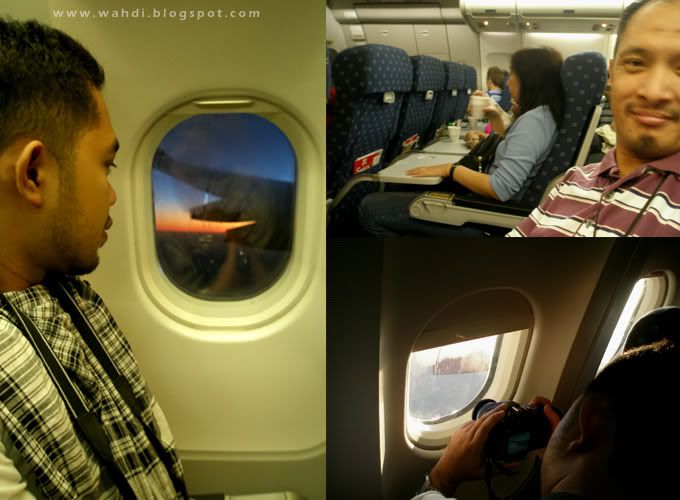 I went on a photo spree of the sun rise, till we touched down at the Coolangatta Airport... I spent time chatting with En Arip, mostly on what we were going to do after checking in at the hotel... The following are the pics taken in flight: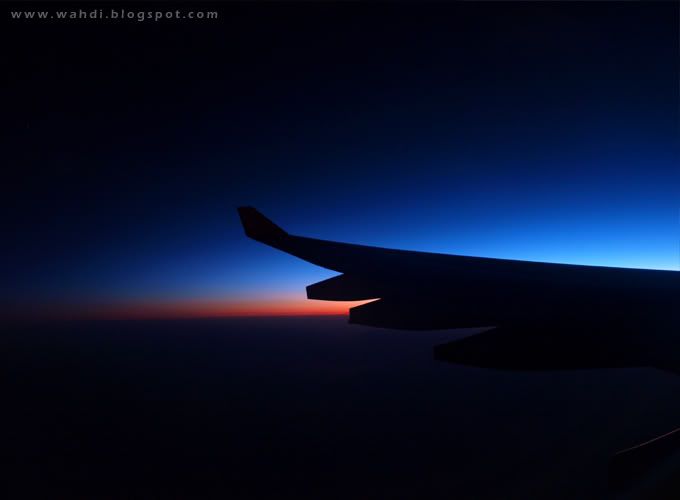 The beginning of the sunrise...


The sun revealing itself...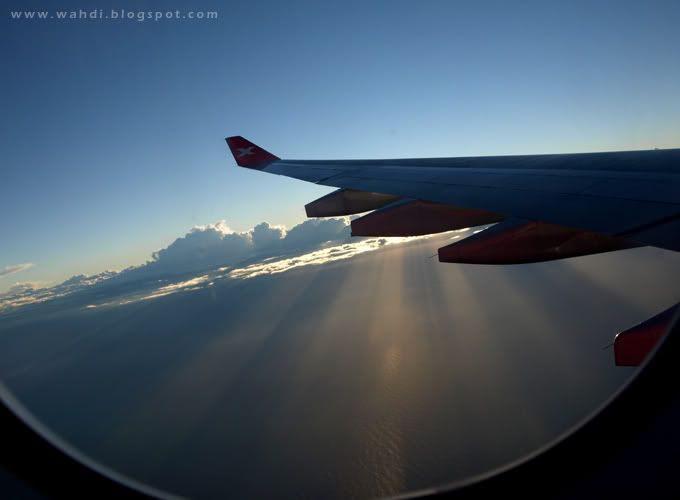 Oh, I just luv the ray!


And the clouds, too...


First glimpse of Gold Coast!


Look at the beach!


A few minutes before touch down...


We have arrived!


So far, I give Air Asia 4 stars out of 5. Everything went smoothly and on schedule. And their exotic-looking stewardesses were so nice! My presumption was really wayyyy off!
U guys can view my Air Asia X wing series by simply visiting
my Flickr Album here