Cavill Avenue
I luv Cavill Avenue! Everything I needed was easily within reach just across the main road from our hotel... It's a great place to relax in, or to do your shopping! But it wasn't as happening as it used to be - they had lost thier very own identity to all the redevelopment going on... but it was still o.k!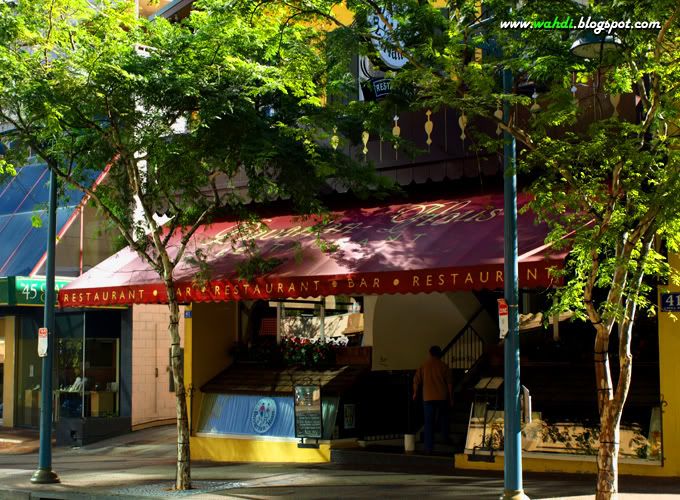 I like the pasta here...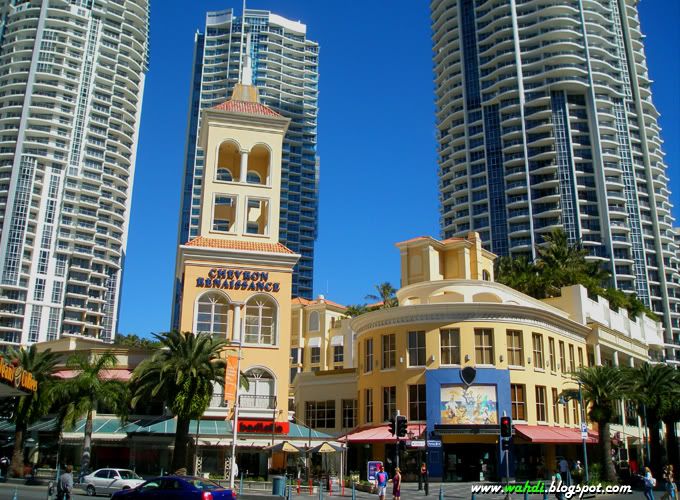 Classic facade of the Chevron Renaissance twin towers. This mall leads to a nice courtyard full of cafes, bars and eateries...




Healthy palms lining the streets... I soooo remember Miami Beach here!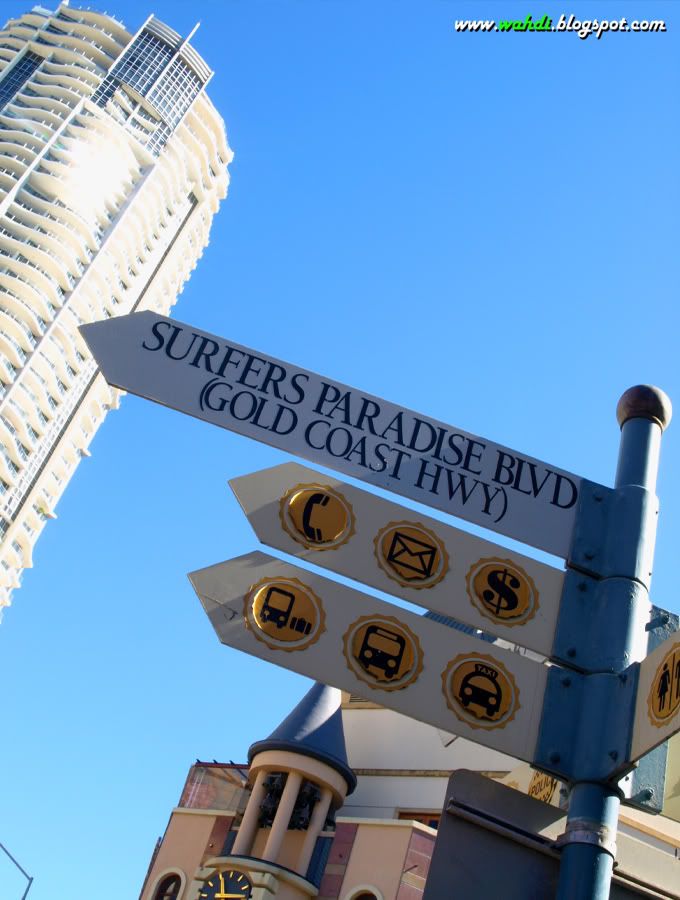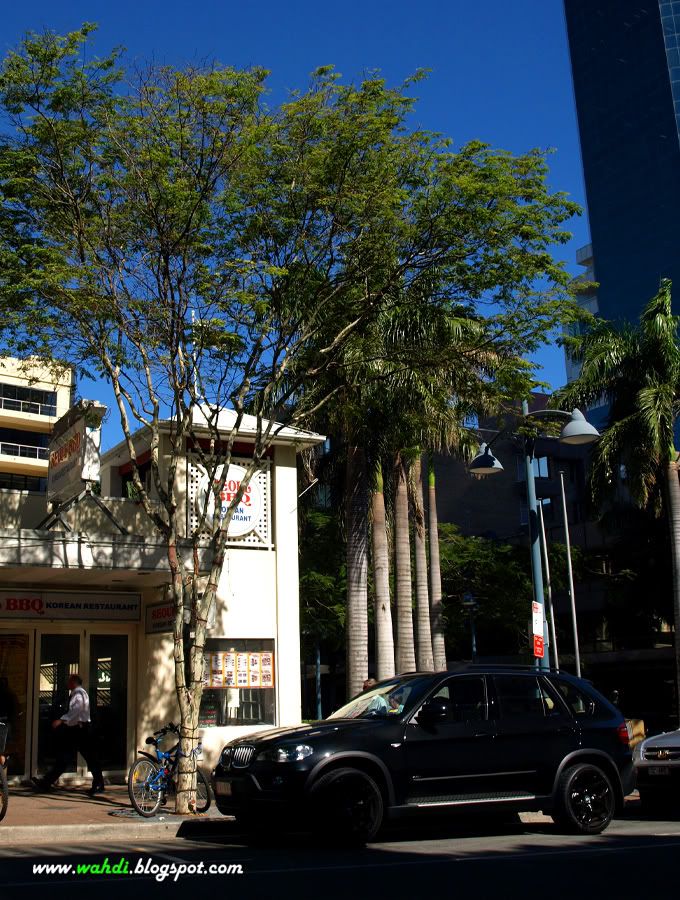 Fast-paced world but a laid-back lifestyle... that's what I like about Gold Coast.




This gigantic sign was visible even from our room!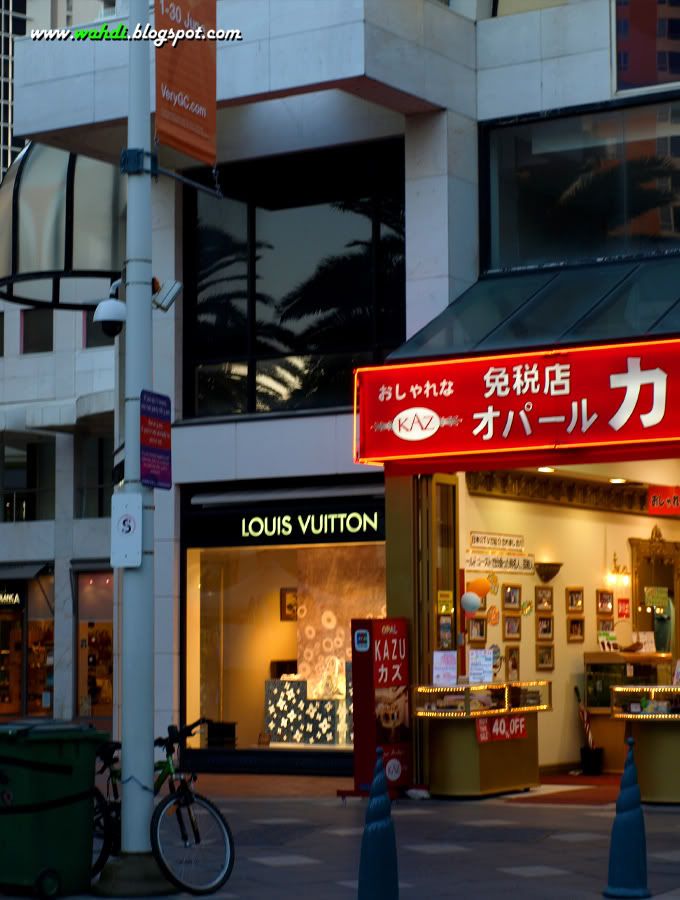 LV taraf2 kedai runcit je... heheh




Shopping paradise... U name it, they have it! Duty-free shopping!




En Arip's favourite spot, the Chevron Renaissance courtyard.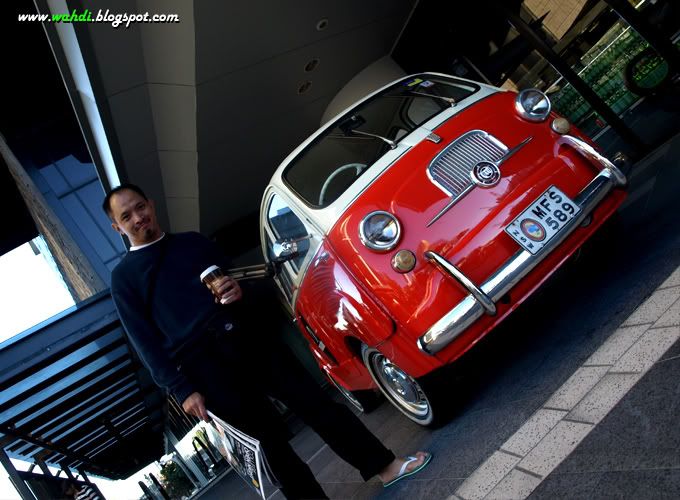 Vintage meets vintage...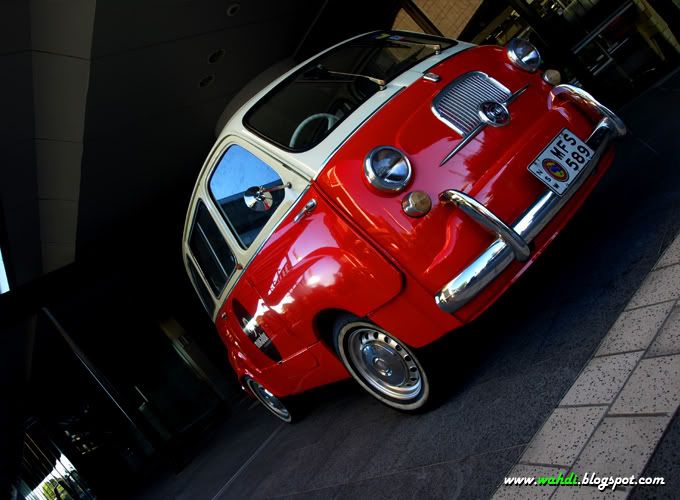 A Fiat 600!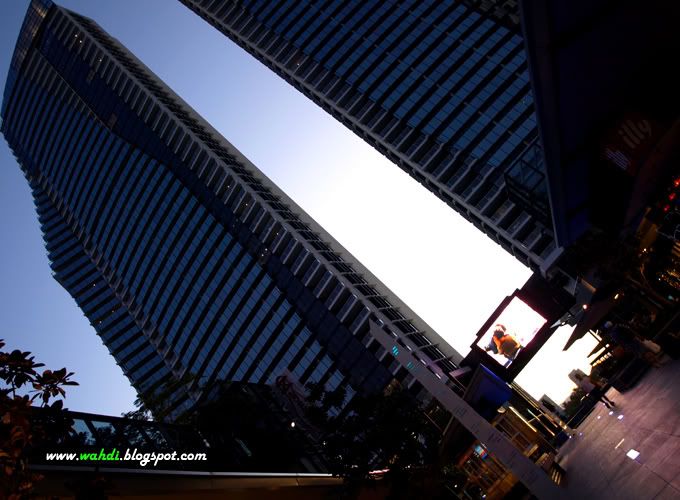 Chevron Renaissance twin towers at sunset...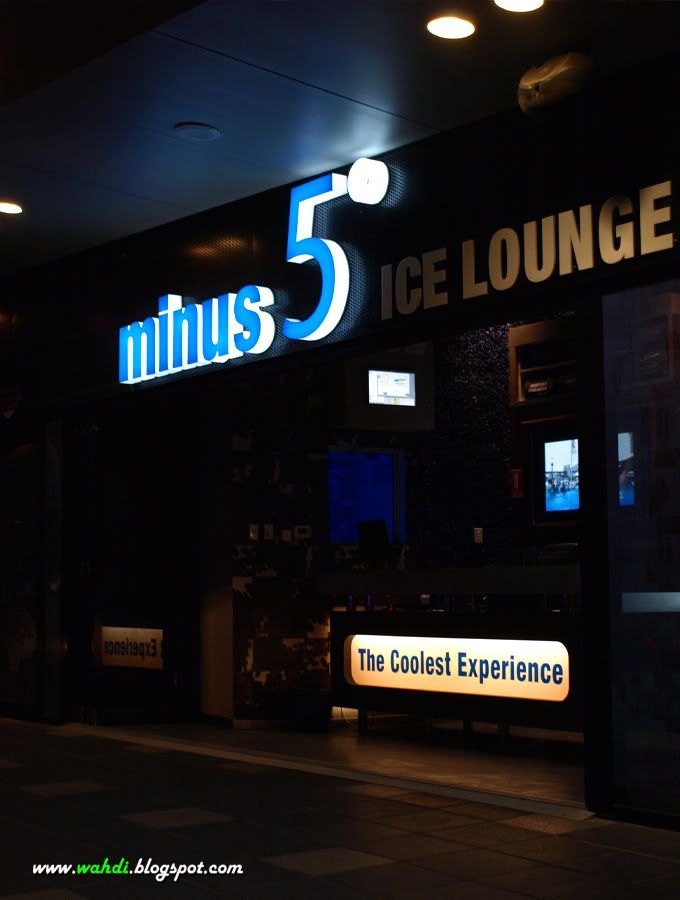 No thanks... It was cold enough outside...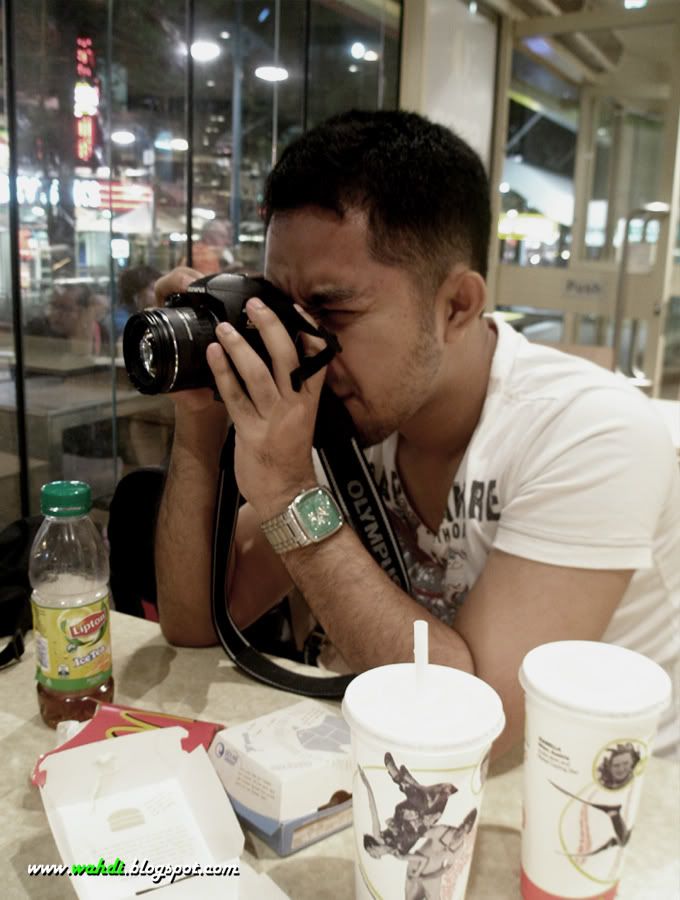 At McD's... I was people-watching, and taking some shots of them...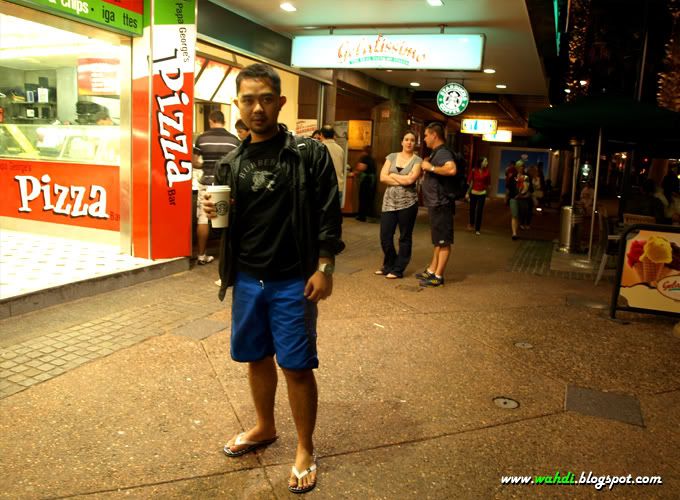 Something familiar to warm my palm...




En Arip's new shades... Now you see what an overdose of coffee can do to him.


Zarraffa's Cafe was En Arip's must-have every night. We stop by here every evening on the way back to the hotel... Too bad their outlet in Sydney was just too way out of town, at Warringah Mall, near Balgowlah...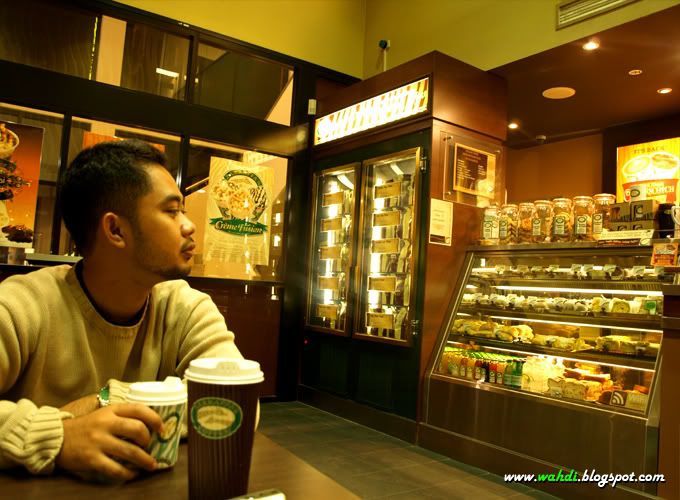 Checking out the pastry bar...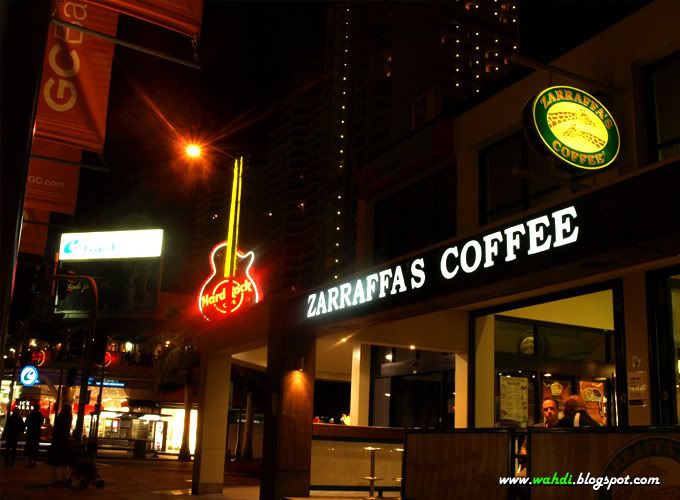 Hard Rock Cafe versus Hard Core Coffee...