New Toys
I bought myself a new toy last night... and am so happy with it ;)
Photography is another passion that I have been blessed with. In fact, I studied photography as apart of my degree in Arts, and it has helped me a lot!
But hey, over the years, I have forgotten the technicalities! Yeah, I was very good at using a SLR those days... and I need to brush up on it now...
En Arip also bought himself one! And as usual, it has to be the same model! Do I need to say that as usual, we had bought them "accidentally"? LOL.

Here are our new toys... We were thinking of getting the Canon 40D but I didn't like its size so we finally decided to get these Olympus 510s.

After charging the battery as required, we went to the 24-hour Old Town Cafe in Cyberjaya for supper, at 2am! And after that, we proceeded to Putrajaya to try out the toys.

This is the 1st pic ever taken on the new cam. ;) One of the Putrajaya bridges... I need to play around with it to get used to it!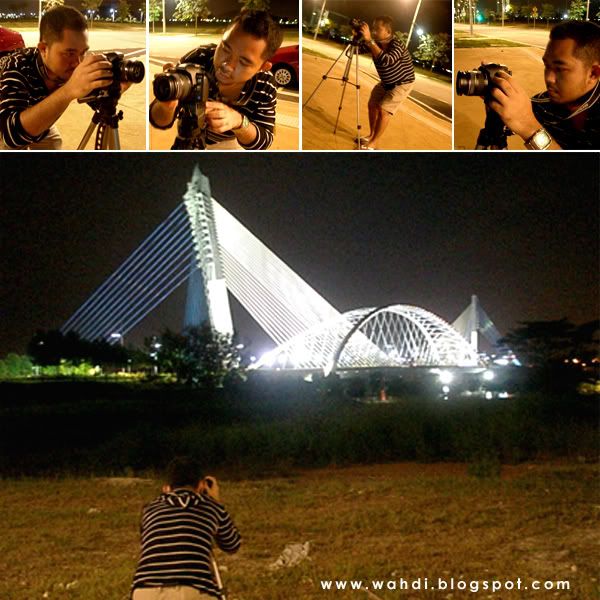 A bright, gargantuan object being photographed at 2 AM... En Arip's last snap using his compact Olympus 810? He said this shot looks like I was photographing a UFO!