En Arip's Photography
En Arip treated me to dinner at my favourite neighbourhood cafe, Pizza Vs Satay.
As usual, while waiting for our order, we played with the camera, snaping here and there..
Here are some shots taken by En Arip. Not bad eh?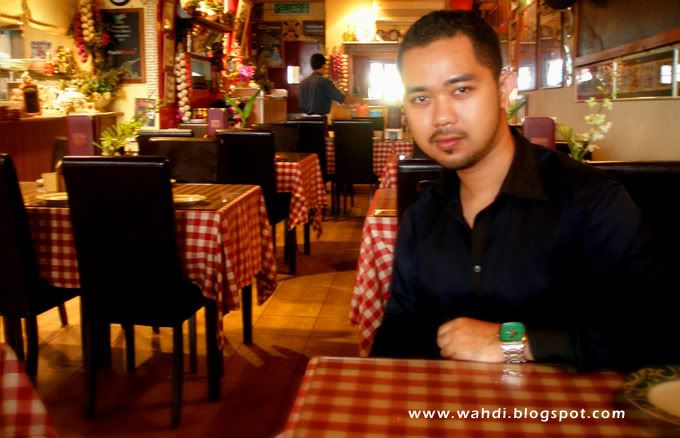 The cafe smells good...

I luv the "busy" decoration...

Fresh orchid at each table...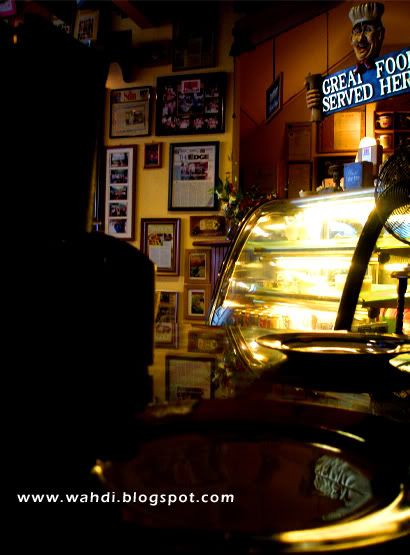 The dessert counter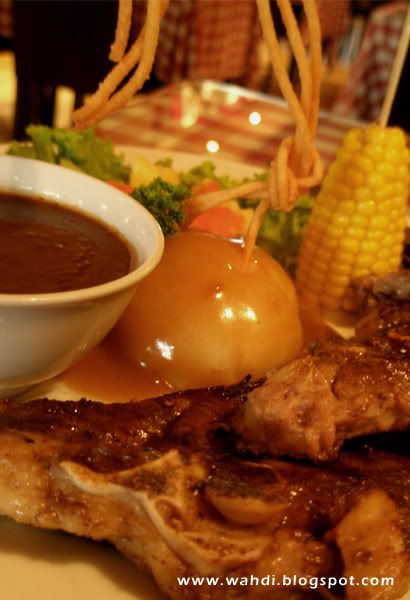 The delicious NZ lamb steak. At MYR17, that's cheap, isn't it!