Wang besar
Went to some distant relatives' houses in SS15 in the morning after tidying up the house... Went there for their Chinese New Year open house... What I luv about visiting open houses every Chinese New Year is, not only are they good hosts, their angpows are always big (as usual), and put them all together, I can get a pair of Tods'hehehe!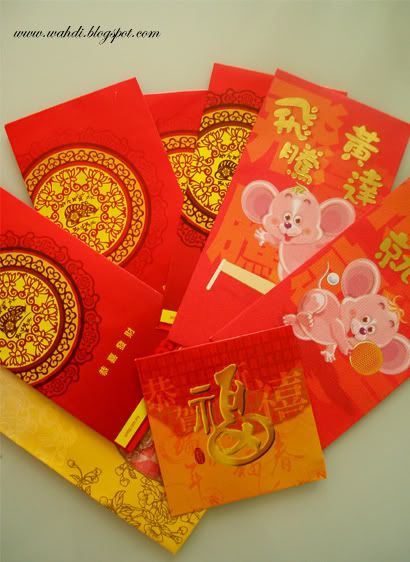 The Ang pows...thnx to my uncles and aunties!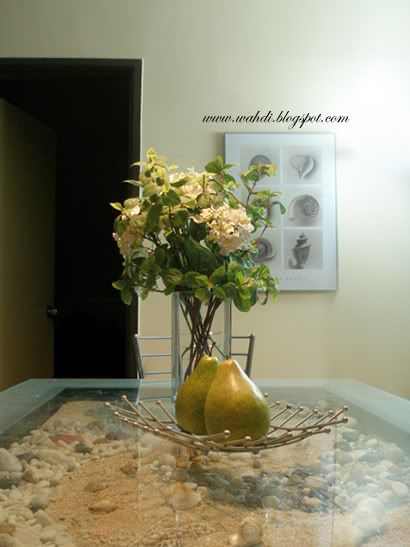 The dining table after being tidied up... The "before" pic is just unpublishable layyy!
Right after the open house, was thinking of watching CJ7, but since I felt rather sleepy, and not wanting to fall asleep in the cinema, I headed home and slept from 2 PM till 6.30 PM *haiyoo puasnya tido petang ;)
Upon getting up, I felt rather hungry... Thank god there was something in the fridge - a tray of hazelnut coffee jelly which I had made yesterday evening while tidying up the house.*iols pun pandai wat jelly2 okeh :P lalalaa
And because I could eat a horse, I had managed to finish half a tray! The other half is for En Arip... sedapnya, ni i tgh reneh buat jelly lagi, perisa tak tahu lagi..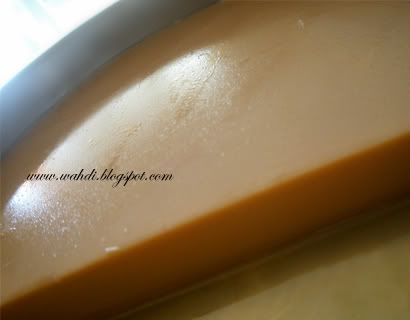 Tinggal separuh tray,ikut nafsu leh habis sorang nih :P
So yummy! I thought of eating the jelly with some hershey chocolate syrup... tapi belek2 dah expired..jadi bancuh lah milo dgn kadar yg pekat dan siramkan kat jelly...sedap gak!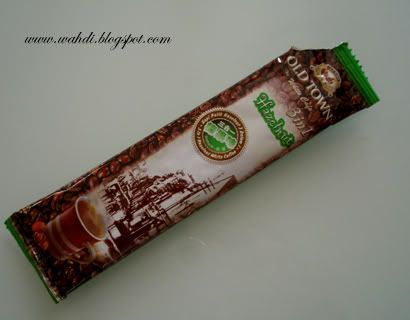 The secret of the jelly? I made it using 2 packets of 3-in-1 Old Town Cafe instant coffee ;)