Sweet memories relived
Went to a location shoot of an Astro OASIS special programme last Sunday nite and the best part was, the location used was at my workplace, "Terra Garden". Although my former employer has moved to a new location, all the forgotten sweet moments suddenly came alive! Heheh... so nice...
The new place is much better, design wise, and offers more, too... But a few remnants of my design were still on display, some still very much in used. I felt so glad!
And this is one of my designs. When I left the company, this design was still in blueprint...
The garden display floor looks much better and more spacious ...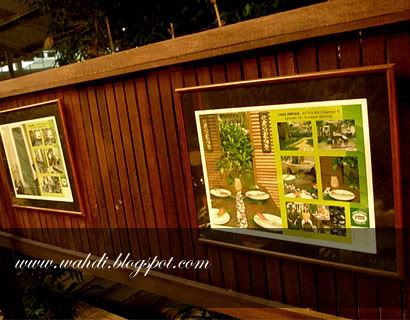 As I walked around the display area, I stumbled upon a framed poster by a wooden wall... There! They had put my pic on display, although I have long left their employ...