Last day at Cherating
Since it rained continuosly the whole day yesterday, we spent the morning in the room watching TV, reading and being busy with our own laptops. In the afternoon, we ventured out to Kuantan town in search of a Starbucks ;) Went back to the resort at night and went to bed early...
As I wasn't happy with the resort's restaurant, we decided to drive toward Kuala Teregngganu in search of breakfast, ending up at a warung by the road... We had nasi dagang and roti canai... Luckily, breakfast was nice, although the nasi dagang did come in too small a portion :P
Waiting for the nasi dagang... it was raining actually...
And before checking out, we had some time to hit the gym at the resort, also a "last kopek" frolic on the beach and ending it with lepaking by the pool before packing up for home... Good bye, Cherating!
Overall, I was satisfied with the place... The only thing I hated was the extended red lights of Kuantan's traffic junctions!!! Haiyoooo!!! They must do something about them!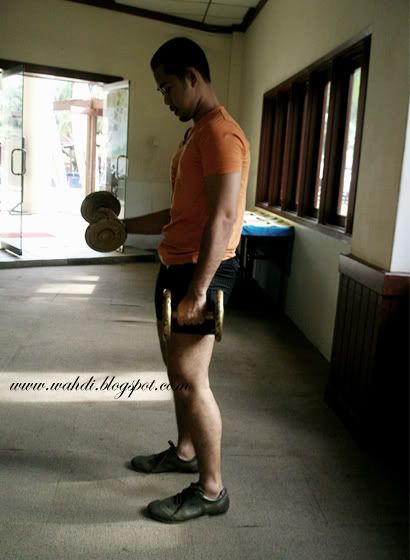 Demonstrating some tips to other visitors... huhuhu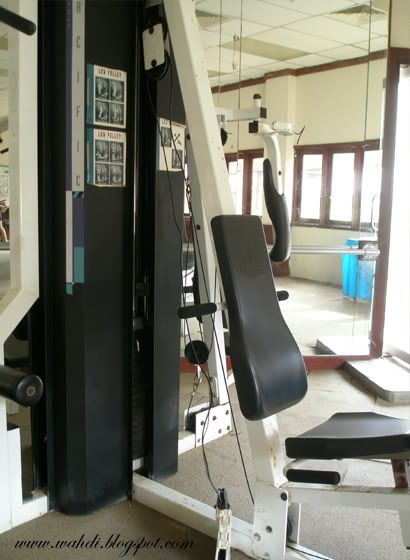 Luckily, they have dumbells, as thier machines were completely kaput!
Another demo, this time in my swimming trunks... LOL
Trying to create fake tatoo using tanning spray... Thought of putting glue on desired parts... hahaha
Yes, Banana Boat with no sunscreen! *Habislah hangus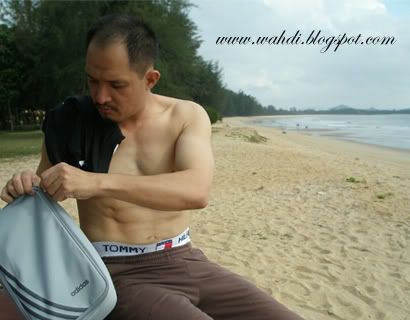 But En Arip was looking for his sunblock spray. *Sorg nak tan sgt, sorg lagi tak nak gelap :P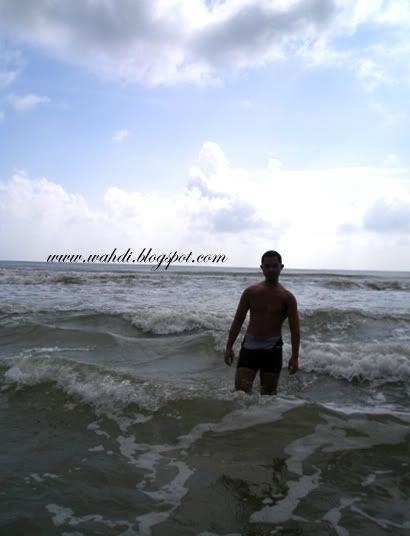 Sun bathing time~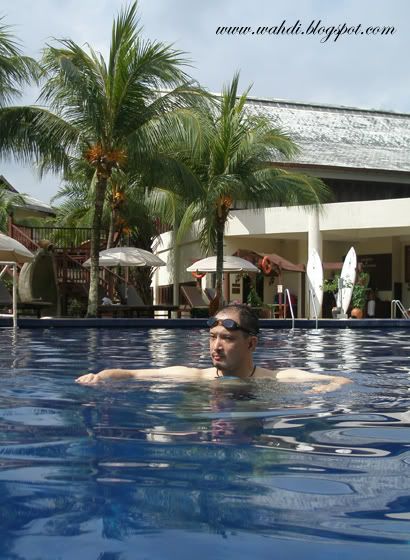 The sky became gloomy... off to the pool then...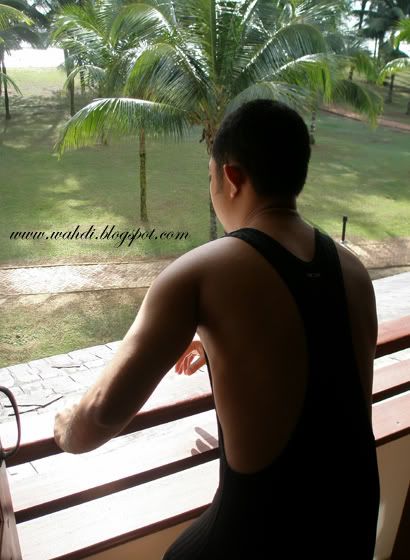 Packing and enjoying the beach view for a last time...
I think I won't come back to this place...hurmm...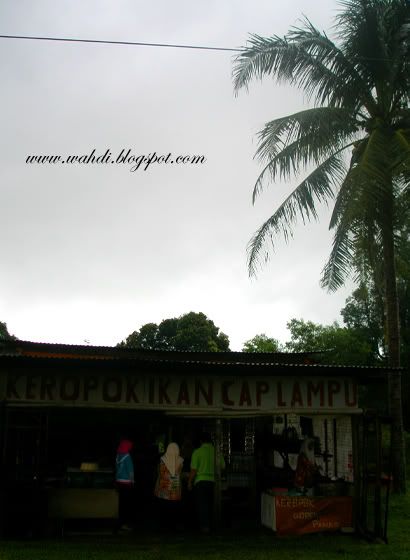 Keropok cap Lampu... The keropok lekor was so nice! Bumped into this stall on the way home...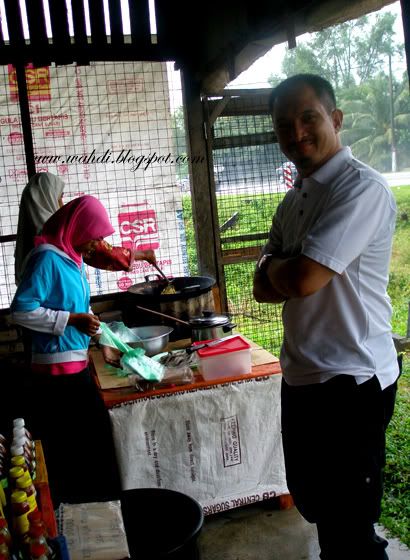 They only fry the keropok lekor once u placed your order... the makcik was so nice to us...
Before reaching home, we made a stop at The Curve... and watched Elizabeth... I luv the movie so much! I give it 3 stars!
Also bought some day curtains and other small stuff at Ikea ... I can still control my shopping temptations ;)
*luv this Valentine's Day passway... Nice!