The five-foot walkway eatery...
Had the best Kuew Tiow and the most marvelous satay just a while ago...
The ambience of this eatery was just so-so, but the food was very dilicious! Compare their satay to Haji Samuri's, this one is much more better! Better still, the price is about the same as Haji Samuri's...
I had beef satay - the meat was so tender, fresh, juicy and u can actually smell the aroma of the various spices... from fennel to lemon grass and such. The kuew tiow was also very good! The cockles were medium-rare on the outside, but a touch more raw in the middle, which was so nice! And where is this place???
Pondok satay
But to enjoy your meal here, you muust be ready to eat by the pedestrian walkway (the kaki lima) as we did below...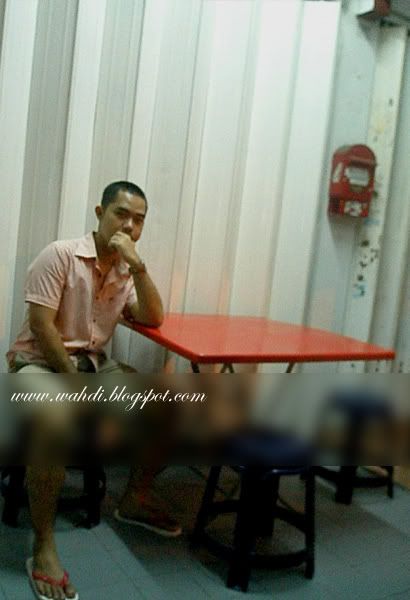 Lucikly, there were no mosquitoes... only a few stray cats which were adorably cute.
Anyway, I got something today from two of my blogger friends - Sue and Malim...
Thnx Sue, for the beautiful shirt from Bali; and thnx Malim, for the Starbucks bearista bears and mugs! And thnx En Arip, for getting the gifts from Su, hehee...