Ermmm...
Went to the neighbourhood mall after work to get my weekly hair cut. Saw this newspaper while paying for my bottle of mineral water at a magazine kiosk.
Front page of the newspaper.
At a glancee, the photofit pics of adik Sharlnie look exactly like what I did in an earlier entry... Some e-mails cointaining my photofits of the lost girl were already in circulation nation-wide since the past one week, and I thank those who took the trouble copying those pics from my blog dan distributed them... And now, this particular newspaper did the same thing, although using thier own edited versions...
There! They are too late! Doing it after a blogger had done so? Right after everyone got the circulated e-mails? Never mind... as long as they care about the issue of child abuse and abduction in the country...
And the newspaper used the same idea on the "lelaki kucing" on the page three of the same edition...
I had a big laugh while reading another article on page 4... They had interviewed Siti Nurhaliza and had asked her whether her popularity has gone down...
Haiyoo... If her popularity had gone down, would they be still bother interviewing her, and gave her a whole page? What an irrelevant and dumb question! If one looks around, one would still find Siti POPULAR!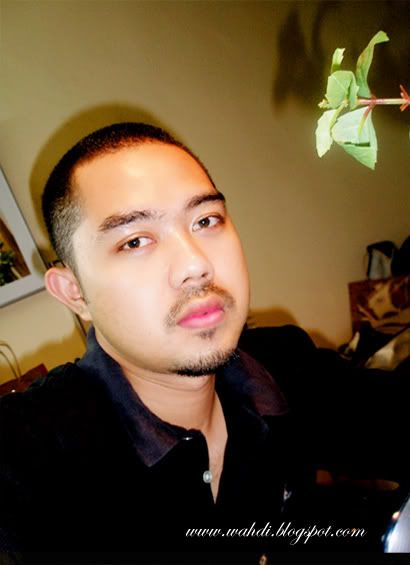 I am actually getting very comfortable with my short hair... But it needs a trim everyweek to stay in shape..ermm