Busy...
I have been freaking busy the past few days, not at work place but at home :)
I'm putting in the finishing touches on the roof skirting design I am working on... The wood carving acts as an accessory to give the house a "Malay castle" look..:) can u imagine that?
So that explains why I have been so busy those few days, and had no time to update my blog...
I've received samples of my carving design just a while ago, so here they are...
The triangle carving..nice? I'll put these carvings along the edge of the roof in a uniform manner...
My work space at home... This is the spot I spend all my time at home to do my designing work..
Saja-saja...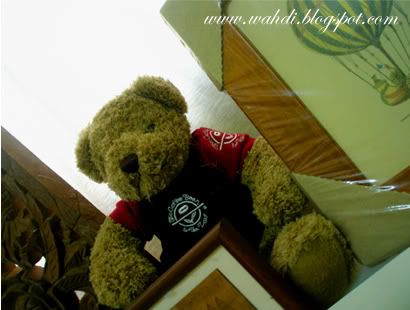 For those new to my blog, I work as a multimedia designer, and I take on some part time jobs as a landscape and interior designer... so those who are looking for pergolas or timber fencing, please let me know, k? *matilah pomote