On Vacation
I'm in Cherating, Kuantan until this weekend... My friends from Down Under are supposed to but they are still stuck in Bangkok. So En Arip is here to replace them. I'm still tired from the long drive and haven't got the time to go to the beach yet. We had reached here at about 6.30PM, after six hours of driving from USJ... Haiyoo the bad traffic jam in Bangsar slowed us down big time!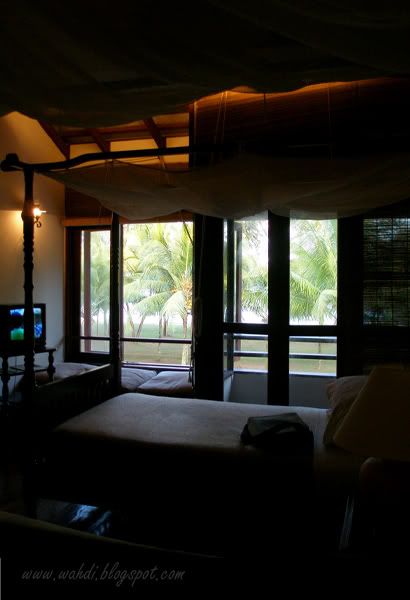 The room: Two single beds facing the sea...
I luv the combination of traditional music and the sound of the sea-breeze...
The sounds have also inspired En Arip to write for his book...
I'm exhausted, and need to sleep early tonite. But someone is still very fresh, since he wasn't the one driving! *pecuttt