Upih
Went to Pavilion today with En Arip. Actually, I've planned to meet my friend Irwan there in the evening, do some shopping and get the "fish massage" therapy, but I've left my handphone at home!!! So, I couldn't contact him...
Walked around with the hope of bumping into him but it didn't work... so I went to watch a movie instead - Alvin and The Chipmunks.

I didn't like the movie at all! When I was a kid, I used to luv watching the cell animation version of it. And I have been so excited to watch the movie version now... But it turned out to be a disappointing one! The plot was too simple and predictable, and it got boringggggg soon after the opening sequence! I ended up sleeping in the cinema, so did En Arip! :P

We had hawker food for dinner at the Pavilion food court, and the most outstanding feature of this stall was that they served their food in a "upih"....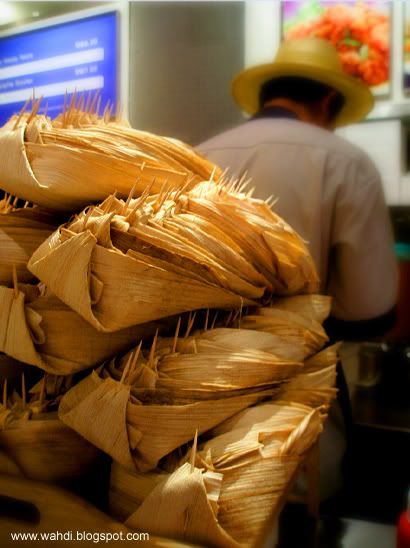 Yes, upih! When I was a kid, my grandma used to luv serving her dishes in upih, since her house was surrounded with "pokok pinang"... but I hated the upih smell, but this one today had no bad smell...



I don't know why I felt so sad watching this uncle cooking...


... and even sadder looking at their solemn expression... Haiyoo!!! What an emotional day!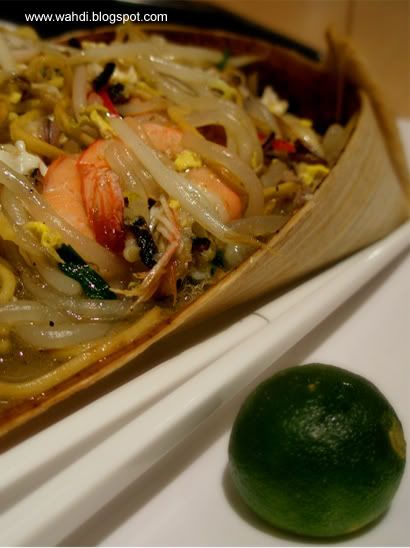 But their prawn mee was so deliciousss!!!


The oyster omelet was delicious, too! So nice!