A Fun-filled Nite!
I'm now at Starbucks USJ Taipan, having my coffee and doing my work, and they are having a party to celebrate Xmas... so I took part only in the games!
Damn! It's proven! I don't have any luck in lucky draws! I had never, ever won any in my whole life :P And tonite, again, I didn't win any! For 2 rounds! Damn!
And En Arip? Haiyooooooo very the makan hati one.. He won all the games that we participated in! From lucky draw to treasure hunt, semua sapu bersih! *sentap
The tanned and clean shaven Santa Claus of the nite!!



Got a free Starbux goodies bag!! yeay~ Thnx Santa!



Trying the lucky draw, and the result?? I am a born loser!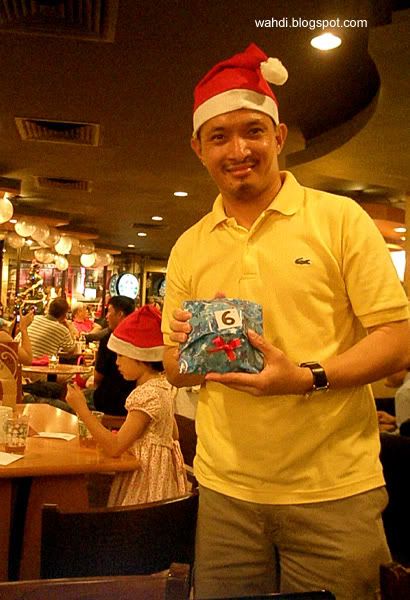 And the winner is En Arip!



En Arip in the treasure hunt...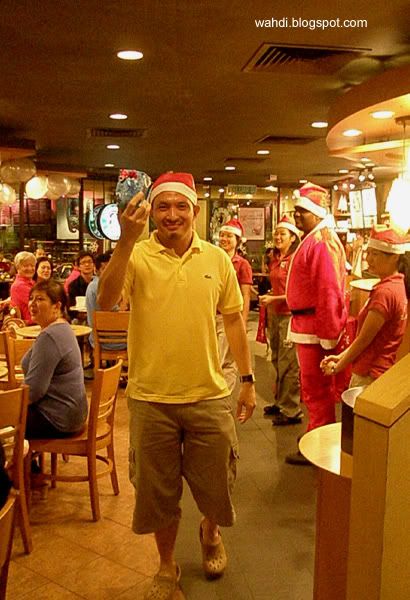 And he won again!!!! haiyoooo



The secret of his success? GOT A FEW ANSWERS FROM THE NET! Cheating!! opsss!!!


The big winner!!! Again, En Arip is the winner of the last round of lucky draw! Haiyooooo!! Congrats, En Arip!! *tumpang happy sebenarnya!



Me? Loser again leyyyyyyyyyyy! *habislah kalau my mum nampak I pakai topi Xmas ;)



Tumpang pose2 ambik gambar ngan hadiah En Arip aje lah~


Free supper too!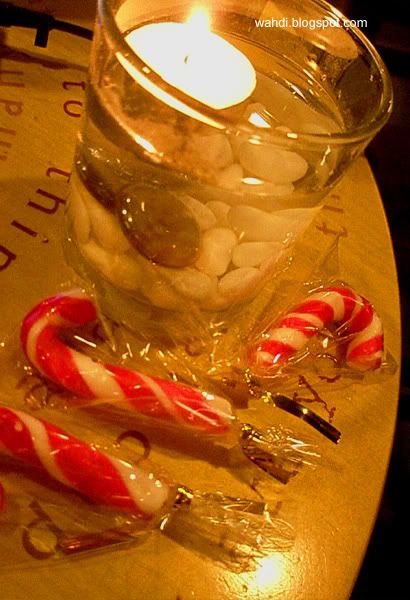 Thnx Sbux, for the fun nite!! *Thnx 4 the candies too...


********************************************

Latest Update! FINALLY!!! I finally won something! hahahaha
The party is still going on, and the barista announced there is a sticker underneath few selected seats! Only those lucky few will get special prizes! And yeah!!! This time, luck was on my side~~~hehehe


Thnx~~~


Finally won something!!!