Ordinary weekend...
Stayed the whole of Saturday at home doing the laundry and housekeeping, since En Arip had to work on that day, so I didn't have a friend to hang out with... furthermore, that happened to be the 4th day of my puasa 6... so, it would be better to just stay at home...
Sunday was quiet productive; didn't sleep after subuh prayers, and headed straight to McD's for breakfast before hitting the gym... Spent almost 3 hours at the gym to work out and relaxing in the sauna and steam room... Lunch was at a Kelantanese restraunt near the gym.
Then, we went to KLCC after zuhur, to get the replacement RHB ATM card... My new employer had banked-in my salary almost a week ago into my RHB account. But I had lost the ATM card, and misplaced the savings account passbook... Luckily, I found the passbook late Saturday evening...
So, we went to KLCC to get the new ATM card, and gave En Arip a treat, from my new pay ;)
Ended the evening in Bukit Bintang...
En Arip with his "masterpiece" ;)
ni o.k lagi...
yg ni? :P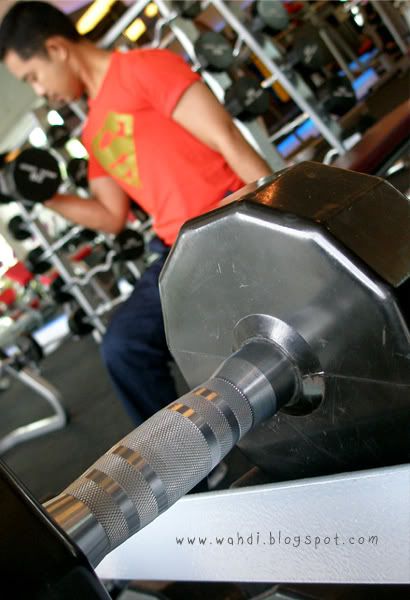 The new ATM card..*Uols, iols punyer Islamic Banking~~
Pesta melahap bermula..
KLCC kul 5 petang...
Again, makan lagi kat pavillion 8 malam...
Paling sedap!
My Favourite green curry...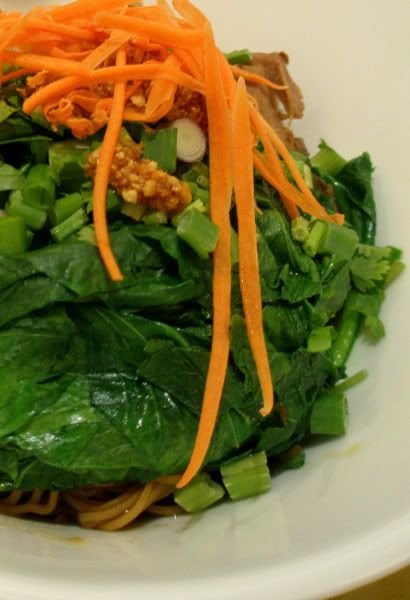 Wantan mee + itik...
Pose2 jacket hitam mcm blog ittew~~~
After the tiring day....