Unmarked bookmark lover
Went to KFC for dinner last night... Poor En Arip; I had forced him to down some KFC, something he doesn't like at all... But look on the bright side: he got to add some addition to his bookmark collection, as KFC is helping to peddle some bookmarks for a hunger relief campaign... But what happened made me so speechless!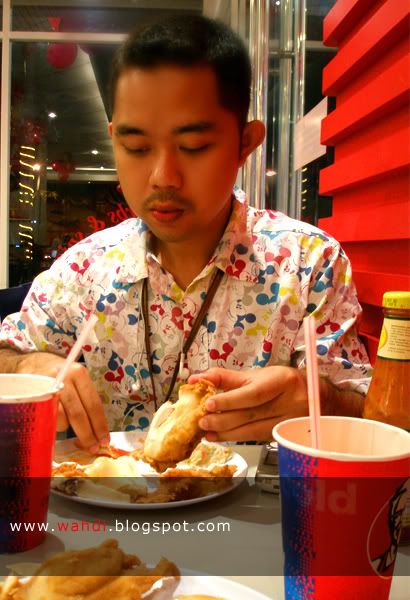 I luv KFC, but En Arip hates it...hehe





En Arip bought three of them.



As we sat down to chow on our KFC, he noticed that one of the bookmarks he had purchased, had some scribblings on it. Fussy as ANY collector can get, En Arip went back to the service counter and asked for a replacement. According to him, he was told that he had (by luck) chanced upon a special card authographed by the country's top singer!

With totally indifferent expression, he said, "So?... Give me a new, unscribbled one." And walked back to the table after getting his replacement card. That, was soooo En Arip!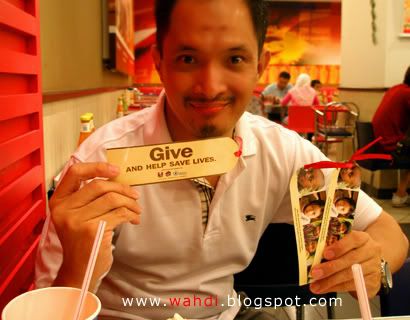 But he got very happy anyhow, over the bookmarks!