"Puasa-6" Day 2...
I'm still in fasting mode, for 'puasa 6' and today is just my 2nd day...
Had managed to get the birthday cake for En Arip last evening after work as I had promised... and it was straight to the gym after that...
Sahur this morning was at a Mamak restaurant in USJ9... and now I am feeling so sleepy in the office ... zzzz zzzz zzzzzz
Bought the cake in Taipan...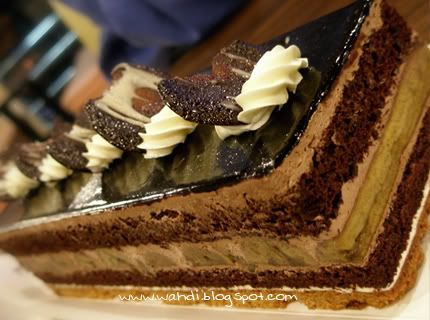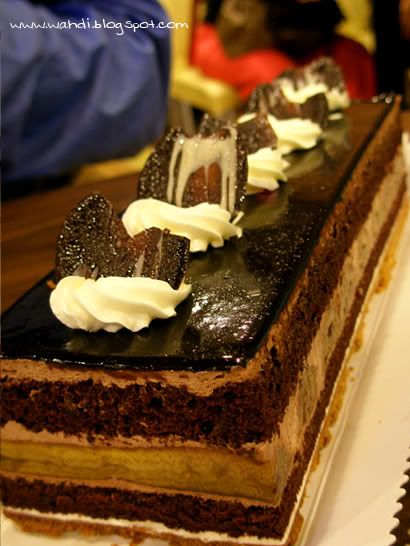 The yummylicious banana cake~ we couldn't finish the cake and I had brought it home..