My 27th birthday!
Today, I am celebrating my 27th birthday... Time moves so fast... Me, in my heart, I feel like I'm still 25 years old ;) As usual, there will be no cutting of birthday cake, since it's not a tradition to do so in my family... and no, I have never, ever blowed any candles ;)
Birthday boy.. Boy kah??? :P


I am still on a long holiday... It allows me to do a lot of things... and a lot of abandoned things have been settled since ;)

Today, I baked some cookies in the morning... was thinking of baking Almond London, but hey, after more than 13 years eating Almond London, I've decided to create my own version of Almond London... where the almond nut is on the top of the cookies! So I call it Almond Wahdi, can ah?? :P



Not done yet...




Introducing Almond Wahdi, LOL




Inside of it, there is chocolate chip and hazel nut, occay!




A plate specially for my neighbour...


Since today is my birthday, En Arip bought me dinner last night at the Rain Noodle House in Pavillion. I was so exited to see Rain Noodle House operating again! I really like Rain Noodle House, and previously, they were located in Suria KLCC, in the very spot occupied by Little Penang Cafe now... Luv their green curry laksa so much! I am so happy that they are back!

I bumped into a blogger friend in Pavillion, Rush Murad and his friend after dinner... Nice to see u, Rush...

And the best thing is, En Arip found the halal version of our favourite "daging salai", right in Pavillion! ... and the daging salai became the special item for my birthday meal!



Thanks, En Arip for the birthday gift... luv the watch and cufflinks soooo much ;)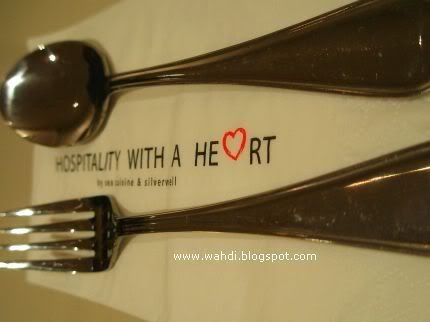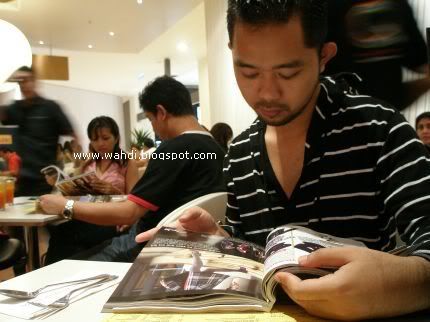 Waiting for berbuka time...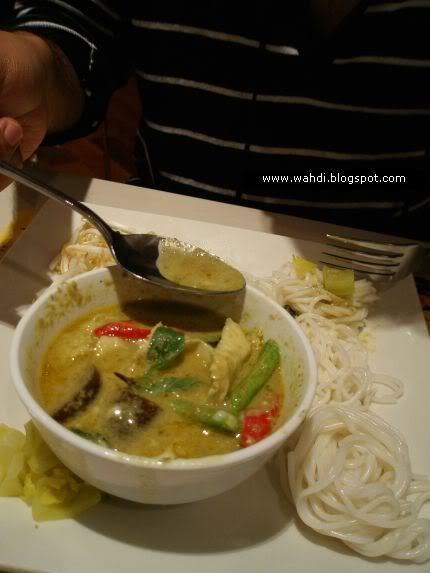 My Favourite Thai Green Curry Laksa...




Daging salai...yummyyy~~~




Original chicken flavour. For those who have never tried the daging salai, u can get them at RM75 per KG at Pavillion.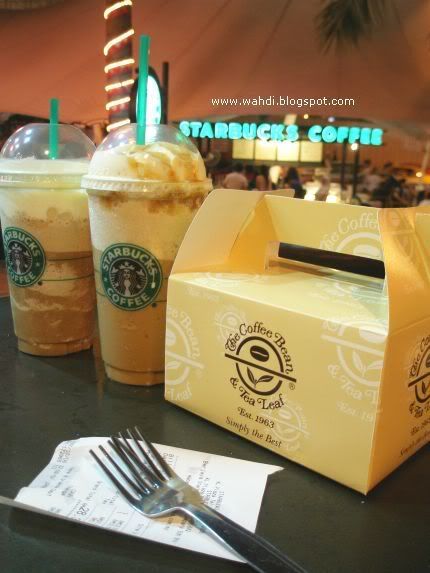 Coffe Beans vs Starbucks... Thanks, En Arip for the cake...




A slice for my birthday....




Time to go home... will go for Hari Raya Shopping tomorrow~ yeay~~~



It has been an evening of free dinner, free after-dinner coffee, a free watch, a pair of free cufflinks... Yeay! Really excited about tomorrow's shopping trip!