El-Cheapo Karaoke
Went to Summit USJ to look at the Lost World Exhibition that is on-going until November 2007. At MYR20 for an adult ticket, that's on the pricey side, since there wasn't much interesting stuff to see... Personally, it has not met my expectations... But, hey, go and see it for yorself! They have a family package, priced at MYR68 for two adults and two kids... I guess, same-gender parents with kids are considered a family unit too OPSSS *matiker?
Pulangkan duitku!


BTW, the el-cheapo Karaoke joint one floor below this exhibition gave us better value for money! At least, I get to enjoy my rendition of the Tan Sri P. Ramlee hari raya song! That song caught the attention of a group of youngsters in the cubicle next door! Hahahaha.... Raya sebulanlah bro!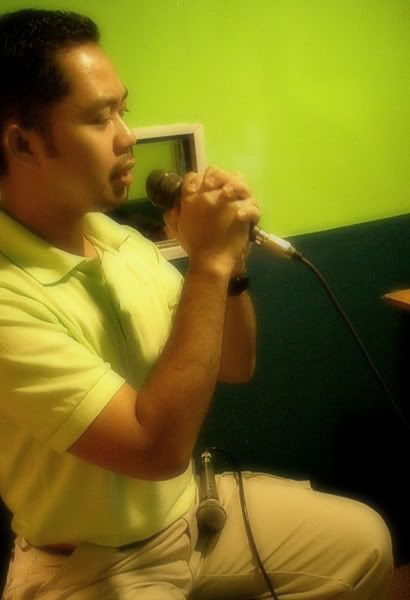 Tudia 2 mics sekali gus!




Menyanyi lagu Hello~




En arip sempat potong rambut kat Mamak dlm summit...




Lipat2...




Tak de keje lah tu...