Jalan-jalan Cari Makan..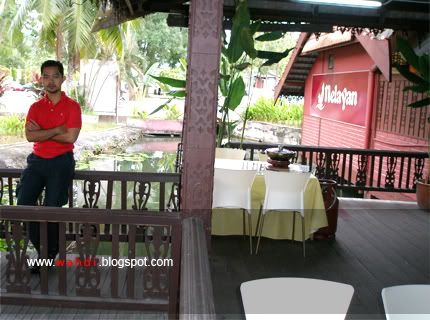 Restoran Nelayan Tasik Titiwangsa...

For buka puasa today, we had planned to do so at Restoran Nelayan, Tasik Titiwangsa, as we were craving for some steamboat there... Unfortunately, the place was fully booked!

*i share the buffet price here so that u guys have an idea if u're looking for buka puasa soon!

Info:
For Restaurant Nelayan, buka puasa buffet for the Malay-style steamboat, the price is RM30++ per-pax; or RM35++ per-pax for the Chinese-cuisine selection.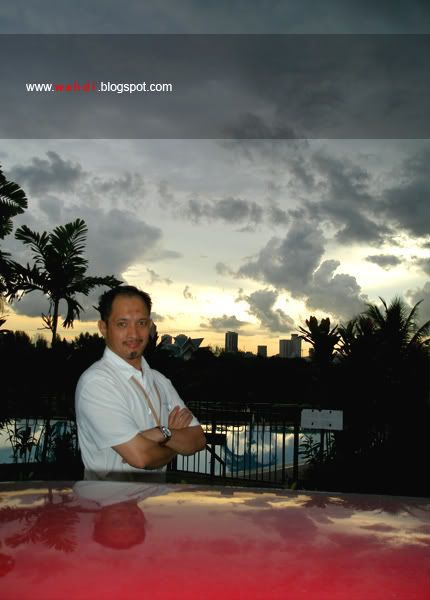 Kelab Golf Polis club house...


We change our plann, and went to the Kelab Golf Polis club house, which is just a few hundred meters from Restoran Nelayan... While browsing through the menu, I found that they were more into "masakan kampung" with ulam2 and traditional Malay dishes, but I was not in the mood of having heavy stuff...

Info:
The price for the buka puasa buffet with 50 types of dishes, was RM28.00++ per-pax.
And this place is open to the public... dining here comes with a nice view!!!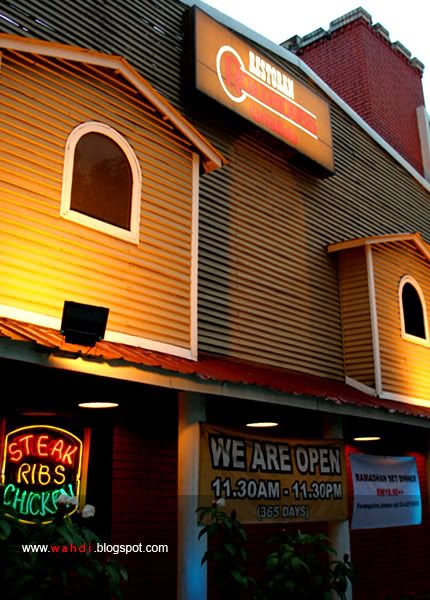 The time was about 6PM when we left the Kelab Golf Polis club house, and En Arip gave me a last suggestion to go to the Roadhouse Grill on Jalan Ampang. I was thinking of going to KLCC, but we finally decided to go to the Roadhouse Grill to avoid the usual KLCC crowd..

Info:
For buka puasa set at the Roadhouse Grill, the price is RM18.90++ per-pax
inclusive of:

-bread
-soup of the day
-main course - selection of :
2 pieces chicken wings + grilled lamb + herb rice + salad
or
dory fillet + grilled ribeye + herb rice + salad
-Coffee or tea...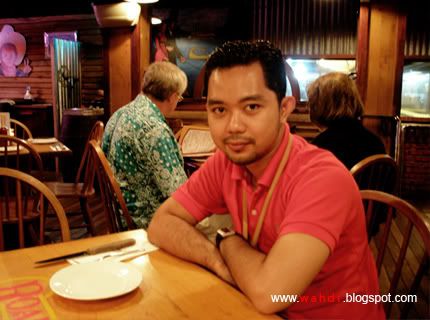 Waiting for the buka puasa...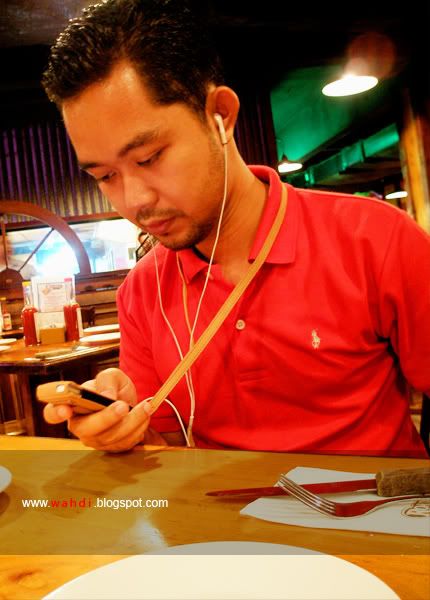 En Arip busy snapping pics while I listened to the nasyids on his i-pod...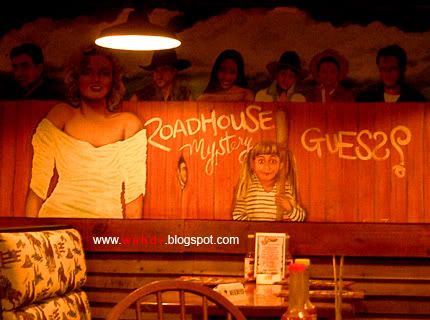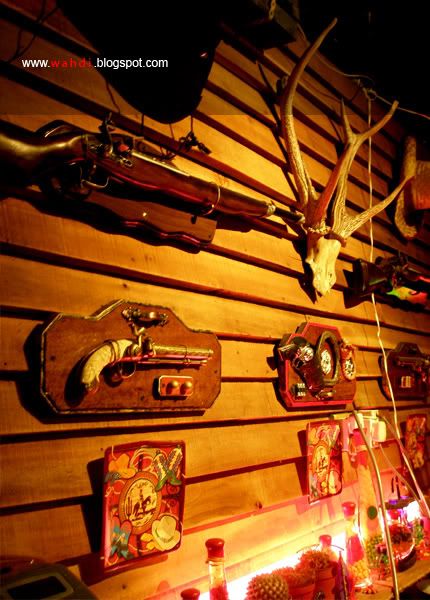 Hot bread...




Additional appertizer: A pair of baked potatoes at RM8.80




Shrimp salad at RM9.80




Soup of the day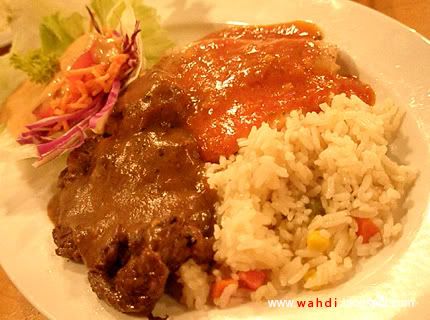 The main course





Heheh... Wait En Arip, just another 5 minutes to go!!



Later, after the berbuka, we managed to perform a quick maghrib prayer at the nearby petrol station. We thought of going straight home after that but we made a pit-stop at KLCC to have some coffee there but ended up with some mini shopping ;) and terawih was done at home....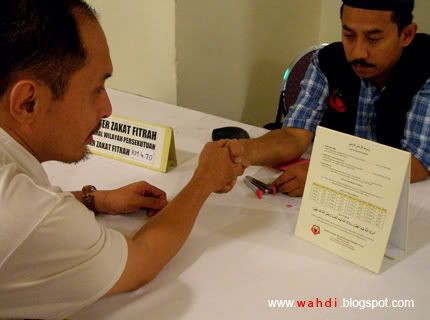 We paid the zakat fitrah..




Checking out the latest items at Oxbow... I might be going to Bali after Hari Raya..insya'allah..




I luv this! Must be nice with a pair of flip-flops and beach pants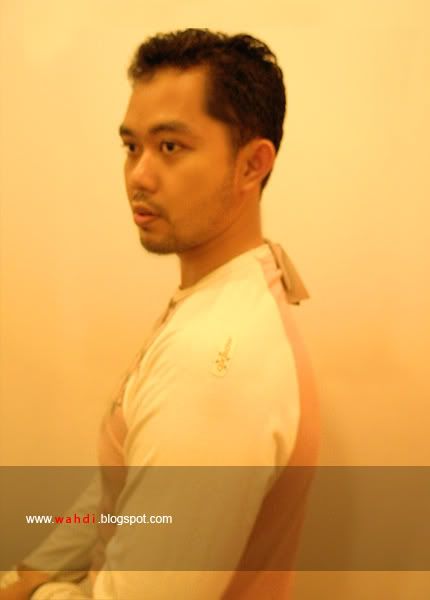 The price was RM298.00 but after discount?? RM49.90!! OMG! They only told me that when I was paying for it! That gave me a big smile!! hehe




We didn't plan to get anything but I ended up buying something. En Arip did, too... Well, this wasn't considered shopping at all! :P




En Arip finally found his new office shoes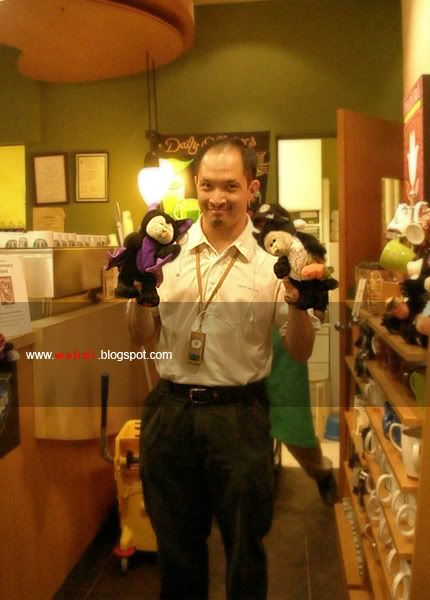 and the latest Starbucks Bearista bears, heheh




2007 Halloween bears from Starbucks..




Coffee-themed fridge magnets




Another new casing for my i-pod too! Luv this so much..*nad~ i beli lagi hehe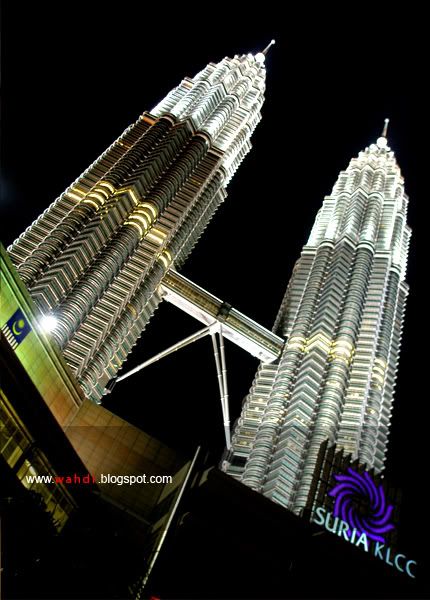 We finally left KLCC past 11PM, after winding down at Starbucks...