Ice Cream Boys
I just got back from my three-day, two-nite vacation to Malacca and Muar... I am so tired now... On the way back to KL, the traffic condition was pretty bad, mainly caused by the heavy rain...
While in Malacca, I spent most of the time with my two nephews, Afif and Aiman... These two super-intelligent boys really entertained me so much!!!
Afif (3 years old) showing me his favourite item on the menu at Dataran Pahlawan's Old Town White Coffee... How did he learn to pick his choice? Coffee culture at THREE years old??? You have to thank En Arip for that!




Afif (left) with his big brother Aiman (7 years old)...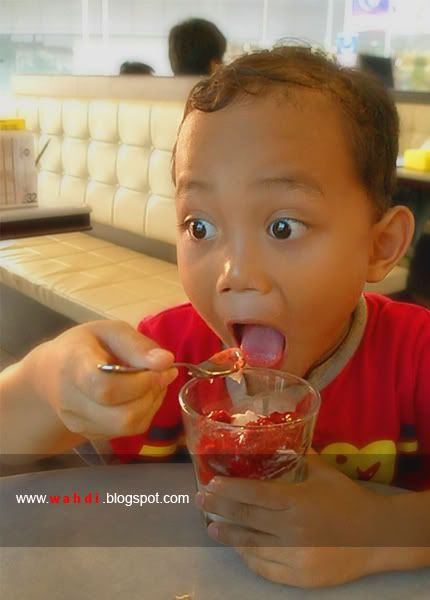 Here is the ice cream boy Afif, with his favourite ice cream...




Luv seeing him enjoy his ice cream...




I'm Done...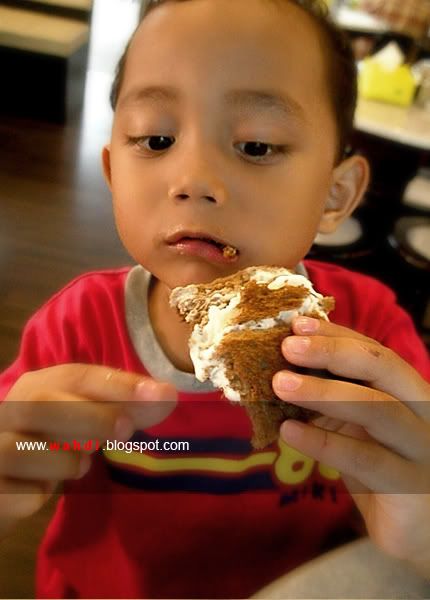 Not yet! Second round... this time, an ice cream toast...




Aiman has been selected by Malacca's education agency to train in artistic gymnastics, and is a junior trainee... He was so excited in sharing his training experience, where he was coached by a Russian gymnast...




Uncle also enjoying the ice cream with the kids... hehehe...