First day at the new office...
Yesterday was my first day at my new job... Thought I would start the job after raya, but the firm really wanted me to start this week. And yesterday, I've joined them...
*no entry makan2 today, nanti orang komplain ;)
It was a busy day yesterday at the new office. And since I'm going back to the architecture and landscape industry, I must quickly pick-up or recall all of those things that have been faded after I switch to working in the multimedia line for few years...
OMG it got me so busy, but i like it so much! Busy with no stress...
My first client is a very famous VVIP couple, both are famous in thier own field, with the wife being an A class celebrity... My task is to upgrade and redesign the existing structures and garden of their mansion to look more interesting before hari raya... I went to the site yesterday and the house is so impressive!
The view through the timber window from my new office room... I luv the green view, with Menara Telekom as its background... Working alone in my own room allows an easy flow of ideas... I get inspired easily!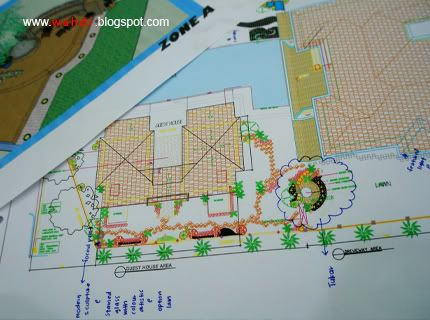 It's goodbye Flash and welcome back to Auto CAD! LOL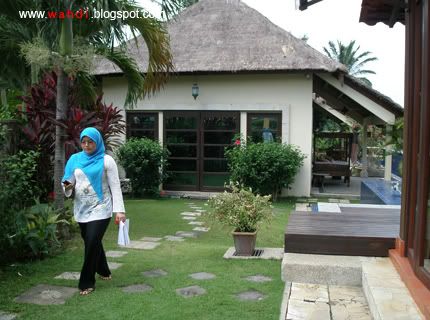 That's my QS-cum-assistant. She helped me a lot on my first day...




Client's house..the 2 buildings on the left are guest houses... I am to create a new roofing...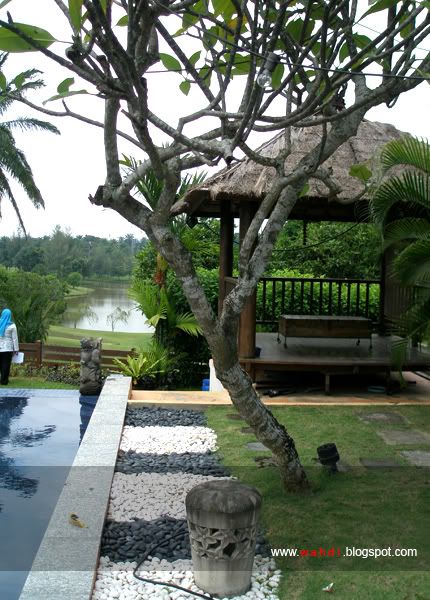 Also to upgrade the whole garden... The wife told me that the wakaf at the corner is her favourite spot...