The Bad, The Ugly and The Thoughtful...



Went to the gym last night. Right after gym, En Arip and I found a new kopitiam near the bank where we had just paid some bills,(the same row with Leo's in USJ taipan).

This kopitiam looked almost the same as Old Town White Coffee. But they have no connection with them at all ! (That's the answer from thier staff , when asked by En Arip)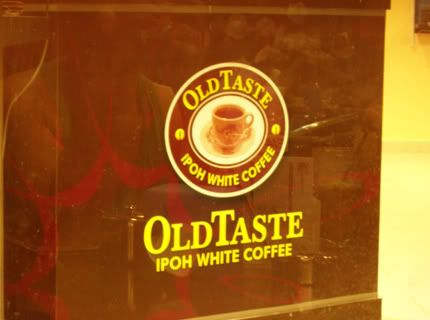 OLD TASTE meh???


You know what happened while we were hanging out there? We had parked the car in front of the cafe, and I noticed a table of 3 people looking at us from the moment I came out from the car until we got seated...

While En Arip and I were looking at the menu, we noticed that the trio were looking at us and laughing.

Not once but more than 3 times and EVERY TIME, so obviously! They looked at me and then laughed loudly!!!

As I had said here so many time, I am usually very respectful of others. I am usually very nice to everyone, no matter who you are... But if anyone treats me badly, no matter who you are, I'd say "lets play the game!"

You know what happened then? They talked again among themselves, and one by one looked at me and laughed AGAIN... What was so funny about me? And what was so GOOD about u guys to laugh at me like that?






Their party was made up of one Indian guy, one Malay lady and one Chinese boy... Yeah, u were very MALAYSIAN! That was very good for you guys! But, to laugh at others like that??? That, made you guys lousy MALAYSIANS!!!

Then, when they looked again at me, u know what I did??


Here's the middle finger! You deserved it!!!!!


Suddenly they turned back to eat quietly, and kept their mouth at their food!
Too bad, they have started it first!! Don't blame me for being rude. If u say u are bitch, I can be a super duper bitch! And if u are nice to me? I can be superbly sweet and nice in return!


* Goodie-bags from a blog reader. Thanks for the ole2 for me and En Arip!



Thank you so much! You are so thoughtful!