Night with 4 moons
Last night, I was in deep slumber but awaken by someone at the bedroom door… It was En Arip pounding heavily at the door…
He woke me up to come with him to the neighbourhood Starbucks… for something he can't wait any longer…
Sleepy me just got up and followed him. On the way, he told me that the barista just called him to let him know that his favourite Starbucks mooncakes are already in town!
Haiyooooo…. No wonder he was so freaking excited to get there! I too, like Starbucks' moon cakes, although not as excited as En Arip. He loves the moon cakes so much that he won't be able to sleep if he didn't get his moon cakes last night!
So, there we were, at the neighbourhood Starbucks at 11.50 PM! Nearly closing time, and enjoying the night with 4 delicious flavours of moon cakes!
I was just yanked out of my bed, and was still in "dream" mode; but somehow still managed to enjoy the moon cakes at 12 midnight!
Nice box, but I still prefer last year's packaging...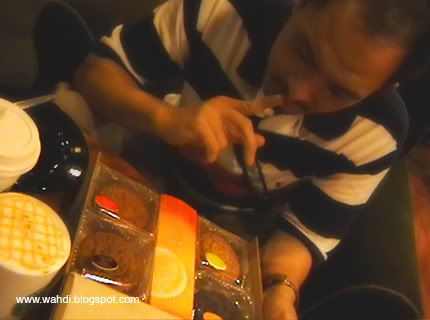 Waa...., so excited! Hehehe...




Nice!




I love this one, cheese flavour..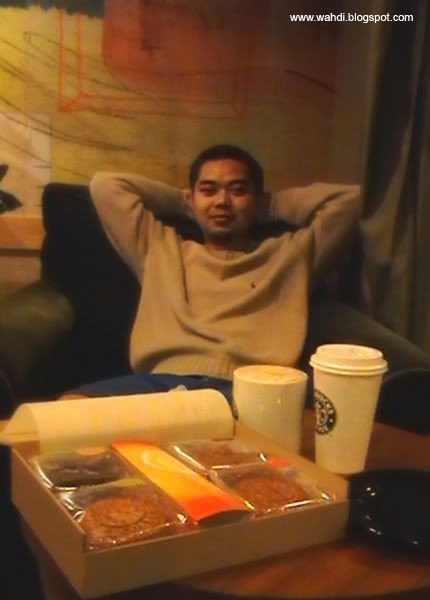 Sleepyhead still not fully waken up, even with a double-shot!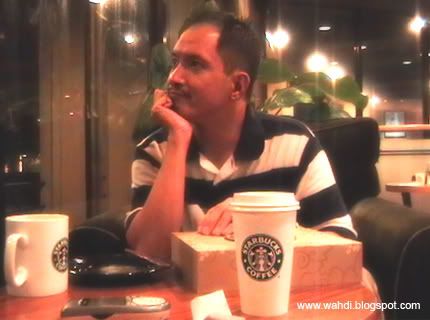 En Arip, looking very satisfied… But he asked me to come again tonight, yeay~


*Sorry for the crappy pics ;)