New routine...
Since I've been placed on-site at a client's office for the next four months beginning today, I am in the midst of adjusting myself to a totally new routine... The new base is on Jalan TAR, between Pertama Complex and Maju Junction. Gosh! Traffic condition at this place in the morning is moronic; and I have to be up at 5.30 AM, leaving home by 6.30 AM!
To avoid the bad traffic, I took the KTM Komuter this morning from its Subang Jaya station at 7.00 AM, and park the grey car in its compound... And my red beauty? It's OK now... I was handed the car on Saturday evening after the repair work, but on the way to KLCC the following morning (Sunday), the air cond was back to being not cold. Back to square one! (Not to mention having spent in excess of MYR 2,000!)
Now, that, really spoiled my mood! I didn't spend MYR 2,000+ for the air cond to fail like that again!
En Arip helped me send the car back to the workshop this morning. And after work today, I went to pick it up... So far, the air cond is behaving good, but they charged me an extra MYR400 for some patch work near the compressor!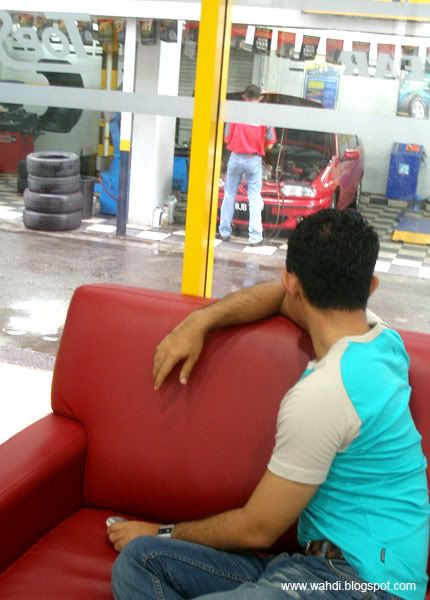 Bayar beribu, masih ada problem..hangin!!!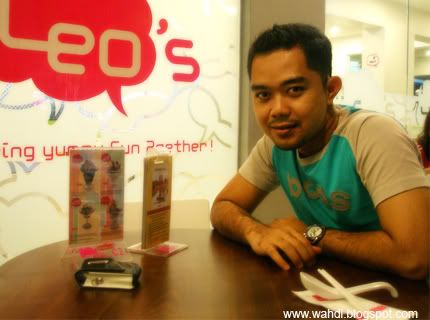 This time around melegakan tension kat LEO'S..i luv the ice cream,asam laksa and the drinks here!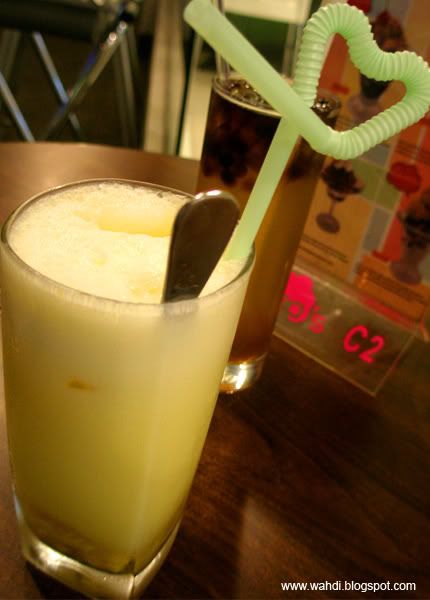 luv the straw...air ni pun sedap..Jus limau belanda+mangga dipotong dadu..yummy!!





En Arip's favourite juice kat LEO'S, i called it air berudu katak hehehe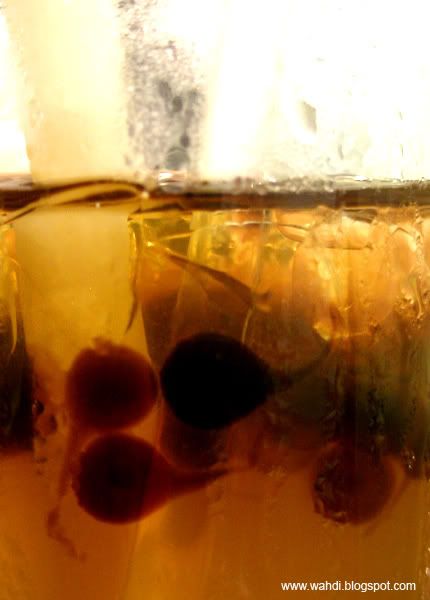 Kan??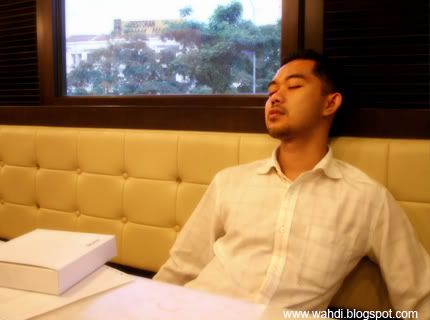 Bukan Pose2 letih dan penat, tapi i mmg betul2 terlelap masa tunggu order sampai. Lepas abis keje tadi, terus gi ambik kereta...dapatlah free CD holder atas meja tu..ceh...