Nervous and Happy!
Nervous because :
I'm not 100% comfortable yet with the new bike...hehehe
Yeah, it was fun riding the bike, but with its clutch being on the left hand side of the handle always confused me thinking that it's the hand break :D
I went out for dinner on the new bike just a while ago, together with En Arip.... Of course, it was so relaxing biking the bike at night :) Anyway, I'm not ready to ride it to work just yet...
Happy because:
My abg sulung (eldest brother) just got a new baby last Friday... Lucky infant! He was born with a nice number, 20 07 2007!
I and En Arip paid baby and family a visit just after work to see Wafri!Eh! His name sounds like my name, Wahdi hehehe....
Yeah I was so excited to go out to dinner on the new bike...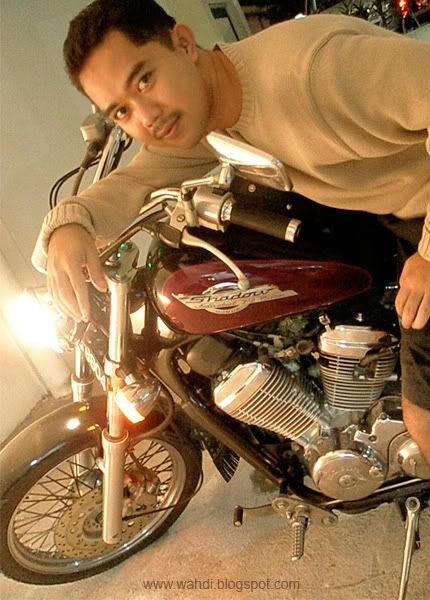 Noir and me ;)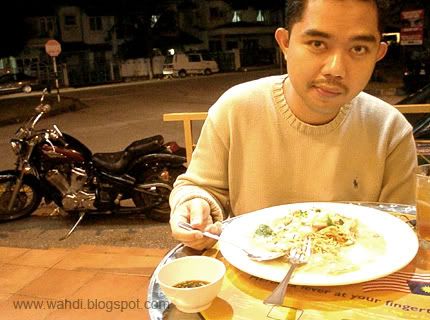 But sad, we made the wrong choice of food! Chatters, USJ4 was not a good idea... the food was just so-so...




Last Friday : Uncle Wahdi couldn't wait to see Baby Wafri, heheee...




En Arip visiting my new workplace on Friday evening... I was really shocked to see he suddenly appear there.. Later, we had dinner and also got some presents from Baby Guess for Baby Wafri... We rushed quickly to the nearest KTM station , took the train, and from the Subang Jaya station, drove our cars to Shah Alam...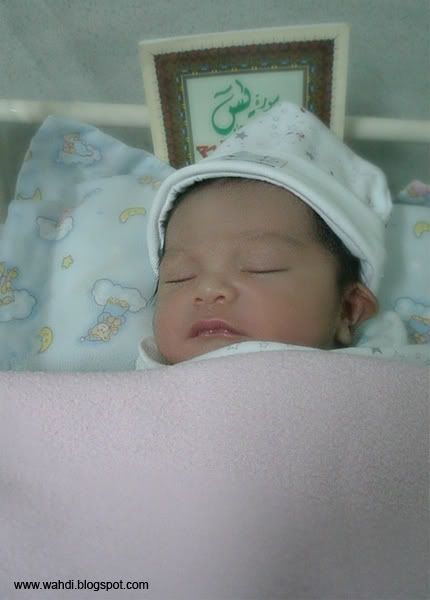 Here is Wafri!!! The 20072007 boy! He was a bundle, at 3.5 kgs...




Awwww... Isn't he so adorable?




I'm not done yet with decorating the fresh water aquarium... I have yet to find the desired pebbles for the base of the tank.. Anyhow, the fishes still look happy in the tank... LOL