Alfa's Mastectomy...
Unlike any ordinary Saturdays, I didn't go back to sleep after subuh prayers... It was straight to Taipan for breakfast at McDonald's with En Arip. The intention was to just relax, and read some newspapers while enjoying the meal.
Luv the background! Hehehe...



Just after the breakfast, I had planned to go straight home, before heading for Damannsara later on... But when I tried to start my car, the engine just didn't work! Weird, because the battery level meter showed green, meaning that the battery had not died out. The radio still worked... The automatic windows also worked... Luckily, there was a workshop a few steps from where I parked my car.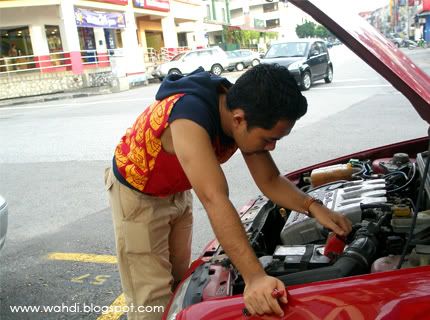 Trying to solve the problem myself...LOL


I asked their mechanic to check on my car... He said the battery looked o.k.. But the problem was because I had not driven my car for more than 3 months... Hehehe... Yeah, lately I luv to go to work driving the grey car, and left the red one at home... the only time I'd used it was to make trips to the gym or grocery-shopping.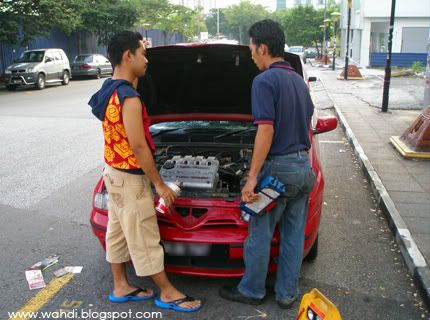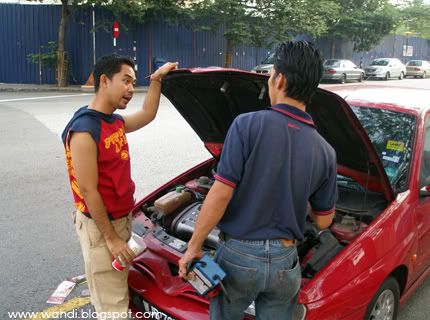 No, I was not angry!! LOL, That was me being emo in explaining to the mechanic about the car being neglected for about 3 months...



Since everything was o.k, I'd asked the mechanic to service my car's air conditioning system instead. Well, he looked honest... yeah maybe... LOL.

I'm just too lazy to go to the new Alfa Romeo service centre in PJ SS2, since the old centre in Glenmarie has closed down last month. Futhermore, lately their charges had been exhorbitant... government tax, service tax, labour tax and bla.. bla.. bla..




Bye-bye Red...


After handing over my dear red to them, the mechanic sent me and En Arip home. A few hours later, he called me to dictate the quotation, and was I in complete state of shock!!!

He said, it would cost me MYR 2,200.00 for servicing the air conditioning system... WHAT???????????? He said some parts had to be replaced. I was so curious how an air conditioning service would cost me that much!

Later I went back to the workshop to check on the repair... Yeah, the coil has a leak, while the tubing valve needed replacement, too... The bad thing is, they had not asked me first before cutting certain pipes, with the excuse that without sawing the pipe, they couldn't reach nor remove the coil... DAMN!!!




After several hours...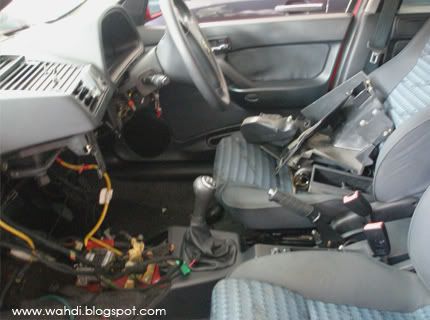 OMG!!!




O.k... I needed something from Old Town cafe (just behind the workshop!) to relax my nerves...