Pizza vs Satay
Pizza vs Satay is one of my favourite restaurants in my neighborhood. I had dinner there with En Arip this evening.
The interior and its cosy ambience are the best part of this little diner. While waiting for your food, your eyes will be kept busy looking at its interesting wall adornments -
heavily
adorned but in a very organized and thought-intriguing manner...
Why the name "Pizza vs Satay"? That's because west meets east here: they serve western cuisine as well as local. You can have pizza AND satay at the same time, at the same table. Now, isn't that ideal?
Pizza vs Satay is owned by Mej (B) Arshad Khan and his wife Puan Salina Abdullah.
It is owned by Muslims, therefore food served there is halal. No alcohol is served there, so it will be an ideal place to bring your younger ones there.
The food? We would recommend that you try it for yourself. You won't regret it!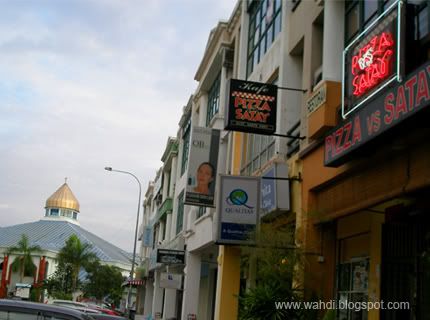 Their waiting staff was also very attentive, always on the stand by to give customers the best service.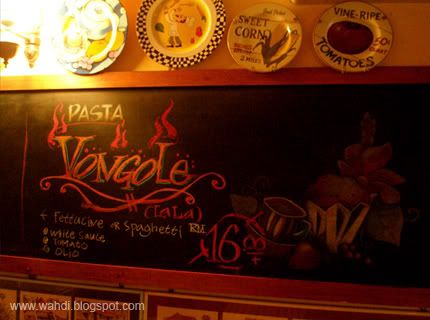 En Arip's favourite showpiece there: A collage of Norman Rockwell's masterpieces.
They are selling these chalkboards, too...

Double barrel on my giant mug of honey dew juice