Early Morning Supper
I luv bringing along my camera everywhere I go... I use a compact digital camera... it's small and slim , so it poses no obvious bulge when I put it in my pocket...
I luv capturing anything, to keep practising my photography skill. Yeah, photography was one of my favourite subjects when I was doing my degree in art and design. I still remember one particular day: While working on one of the assingments, I and a few friends went into the dark room to manually process some black and white film... And one of my friends accidentally kicked and spilled an open tank of film developing liquid which was left on the floor. We couldn't see the floor clearly, and didn't notice the floor was wet from the spill! Mr Culprit didn't tell us it was!
Yes, we slipped on the floor, en mass! ...Naaa... That was a sweet memory, worthy to be remembered... Hmmm... How I miss those guys and also my lecturers...
Last night, after Isyak prayer, I took a short nap... It was so nice to sleep, since it was raining in a gentle manner... I woke up at 2AM, and felt freaking hungry. I asked En Arip to go and have supper (at 2AM!) at the nearest Mamak (24-hour Indian-Muslim restaurant). While waiting for our food, I've captured some pictures...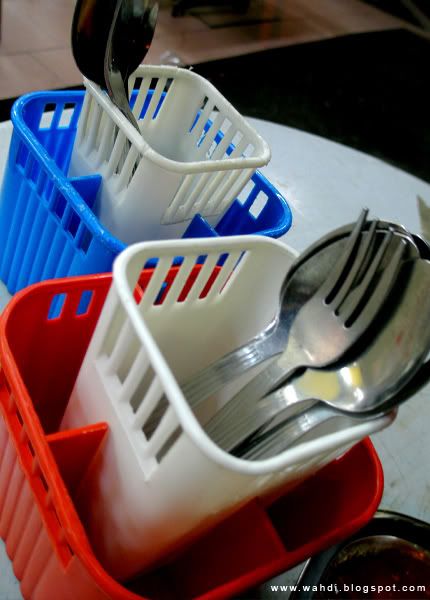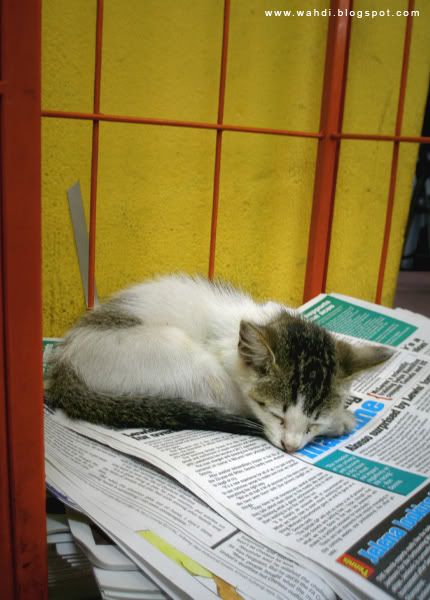 At 2AM, who would want to miss a wink?


Sorry we woke you up...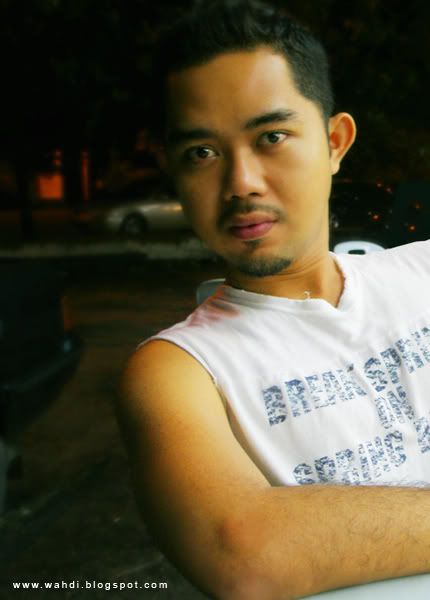 En Arip trying his hand at capturing mood subjects... Unlike me, he had no formal photography training whatsoever...