Sushi Art
I didn't feel too well today, down with a mild fever, nausea and a terrible stomachache. After yesterday's massage, there's much wind in my stomach and I lost sleep because of it. As I reached the office, I wish I was home!
But that didn't stop me from enjoying a good Japanese dinner at Sushi king with
En Arip
... Whenever I felt queasy, I'm only up to having udon there... There's nothing like treating sickness with wasabe! That, is a good appetizer!
The following three dishes are a must everytime I eat at Sushi King, especially the Raw calamari... There's nothing like it! I had made a painting of that salmon dish (I just couldn't remember its name!)... I'll make it a point to remember it on my next visit. Or maybe someone can help me with it now? This time, I had made the watercolor painting on a A3 size sheet.
My favourite squid... Don't know how it was prepared!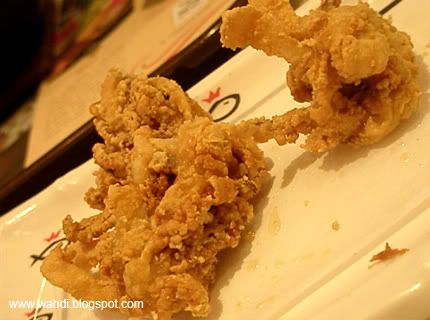 Deep-fried squid...



I painted this..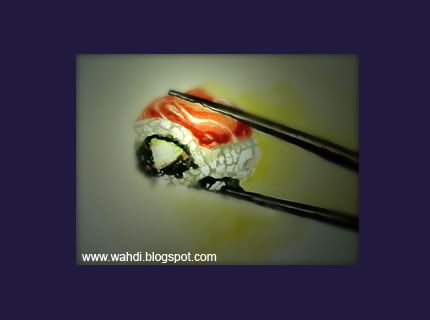 I planned to display it on a mounting board before having it framed.


Labels: art