Home-bound but Stress-free!
Wow! I have not done this before: I spent the ENTIRE weekend only in USJ! I did not leave the neighbourhood at all! Normally, my weekends are spent on shopping, visiting bookstores, the cinema or any interesting place in the Klang Valley area. But not last weekend... The weekend activities were mostly home-bound, swimming, sun bathing, reading, painting, house cleaning, watching DVD... what else? Yeah, playing Monopoly!
The night was spent at the gym, after a morning at the mall doing my grocery shopping... The best part was, En Arip and I prepared lunch and dinner at home, after staying away so long from the kitchen! We were proud of our fried squid and "udang dan cendawang masak asam" (savoury prawn and mushroom) - and that's my own recipe! They were delicious!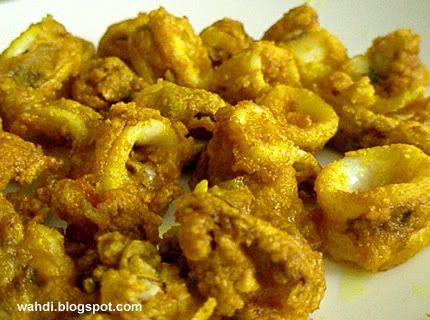 Fried squid.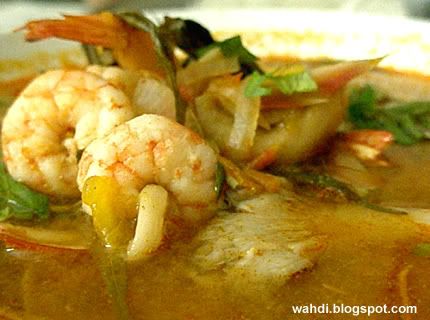 Udang dan cendawan masak asam (savoury prawn and mushroom).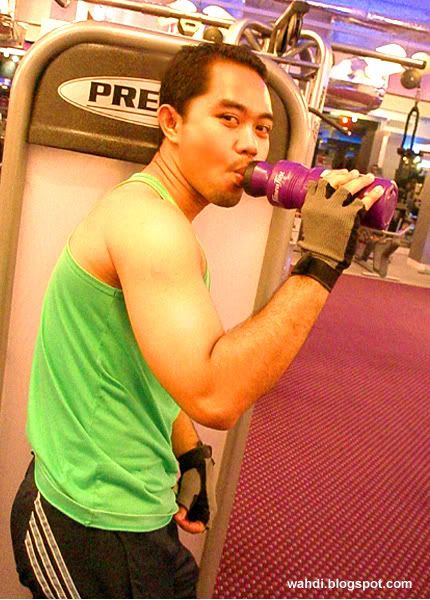 Hahahaha... It's embarassment plus flatery... While hitting the gym last night, one of their marketing staff asked for my age. He guessed it as around 17 to 18 years old, or 20 at best! Wow!!! 17??? That is 10 years below my actual age! LOL