Eat as you can!
Again, yet another entry about food... I went to KLCC with En.Arip for dinner just a while ago. I have not really been in a good mood since some matters demotivated me at the workplace...Anyway, the best thing to cheer me up is eating
cendol
(shaved ice with coconut milk and some condiments) Hehehe...
To me, the best cendol in KL can be found at Little Penang Cafe! I give them two thumbs up!
Too bad, the restaurant was full when we got there, and we had to queue up for a long time to get seated... We changed our mind and had dinner at Dome instead, and went back to Little Penang after that to try our luck again. God! The place was still packed, and as the next best option, we went to Madam Quan for the cendol. As usual, cendol at Madam Quan is a bad idea!!! Their shaved ice was just too coarse!! The cocunut milk tasted so fake, and the syrup was nothing to shout about! However, thier
Bubur cha-cha
(sago pudding with sweet potato and diced yam, served hot) was good as usual! It was fantastic! You have to try it!
On the way home, we went to Bangsar Village to have coffee at Starbucks. Not just coffee though, I ate two big slices of Melon and Neopolitan cake from the bakery near Starbucks, but i shared it with En Arip... The cake was really delicious! I would rate it the best item of the night!
The very inviting hot chocolate with marshmellow. I much prefer the decanter cup they used to serve this in...




My favourite dish at Dome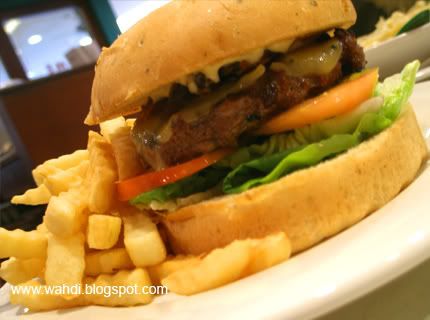 I had no problem finishing this giant-sized burger, ;)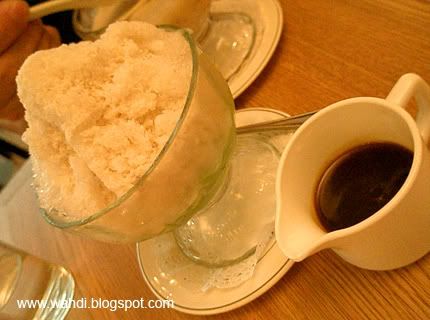 Madam Quan's tasteless cendol!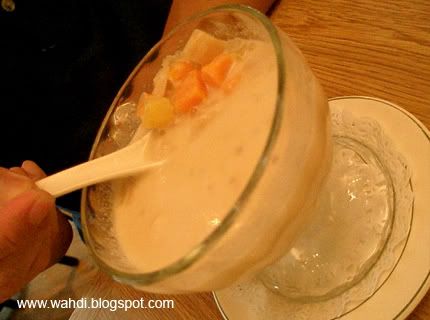 The great Bubur cha-cha!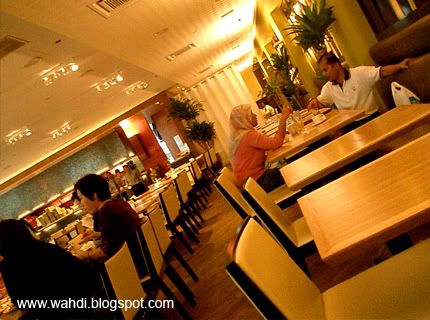 This couple was so romantic! I saw them feeding each other!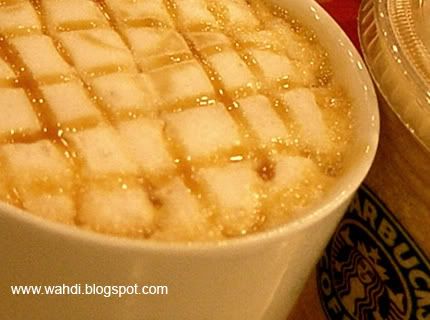 Coffee to keep me awake for the drive home...




Most of the cakes looked so tempting !!