Thanks for Visiting!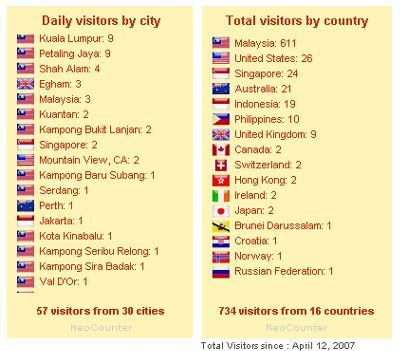 Hi guys, I had just put up a neo counter on the right hand side panel of this blog to monitor who my guests are, and their location, since 12 April 2007. And I've noticed that some of you are from outside Malaysia. Also, some of my local visitors dropped by from local locations which I've not even heard of! Thanks for keep visiting my blog... If you feel like leaving a comment or two, or offer an opinion, just say it, ok? I don't, and I won't bite! hehee.But if you are comfortable by just being a silent reader, that is kewl, too! I really appreciate your visits...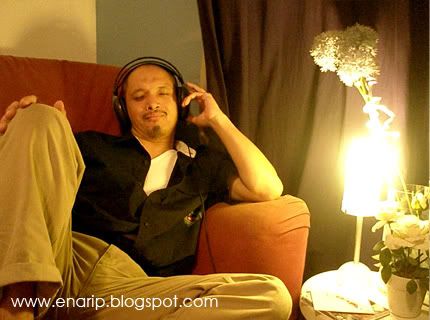 Anyway, my bro En Arip had just launched his blog...
Feel free to visit him at enarip.blogspot.com He is still working on it (as he says: The cement and paint is still wet!), so it really is a work-in-progress. Don't expect too much for the time being... My elder brother is taking blogging classes with me! hehee, So, again, thank you guys for dropping by regularly!




Labels: General