Sudirman Tribute Concert
Last night, En Arip and I attended the Suara Hati Sudirman concert which was organised and aired live by RTM's TV1. We were invited by the late Sudirman's family as thier guests. Thanks to Era, Atai's elder sister for inviting us! We moved in a convoy from Era's house in Bukit Jelutong after Maghrib prayers. We arrived just past 8.30 PM, and were quickly ushered to our seats. And just about so, Mawi appeared on stage to sing the tribute song originally sung by Rahim Maarof, DIR... Ahhhh.. just in time to catch his performance!
Anyway, the performance of every artiste was quite outstanding, only spoiled by the faulty air-conditioning system which decided to reinforce the fact that we are in Malaysia, and that the night would be... errr, hot?
The dinner reception at the VVIP Dining Hall was quite superb, having been served by the fabulous team from The Legend Hotel... Thanks again, to the family of the late Sudirman for having thought of us, and invited us.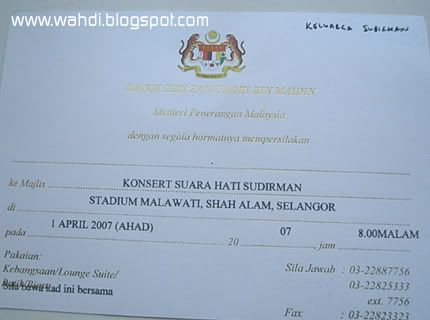 The invitation card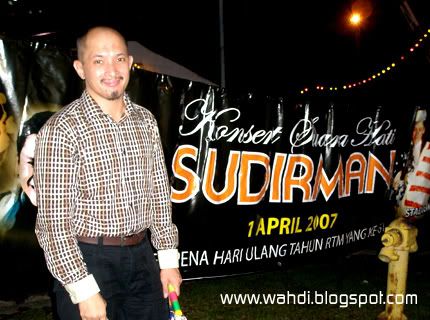 En Arip can't resist taking this pic with the concert banner outside the venue.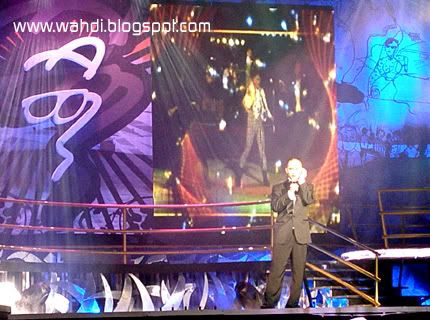 Opening act by Mawi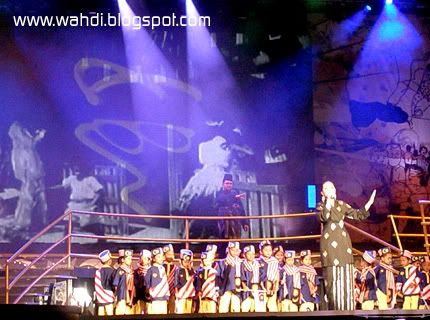 I love Dayang's performance.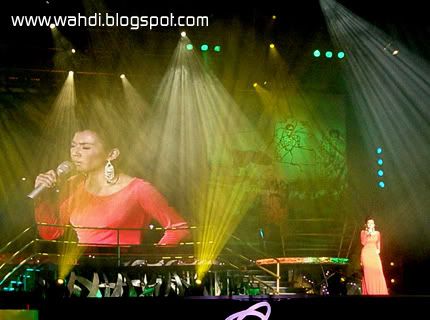 Misha's vocal was OUTSTANDING last night, and bring about some teary eyes when you think of the late arwah...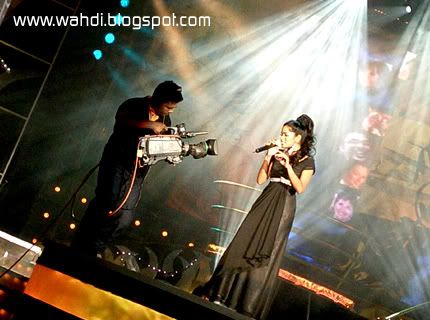 And of course, Jac was the perfect person to sing One Thousand Million Smiles...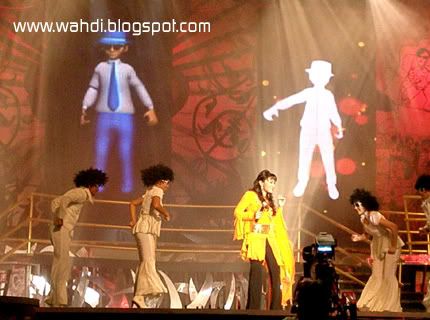 Ning yang biasa-biasa...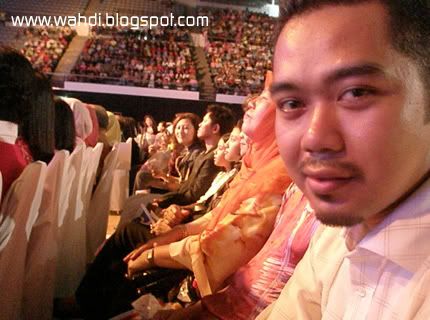 I almost fainted from the heat in the venue!.Guy in black shirt is Adam, Atai's brother. Next to him is his beautiful wife...





Bob dan Faizal..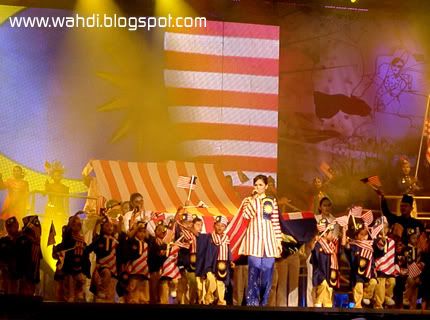 Siti has always been the late Sudirman's fan (she claimed lah!). She emulated the late arwah's patriotism by wearing this Jalur Gemilang (Malaysian flag) train... This is soooo Sudirman!!! Way to go, Siti!...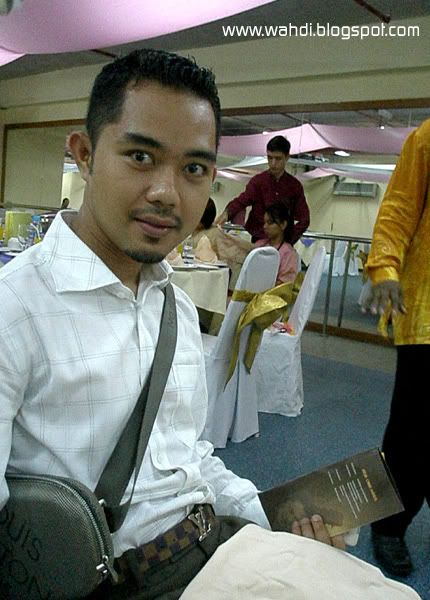 Although the venue of after-show dinner in the VVIP Dinning hall was a bit small, the air-conditioning system worked well to refresh everyone present. Whatever the condition was, En Arip and I were very much entertained at the concert last night. It was good, and exceeded my expectations. Missed the concert? Wait for the VCD issue (that was RTM's promise, not mine!)