I paint, again!
Went to One Utama with En Arip after office. After an early dinner, we walked around the indoor garden which they called "Forest"... This artificial forest is well-maintained, but it's a bit sad to see their Japanese Carps (or "koi") struggling in their shallow catchment pool. Do the One Utama people know that koi ponds need to be at least five feet deep? This pond is so constricting, as if you live in a house with a ceiling only four feet from the ground!
Anyway, these Japanese carps inspired me to paint this piece... while watching my favourite Indonesian "sinetron", Bidadari 3 on Astro's channel 9.
This is the first time I had ever drawn carps. Hope the next piece will be better...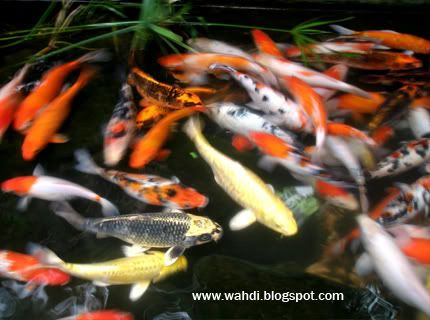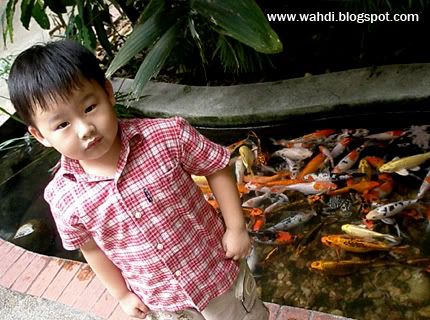 This little boy was in a total state of curiosity when En Arip went
snapping the photos... and he willingly obliged to be photographed
with the hosts of the pond...


________________________________________________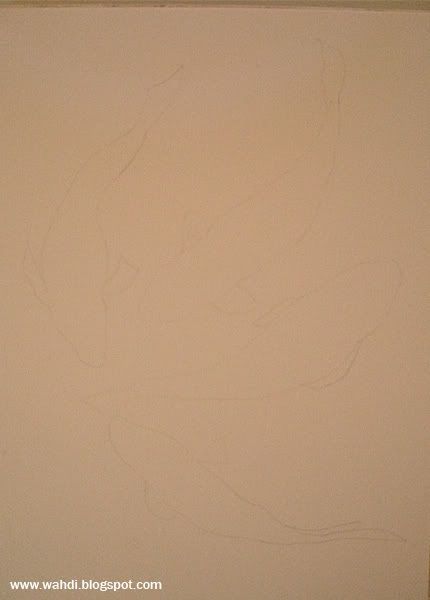 First step: a light sketch of the outlines...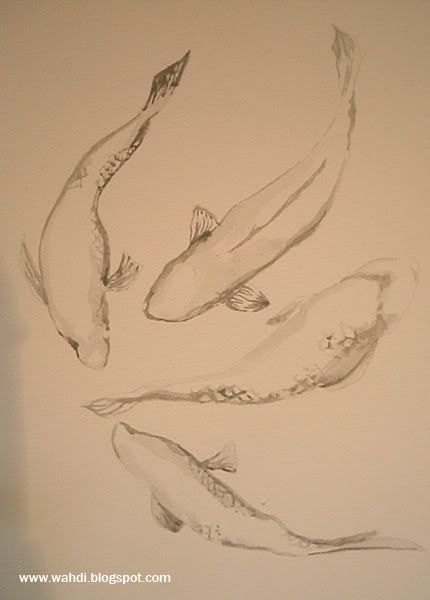 For the first layer, ensure that the paper is slightly damp.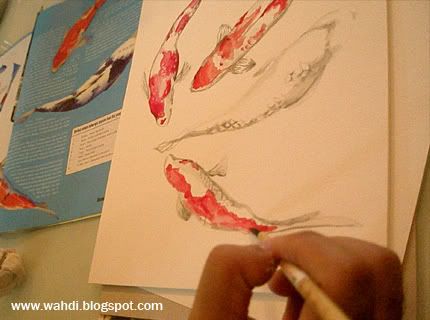 The coloring process. I refer to a local magazine for the carps'
delicately unique blend and swirls of colors.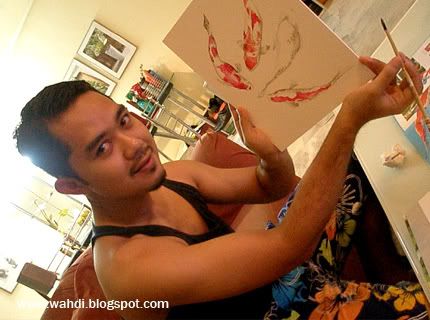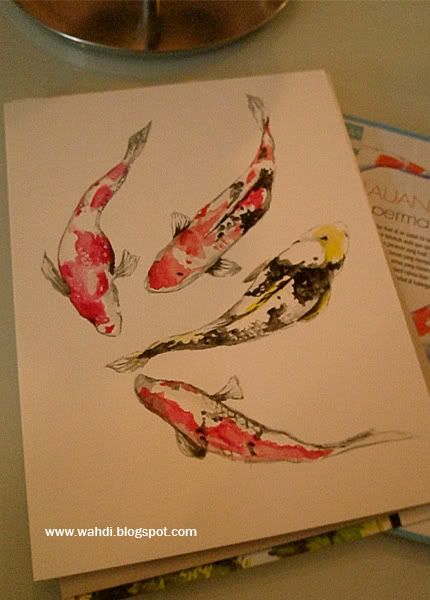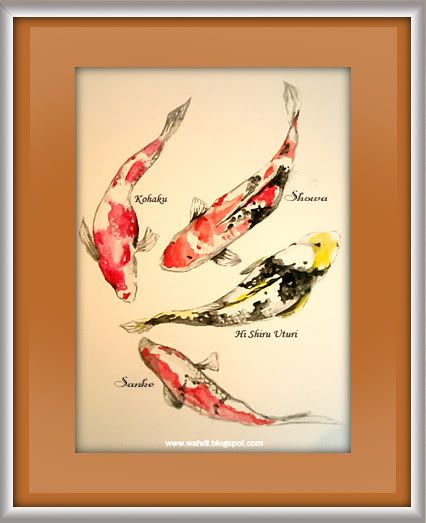 Description:
Kohaku

- Red and white streaks and spots
Sanke

- This species has less black spots
Showa

- They are usually black, white and red
Hi Shiru Uturi

- They have black and white spots that resemble stripes




Labels: art